Dress Up Like Agent J from Men In Black
If you are looking for a good Agent J costume for Halloween or a big cosplay event, here's the winning formula for creating the most exciting outfit of the party! Let's see how to dress up as Agent J from Men In Black.
Outfit Guide For COSPLAY & HALLOWEEN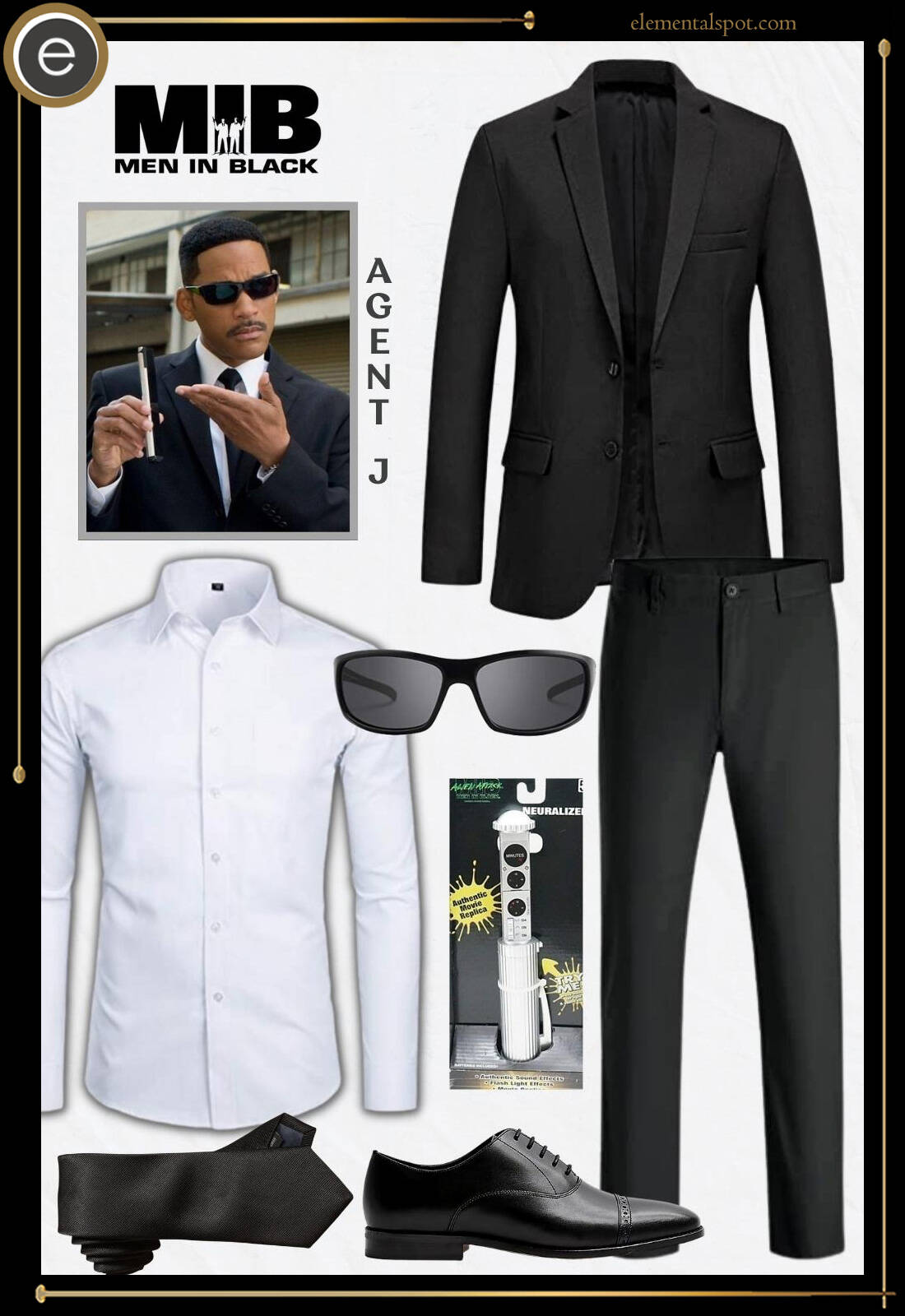 Agent J from Men In Black Outfit Guide
Shopping List for Agent J from Men In Black Costume & Outfit
It isn't everyday that you get to be a Galaxy defender and police the extraterrestrial activity on Earth. So take the opportunity when your next dress-up or cosplay event comes around and recreate the Agent J costume from Men in Black (1997). Costume designer, Mary E. Vogt was in charge of designing the costumes for our special agents, to make sure discretion was the key.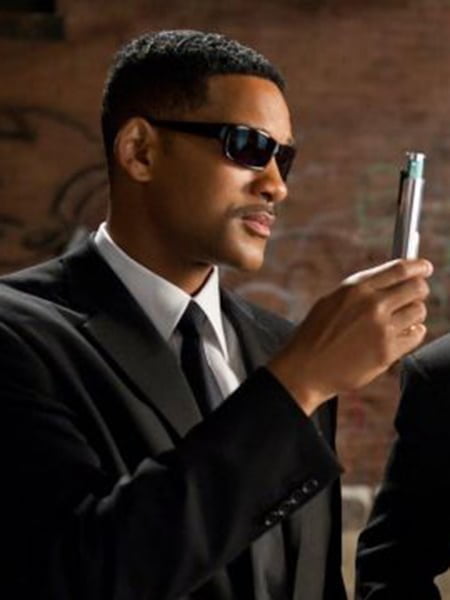 The 1997 science fiction action comedy is loosely based on the Marvel comic book series of the similar name, The Men in Black. Set in New York City, NYPD officer James Darrell Edwards III is recruited to the secret agency of the Men in Black (MIB), becoming Agent J and being tasked with supervising the extraterrestrial life forms that live here on Earth in disguise. But it is up to J and his partner Agent K to protect all of life on Earth when the alien 'Bug' species lands here on a dangerous retrieval mission that could cause mayhem and destruction.
Get the Agent J Look
The Men in Black get their name from the suits that they wear while on official business. Designed to blend into the crowd and not to leave a lasting impression when they 'neuralyze' someone and wipe their mind.
Start your Agent J costume with a black two piece suit, consisting of straight leg trousers and a fitted suit jacket.
Next you will want to add a white long sleeved button up shirt, a black silk tie, and a pair of black lace up oxford shoes. You could go as far as making sure your socks and underpants are black as well, like a true MIB agent, but it's unlikely anyone will know if you don't.
Your Agent J costume doesn't require any styling, fancy hair or make-up. Instead just make sure you look neat and tidy while out here as a representative of the MIB.
Add the finishing touches to your Agent J costume with a Neuralizer so you can erase the memory of the civilian witnesses to any extraterrestrial activity, and a set of black sunglasses to protect you from the device's effects.
Remember being an MIB agent isn't just a job it's a way of life, with all ties to your previous life severed you will have to play it smart and ignore anyone who thinks they recognise you while in your Agent J costume!
Monthly Newsletter
Subscribe and get your Halloween costume ideas from us each year.