What Do Spies Wear: Spy Outfits and Costumes
Spy Outfits
Spy outfits are inspired by various spy movies and series, but especially by the James Bond 007 agent. As long as detectives are primarily smart and analytical, spies are mysterious, sassy and strange. that's exactly how spy outfits are supposed to look.
But what outfit should choose a spy girl?
Spy Outfit for Women
Beautiful, manipulative, dangerous – the fascination for female spies is ongoing and offers, again and again, material for great movies but also for spy outfits and costumes. Below we are going to show you real spy outfits for women and girls, but for the beginning, we have chosen these two outfits – pretty simple but impressive spy outfits for stylish spy girls!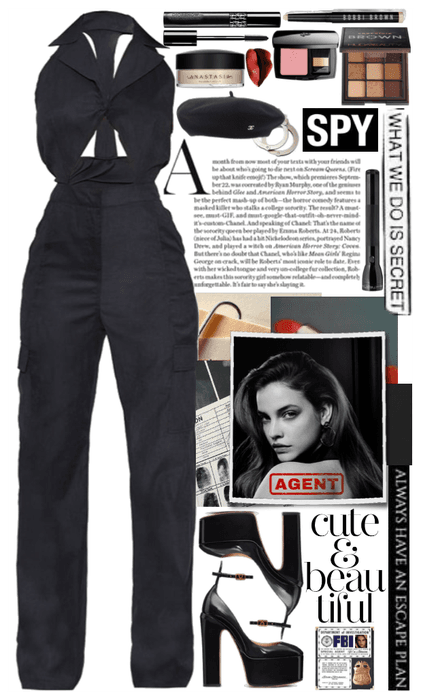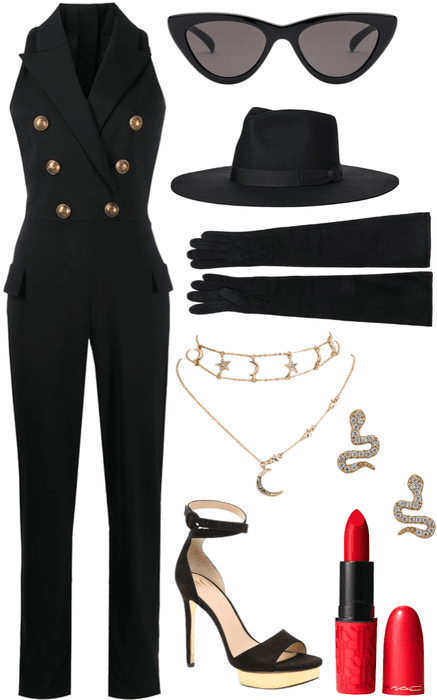 These are good if you don't have time to plan and buy – just sort out black things from your wardrobe and dare to go a little bit over the top. Remember – a spy woman is sexy, sassy, confident, and mysterious
Sexy One-Piece Latex Spy Costume for Woman
Why do we first think of such an outfit when we imagine a spy woman?
Probably because we have watched so many James Bond movies, and the Bond girls are always so hot. But even in the spy kids movie young mother was Jessica Alba in such a similar costume.
So if you are the lucky one who has such a figure – go ahead. Looks incredibly good.
Easy to wear. And take off!
Don't forget the spy girl weapon props! Usually spy women have hidden somewhere small but very dangerous weapons, mostly these are earrings, spy hair clips or other spy jewelry. Something like this:
Women's Spy Outfit No. 2
This variant is a little more sporty and more direct. Direct in the meaning that she wears no hidden poisonous hair clips and sharp killer earrings, but "straight to the point", the pistole.
It includes the jumpsuit, belt, holster sets, gloves×2
Here is clearly missing a bit of mystery, so actually, it looks more like the policewoman than a spy costume. That is a reason why we certainly prefer the spy outfit below.
Anime Spy Family Costume For Girls: Thorn Princess
Yor's targets are usually wealthy politicians, corrupt officials and individuals. She is a skilled assassin who is quick in her movements and incredibly powerful.
Full Set Packing: Yor Forger Dress+A hair hoop+ a pair of earrings+ a pair of socks+ a pair of Gloves, Put on the suit and you will become the Yor Forger for the ultimate cosplay experience.
That was our top pick for lady spy outfits and costumes. inspired by fictional lady spies.
Let's see what little spies wear.
Spy Costume for Kids
You can make costumes with the kid by yourself, here are a few ideas on how, or buy ready-made spy costumes. The advantage of the first is – you can let your creativity run free in the company of your child. The advantage of the second is, that it's fast – with two clicks costumes are already available, and they look great.
Here are the most beautiful ones (in our opinion)
California Costumes Famous Spy Kids Costume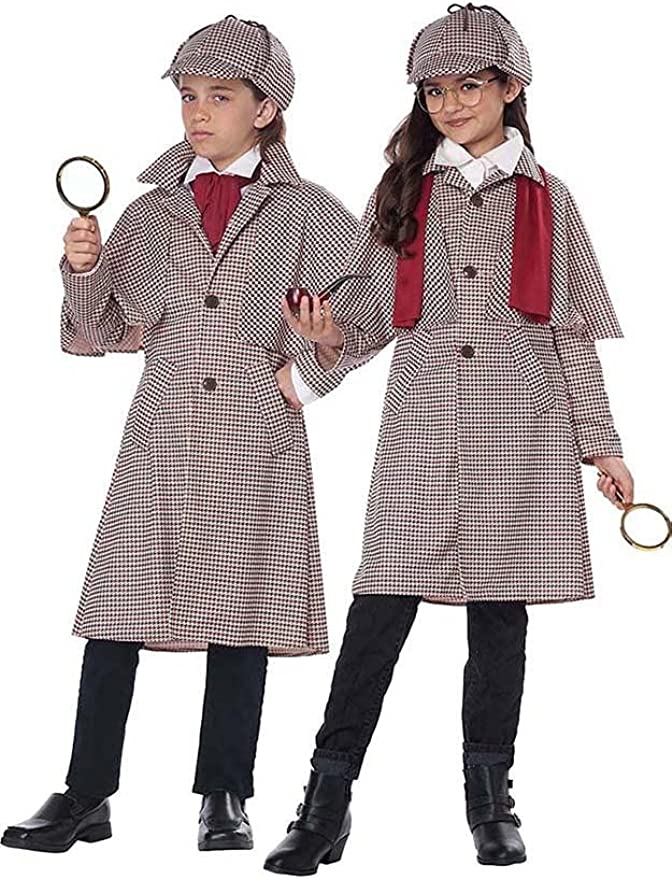 Highlights are Sherlock Holmes Hat and the Magnifying glass.
The costume is cute, and according to reviews on Amazon, one of the most popular spy kids costumes. But let's face it, Sherlock is not a spy, he is a detective. So what would the real spy kids wear?
Anime Spy×Family Costume Anya Loid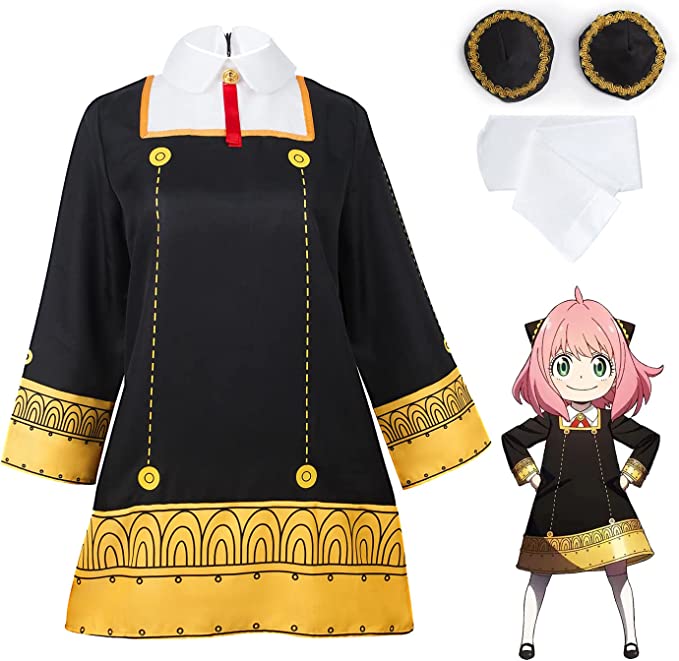 Anya Forger is the antagonist in the SPY x FAMILY series. Called the Test "007" in the past, she is now known as Test "007", she is a telepath with abilities developed in an experiment conducted by an unidentified organization.
The girl is currently a student at Cecile Hall in Eden Academy and the adopted daughter of Loid Forger and Yor Forger.
If you're captivated by the world of spies girls and espionage, don't miss out on our Carmen Sandiego costume guide.
Spy Kids Costume for Boys
little James Bond can have different spy outfits, but with a suit like this, and a renaissance steampunk tailcoat to make it a bit mysterious, nothing can go wrong.
We recommend that you do without all the masquerade ball costumes that are more like detectives and less like secret agents. Here you can add a pair of dark sunglasses, and this outfit is the perfect spy outfit for boys!
Spy Outfits and Costumes – what suits me?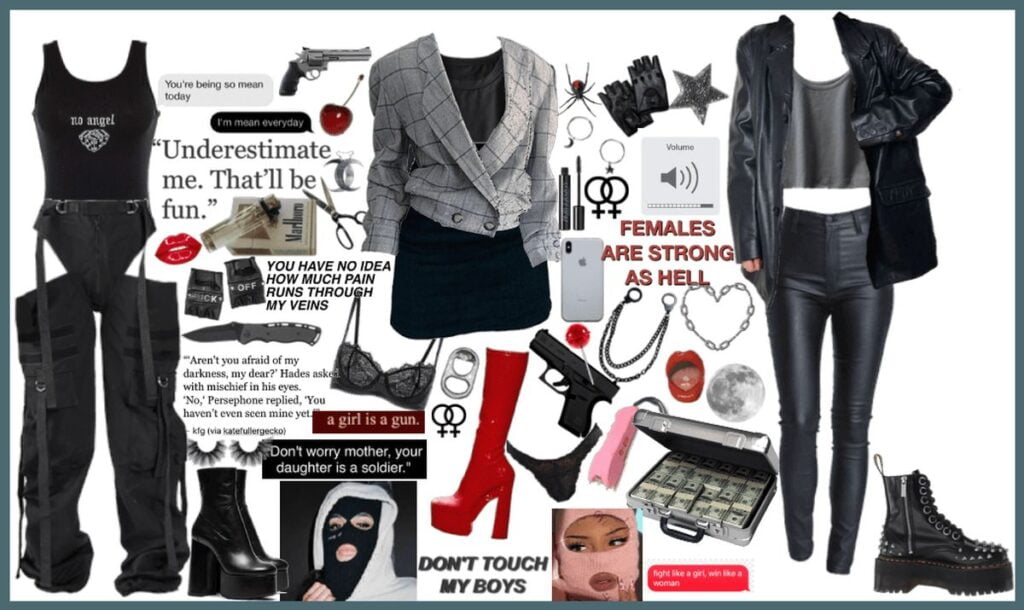 Here we have given a few examples, just as an inspiration, so you can see – spy outfits are so different, and with a little experimentation, you can be a spy in any movie – just dare.