Rags to Riches: The Pain Hustlers Outfits of Emily Blunt's Liza Drake 
Finally making its way to Netflix at the end of October, Pain Hustlers, the highly anticipated story of a pharmaceutical sales conspiracy, has received plenty of praise, even being compared to 2013's The Wolf of Wall Street. A comparison that definitely can't be missed when it comes to the wardrobes of both movies' leading ladies (check out Naomi Lapaglia's best looks here). Now, let's take a closer look at Liza's outfits in Pain Hustlers.
Thanks to renowned costume designer Colleen Atwood, the journey of Liza Drake, a struggling to make ends meet exotic dancer who gets hired as a sales rep at the failing Zanna, is told skillfully through her adapting wardrobe. An evolution that sees her Pain Hustler outfits go from casual and everyday to the designer wardrobe of a high flying pharmaceutical sales rep.
Liza Drakes Casual Hoodie Look from Pain Hustlers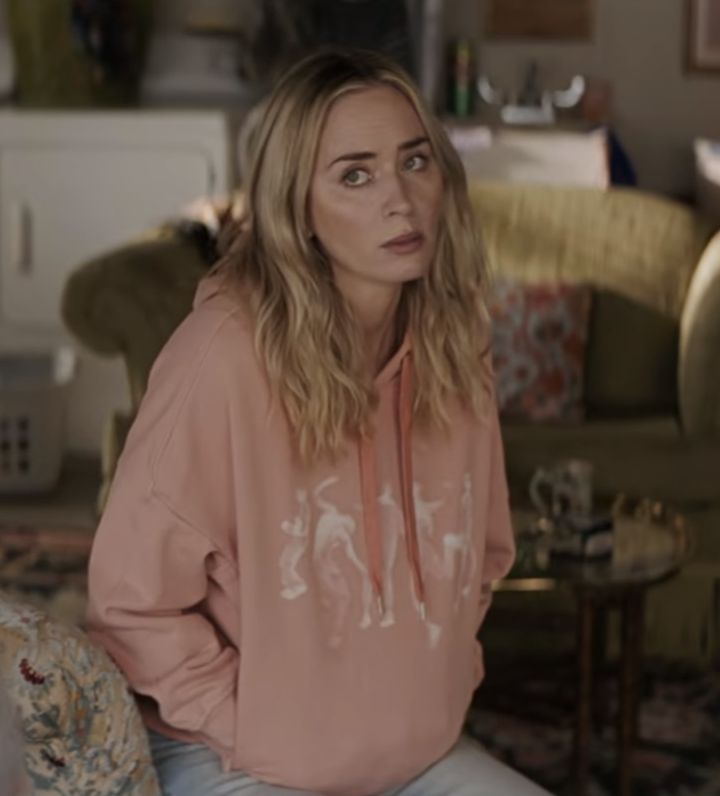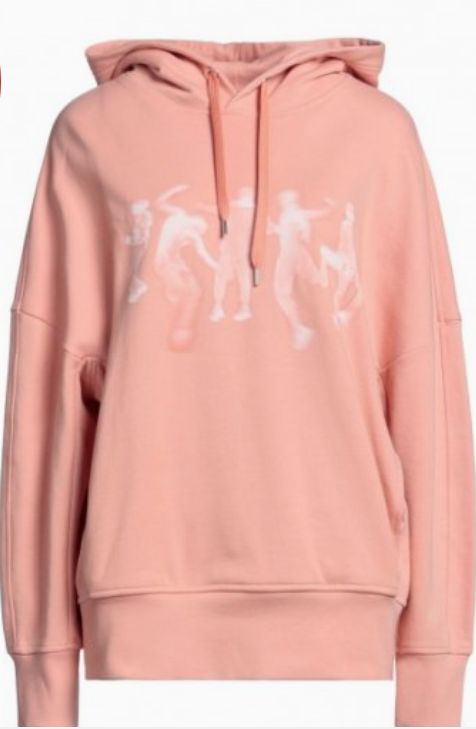 Before single mother Liza Drake transforms into a sharp and polished National Sales Director at Zanna, she is just a struggling exotic dancer with a casual everyday kind of fashion sense. Simple floral summer dresses, light blue jeans and hoodies, like this graphic print orange one by Nail Barrett with baggy blurred dancers, are the basic staples of her wardrobe and Pain Hustler outfits.
Liza's Pain Hustlers Yellow Button-Front Midi Dress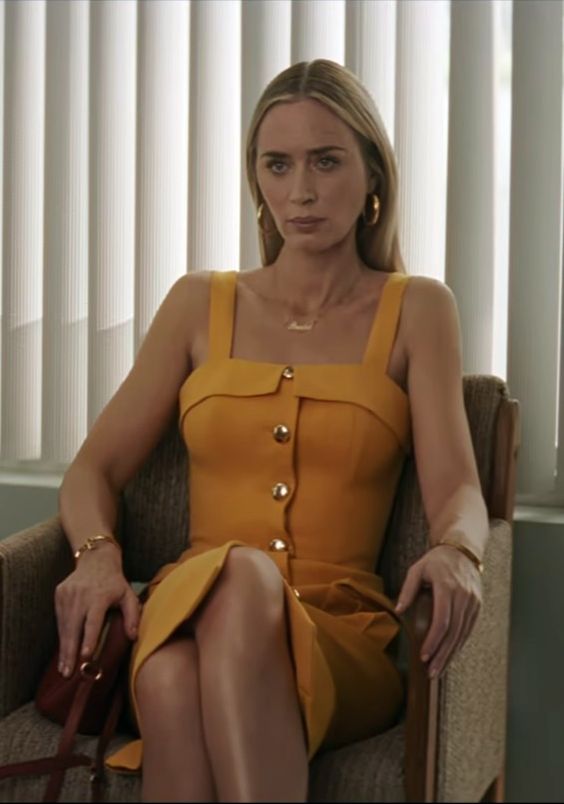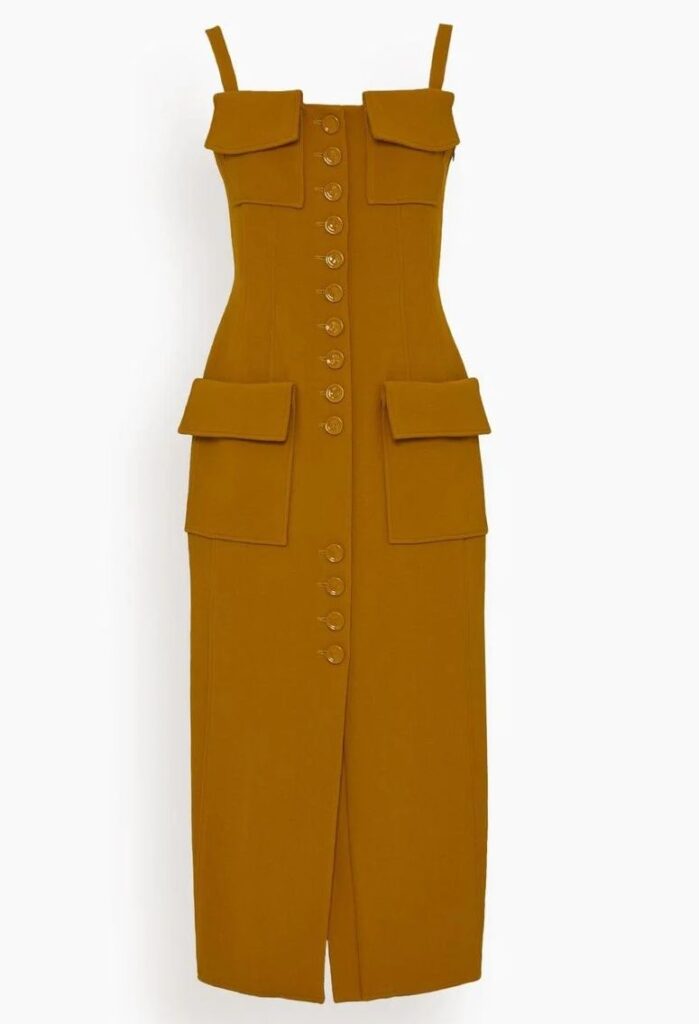 Known for her hardwork and unwavering determination to make the most of her life, Liza eventually realizes that success is as much about looking the part as it is the product you are trying to sell. Adapting her casual style to include more form fitting and professional style outfits, including this bright and cheerful yellow midi pencil dress that compliments her blonde locks.
The Alexander McQueen Crystal Embellished Blazer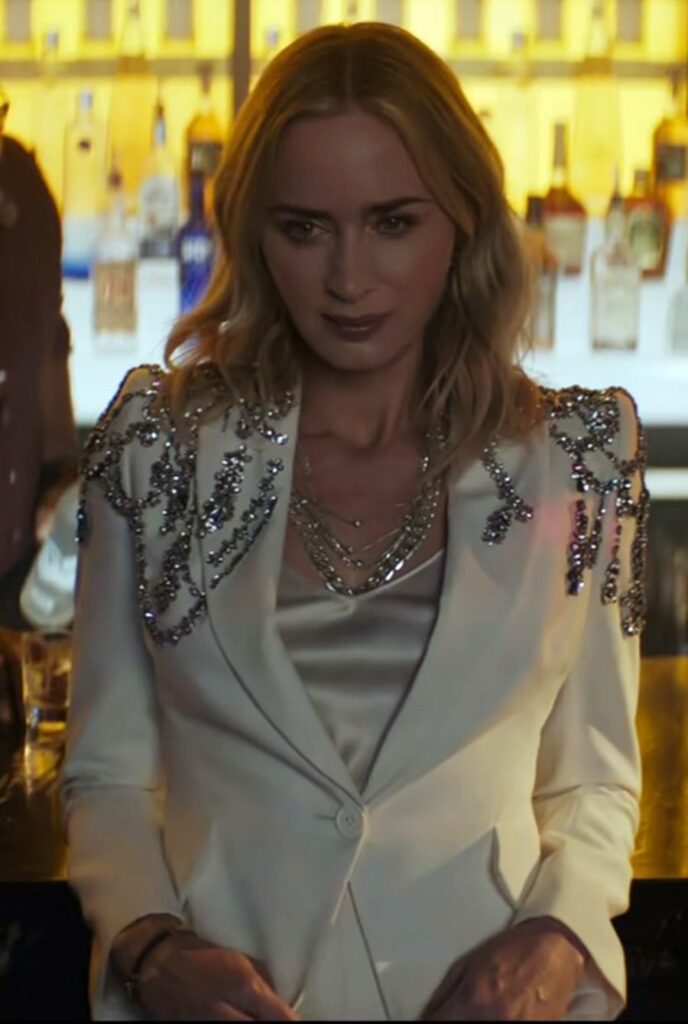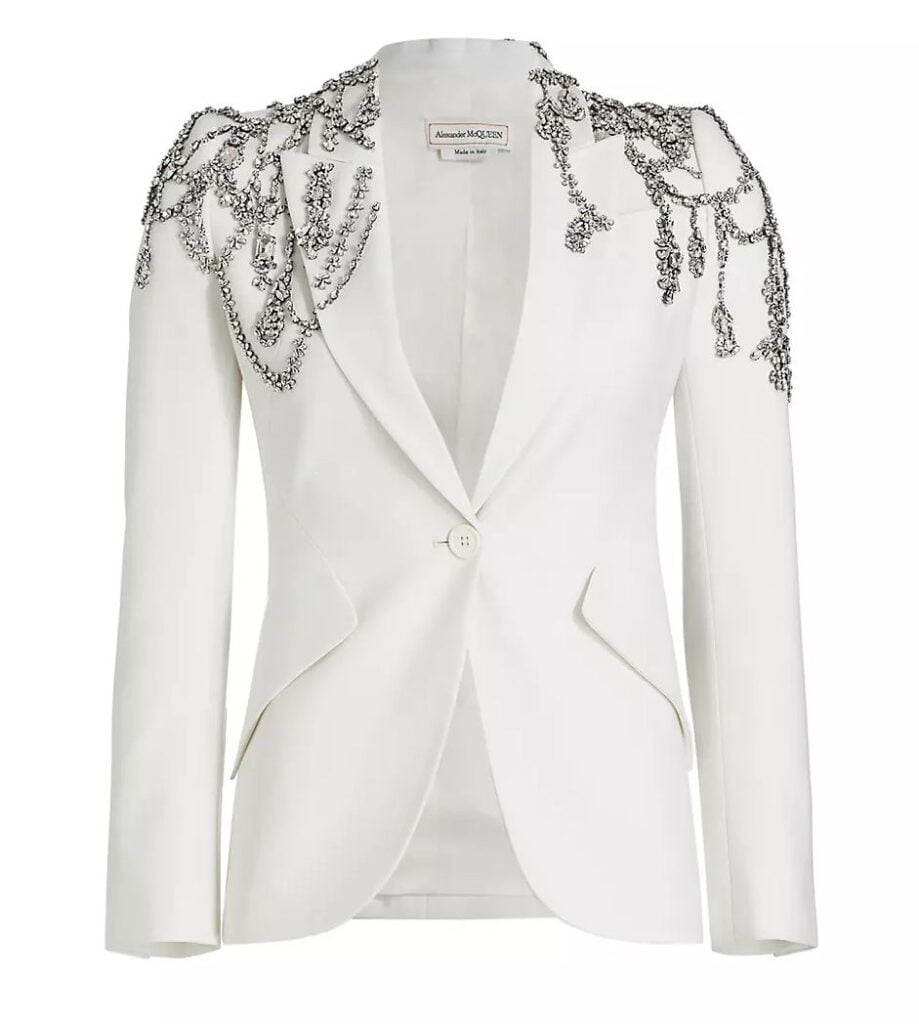 Liza's Pain Hustlers outfits might have gradually changed, adapting to her new business woman status piece by piece. But when she walked into that strip club in this statement Alexander McQueen blazer her new quirky yet high fashion status was cemented. Having hints of her old life with the excessive bling and seedy surroundings, the expensive crystals used as embellishment unapologetically remind the viewer how far Liza has gotten herself since her dancer days.
Liza's Green Pencil Skirt and Blazer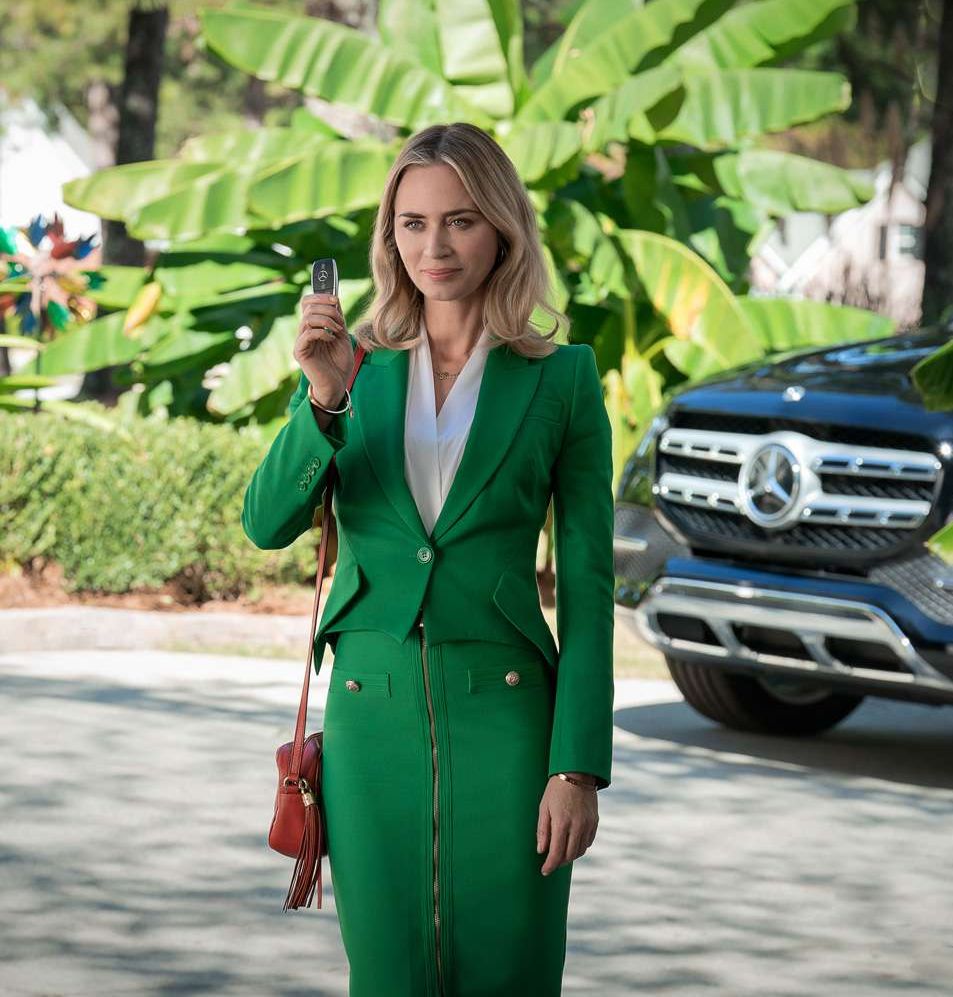 Not afraid of color, or standing out in a crowd, Liza Drake's new pharmaceutical sales rep wardrobe still includes the same bold and bright colors she has always chosen. Something that was highlighted flawlessly by actress Emily Blunt's colorings and perfectly styled blonde hair, in her more well-dressed Liza outfits. Just like with her vivid green blazer and pencil skirt, that is complimented with a silky white blouse and minimum accessories, if you don't include the luxury car.
Simple and Expensive: Liza's Tan Knitted Polo Sweater in Pain Hustlers
Even in her downtime Liza's wardrobe has moved away from her effortless hoodies and jeans to something more expensive and luxurious. Although she doesn't lose any of the simplicity of her previous life or wardrobe, with this silky soft and delicate cashmere sweater. With the short sleeves, collared neckline and dark caramel tan knit offering a relaxed and sporty fit, perfect paired with dainty gold jewelry and a glass of wine.
Statement Two Piece Red Suit with Wrap Blazer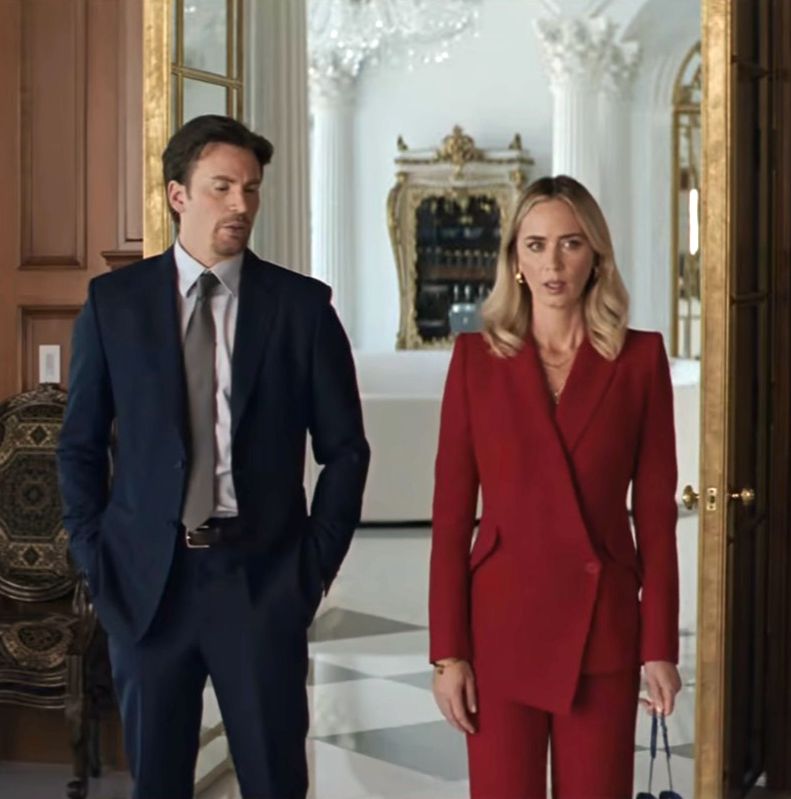 Always managing to look the height of fashion in her designer filled sales rep wardrobe, Liza like many women before her, including Fair Play's Emily Meyers, knows the importance of a good power suit. But where others might hang on to the idea of dark, formal tones, Liza sticks with her bold, prominent look at me color palette. And who can blame her when she looks this good in her modern two piece pant suit in this deep and dangerous red.
Sequined Gold Dress Worn by Emily Blunt's Liza in Pain
Hustlers
Just like her Alexander McQueen embellished blazer, when Liza really wants to add something extra to her Pain Hustlers outfits she reaches for the sparkliest piece of clothing she can find. Which was no different on the occasion she ended up wearing her fully gold sequined dress to party in. With a subtle high neckline and three quarter sleeves, the figure hugging gown and gold accessories definitely made sure all eyes were on her.
Liza's Black Cowl-Neck Jumpsuit from Pain Hustlers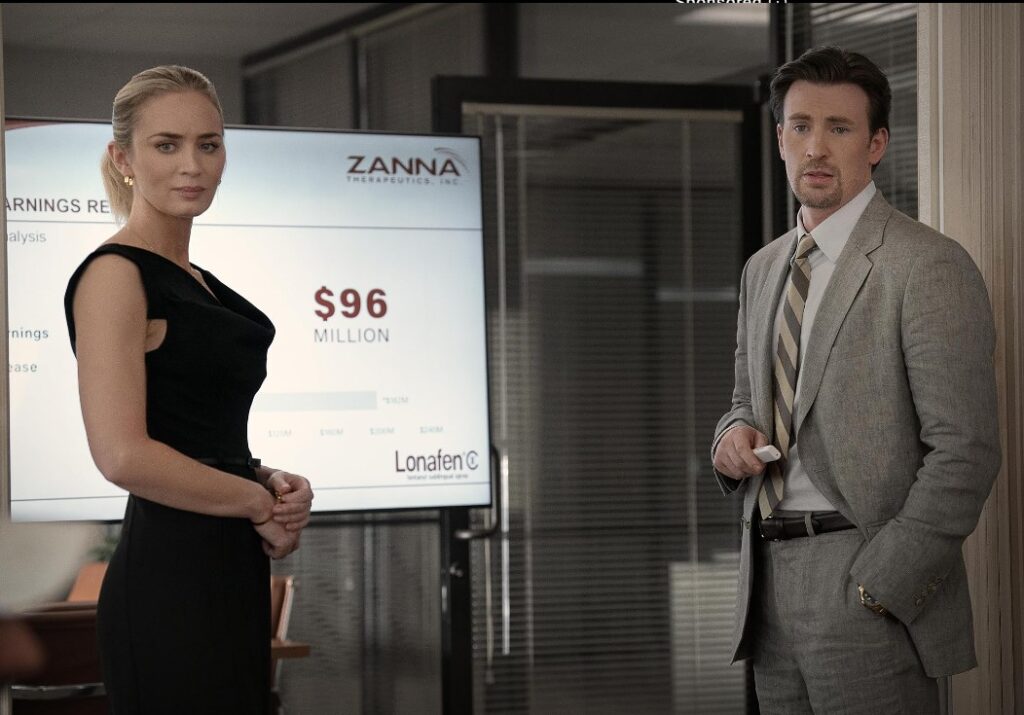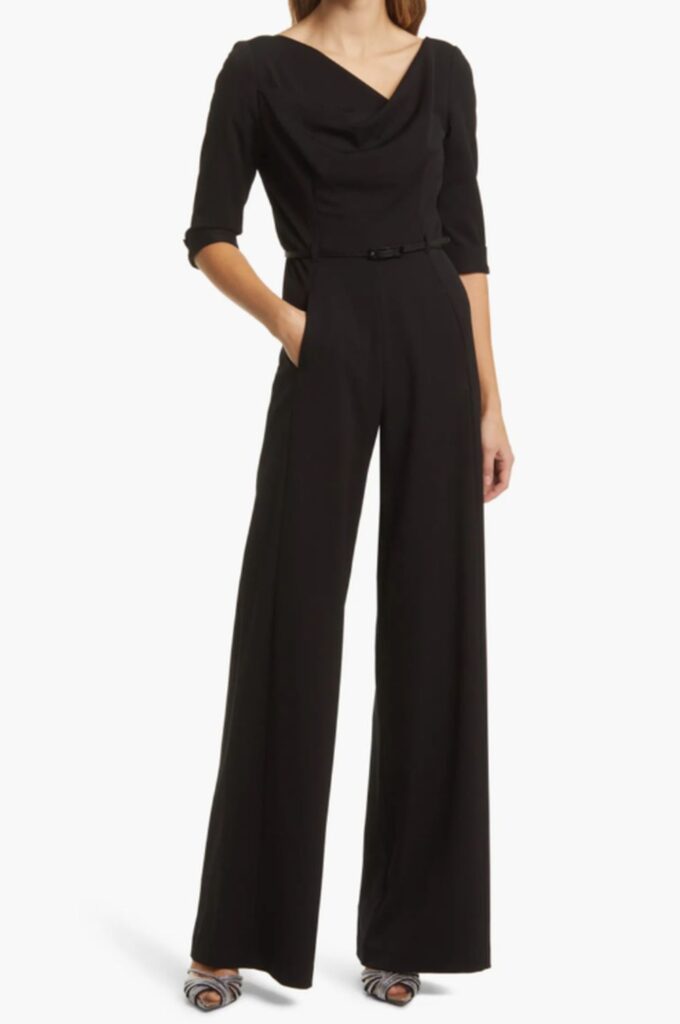 Every inch the woman in charge, Liza's new found designer business wardrobe continues to subtly change as she moves up the ranks within Zanna. As she opts for sleeker ponytails, and more structured pant suits, her clothes become an extra layer of armor against the dodgy goings on she is becoming more embroiled in. Looking as beautiful as she is fierce, her black wide leg jumpsuit is the perfect example of her use of color and detail to signal things are getting serious.
Loosely based on the true story of a harrowing deception at the hands of a pharmaceutical company and their sales reps, it was good to see that our movie's leading lady made the right choice in the end. Not afraid of color or bold decisions when it comes to clothes, she also proved she wasn't afraid to face up to the tough consequences of her luxury funded lifestyle either. Which definitely makes being totally obsessed with every garment in Liza's Pain Hustlers outfits feel a little bit better.
More Outfits worn by Liza Drake (Emily Blunt) in Pain Hustlers