Arco Floor Lamp
As seen in: Iron Man, Help!, Tron-Legacy, Diamonds Are Forever, Die Another Day
Designer: Achille Castiglioni
Description
The Arco lamp's appearance in popular films such as Diamonds Are Forever and Iron Man quickly captured the attention of viewers. Its unique shape and size allow it to seamlessly blend with other furniture without being overpowered. However, with the popularity of this iconic lamp came the creation of replicas. These replicas are made with high-quality materials that can be difficult to differentiate from the original
The Design of the Arco Lamp
The Arco Lamp features a distinctive arch shape and a polished stainless steel finish that gives it a modern and futuristic look. Its beautiful design can fit seamlessly with any contemporary decor. Its marble base provides stability while adding an element of luxury to the lamp's overall design.
Arco Lamp in Cinema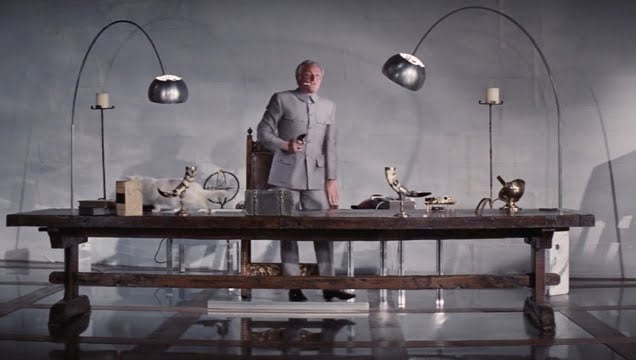 The Arco Floor Lamp has also made its mark in the world of cinema, having made appearances in several films such as Iron Man, Help!, Tron-Legacy, Die Another Day and Diamonds Are Forever. Its appearance in these films speaks volumes about its timeless design and its ability to complement any setting.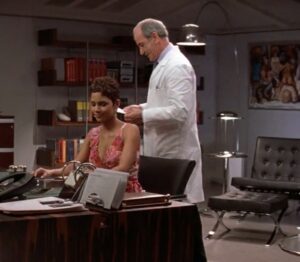 Spotting a Fake Arco Lamp
Unfortunately, with the Arco Lamp's popularity comes the creation of replicas. That's why it's crucial to know how to spot a fake Arco Lamp to ensure that you're investing in the real thing. Olson and Baker have created a comprehensive guide that can help you differentiate between a genuine Arco Lamp and a fake one. You can find their guide here.
In conclusion, the Arco Floor Lamp is a timeless masterpiece of design that can add a touch of elegance and functionality to any interior decor. Its appearance in movies and TV shows has made it an icon, but unfortunately, it has also led to the creation of replicas. With the help of Olson and Baker's guide, you can confidently invest in a genuine Arco Lamp and enjoy its beauty for years to come.