Inventing Anna – A Rich German Heiress Rips Off New York's Elite
A story about why the power of outfits should never be underestimated. We take a look at a few scenes and their set design and interior decoration.
Inventing Anna is about the shocking but true story of Anna Delvey, who convinced New York high society she was a millionaire German heiress – although her real name was Anna Sorokin, she was from Russia, and she was far from rich.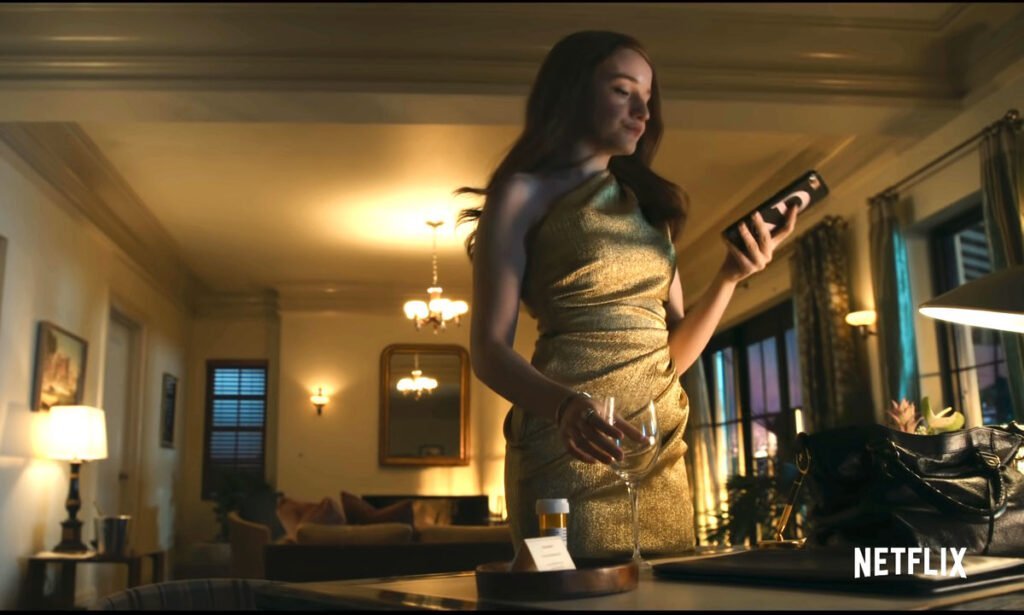 The Netflix series Inventing Anna is inspired by the New York Magazine article "How Anna Delvey Tricked New York's Party People" by Jessica Pressler and centres on journalist Jessica (Anna Chlumsky), who is on the case of Anna Delvey (Julia Garner).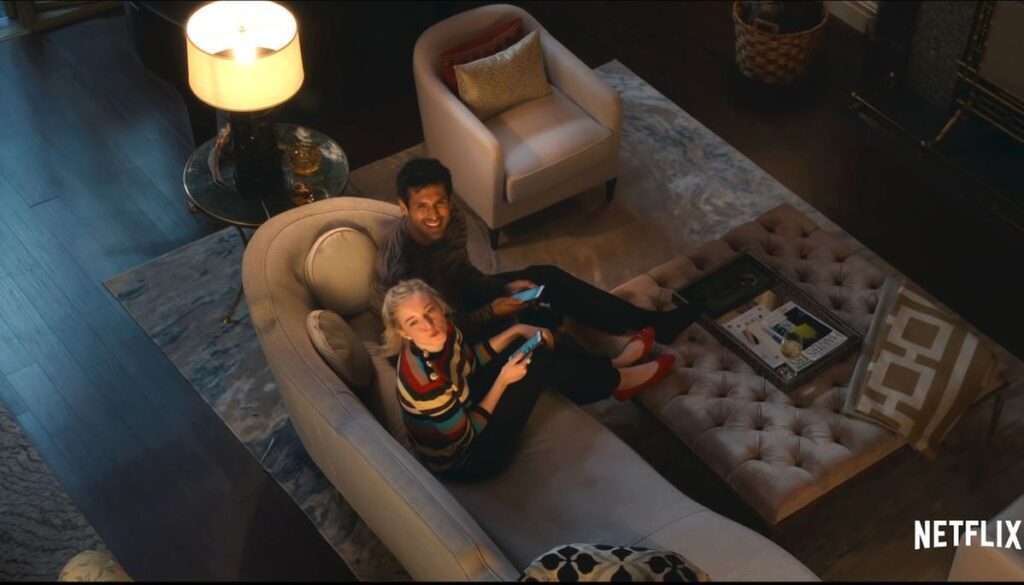 Delvey is an assumed German heiress who has become famous through Instagram. She has stolen the hearts of the rich in New York with her "sham", and by the way, their money.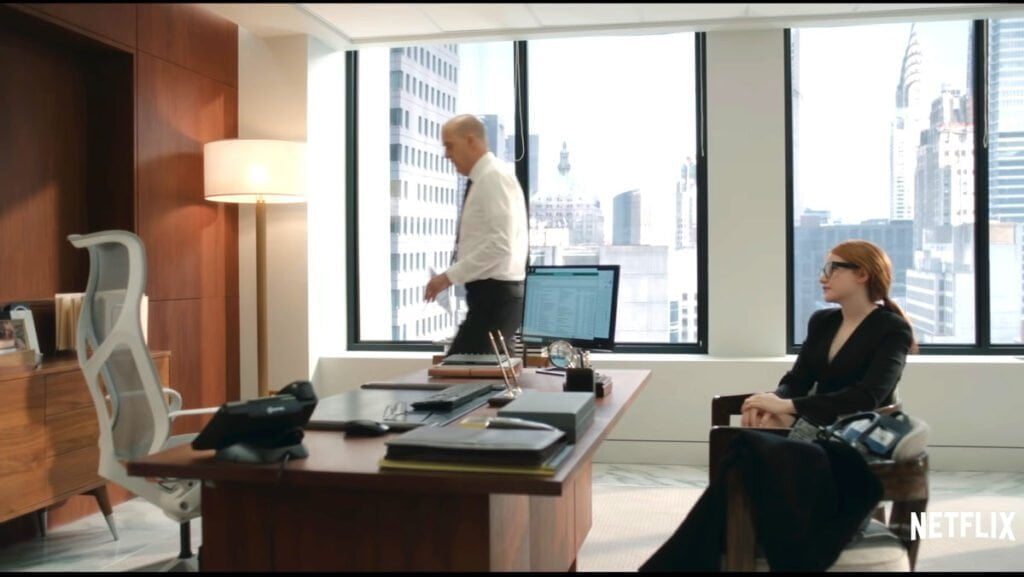 The series explores whether Anna is New York's biggest scam or a new way of living the American dream. Anna and the reporter begin a love-hate relationship and the journalist wants to answer the question: Who is Anna Delvey? Is she just a superficial party girl or even a modern Robin Hood figure?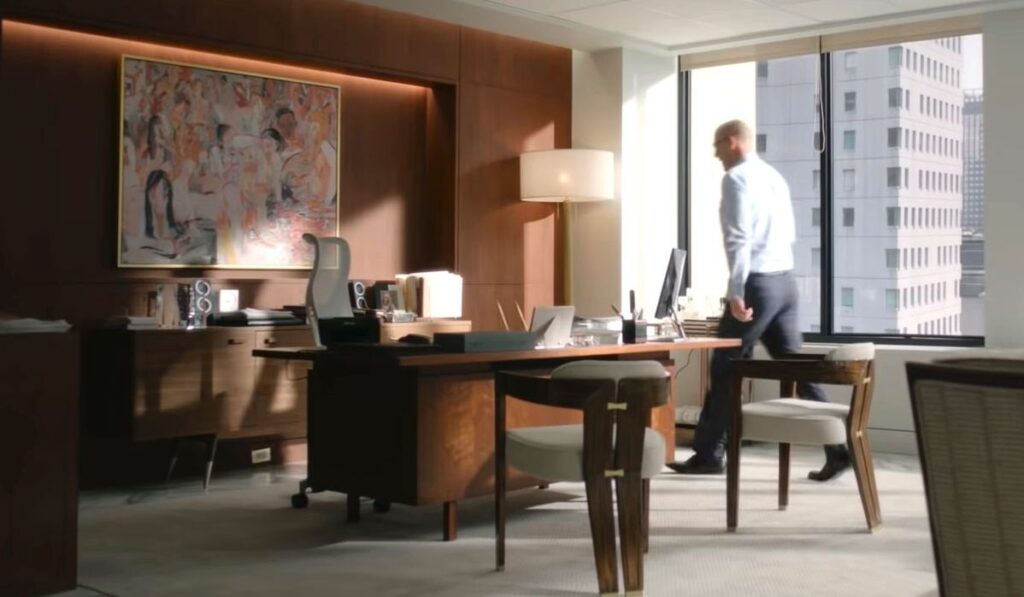 The series sometimes portrays Anna from a distance as manipulative and condescending, while at other times almost as a career role model.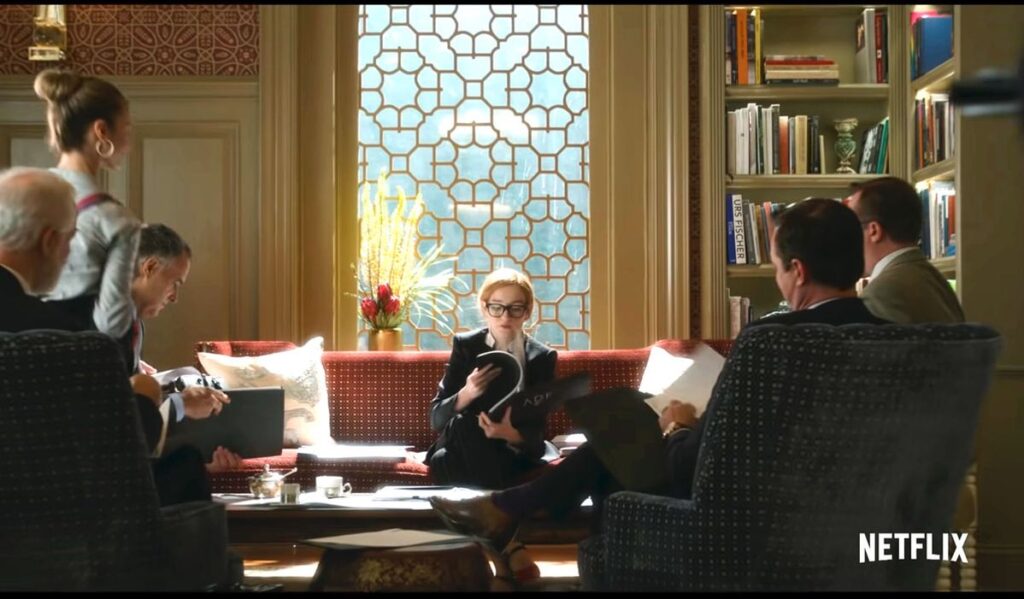 Production designer Henry Dunn along with production designer George DeTitta Jr. revived the world of Anna Delvey. Designer and set decorator Susan Ogu has. mastered a Kit Kemp look in decorating and furnishings.
Kit Kemp is a British interior designer, founder of Firmdale Hotels. She is known for her fancy, patterned interiors at London's Ham Yard Hotel and New York's Crosby Street Hotel.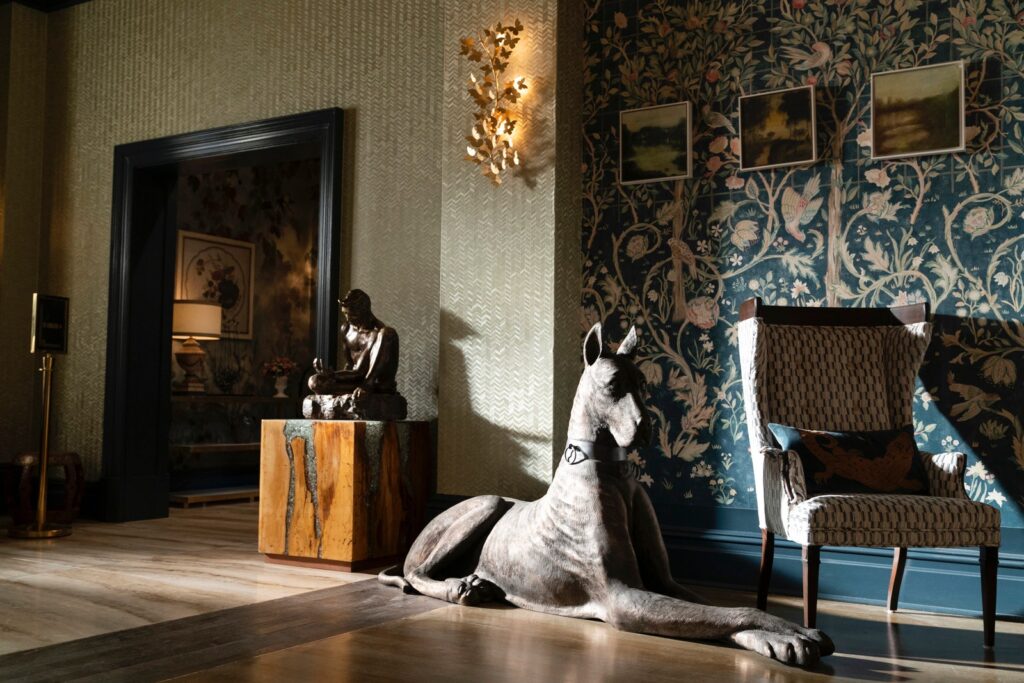 In the scene here, Ogu placed a massive, striking dog sculpture in front of a William Morris wallpaper and chose a glossy floor that looks like an exclusive stone.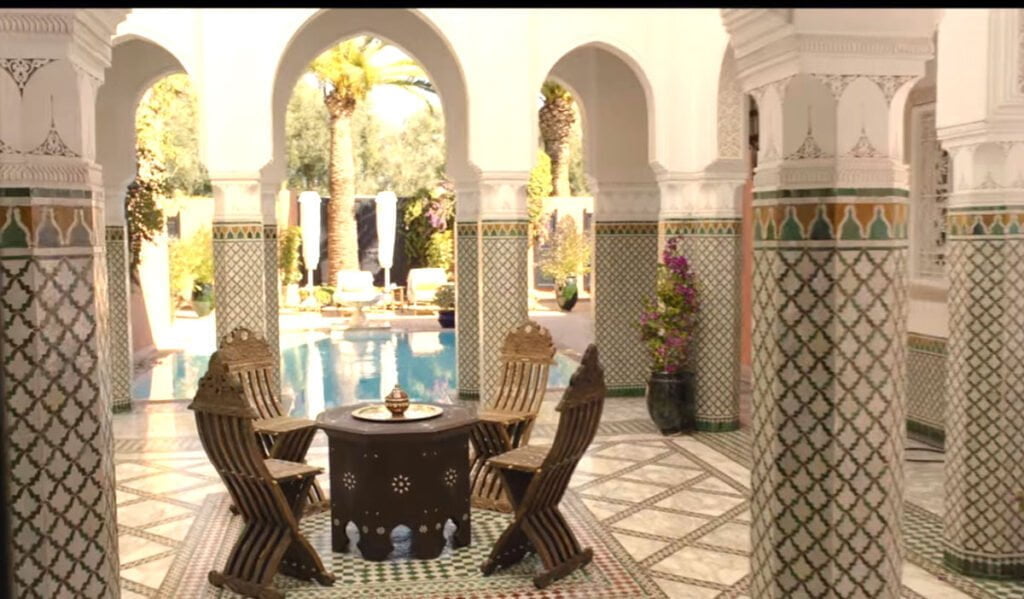 Part of the series was filmed in Morocco, including at the La Mamounia Palace Hotel. In this magnificent 12th-century house, Delvey's bill came to $10,000