How to achieve a CASUAL Interior
When it comes to creating a casual interior, it's important to strike a balance between effortless comfort and intentional design. While the final look may seem easygoing, achieving it requires careful consideration of various factors, including the choice of materials, colors, and furniture. In this article, we'll explore some practical tips for achieving a casual interior that's both comfortable and visually appealing.
The Atelier of Julia Roberts in the Movie Closer
A Setting Fit for a Stage
The atelier of Julia Roberts in the movie Closer is a stunning example of how to achieve a casual interior while still maintaining an air of sophistication. The space is characterized by a grand, almost theatrical feel, with high ceilings and large windows that flood the room with natural light. The exposed wood beams, concrete and raw surfaces give the space a nonchalant charm, while the soft, calming neutral colors create a serene atmosphere.
Mixing Casual and Formal Elements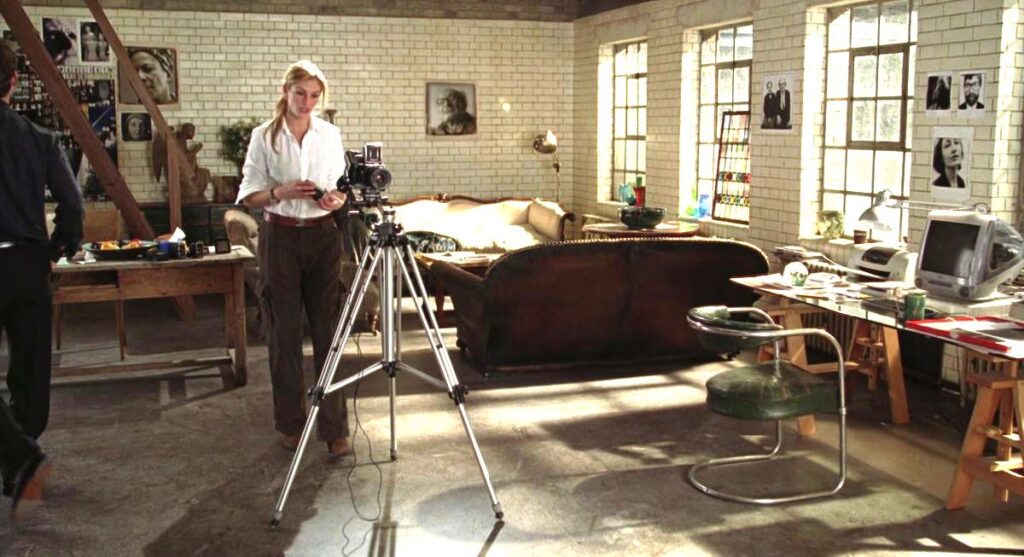 The atelier of Julia Roberts in the movie Closer is a masterclass in achieving a casual interior that is both comfortable and sophisticated. The space is a testament to the power of mixing casual and formal elements, and shows that even grand spaces can feel relaxed and welcoming with the right design choices.
Although a casual scheme looks easygoing, it requires the same planning as the most formal settings. In order to achieve this look, here's what you need to take into consideration:
1. Low Maintenance.
If you have to worry about a certain piece of furniture all the time, you will never be able to relax around it. So opt instead for easy-care fabric, and materials that are not affected by household hazards. Rattan is always a good choice.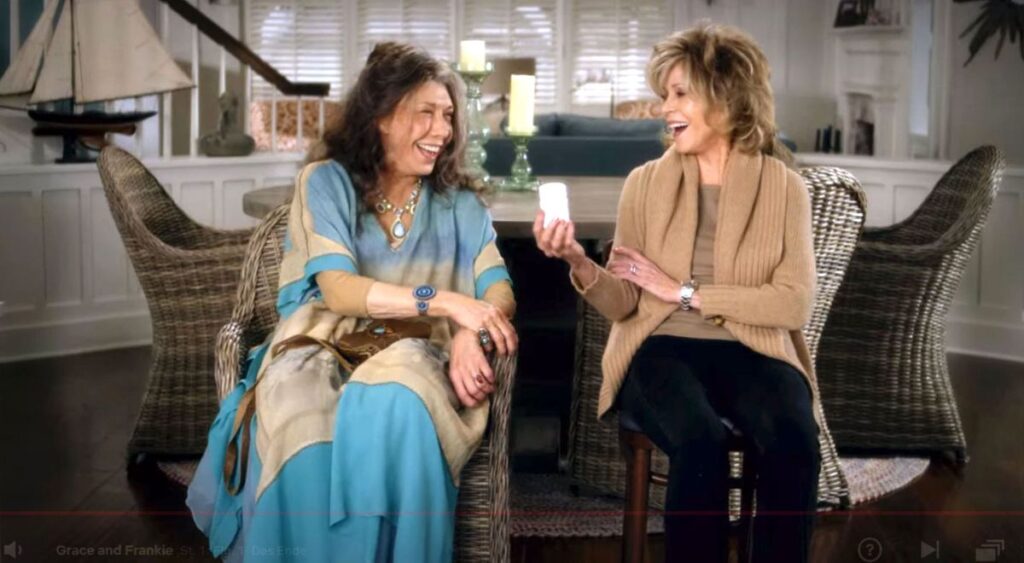 A combination of natural rattan and clear minimal design of the 60s feels like a real winning combination. In this way, especially beautiful are these rattan chairs, which are very similar to the famous Verner Panton chairs – but unlike those, these are not made of plastic but of the natural material, which gives, even more, a cosy atmosphere.
S-Shaped Rattan Chairs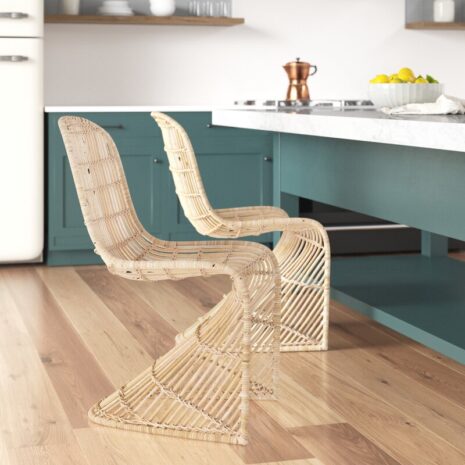 The original Verner Panton chairs were designed in collaboration with Vitra in 1967.
2. Comfort.
The very essence of casual living is comfort. Does the furniture feel good to sit on, to walk over, to touch?
3. Harmony.
Statement pieces and heirlooms are acceptable as long as they fit in naturally and blend in well, instead of looking too self-conscious.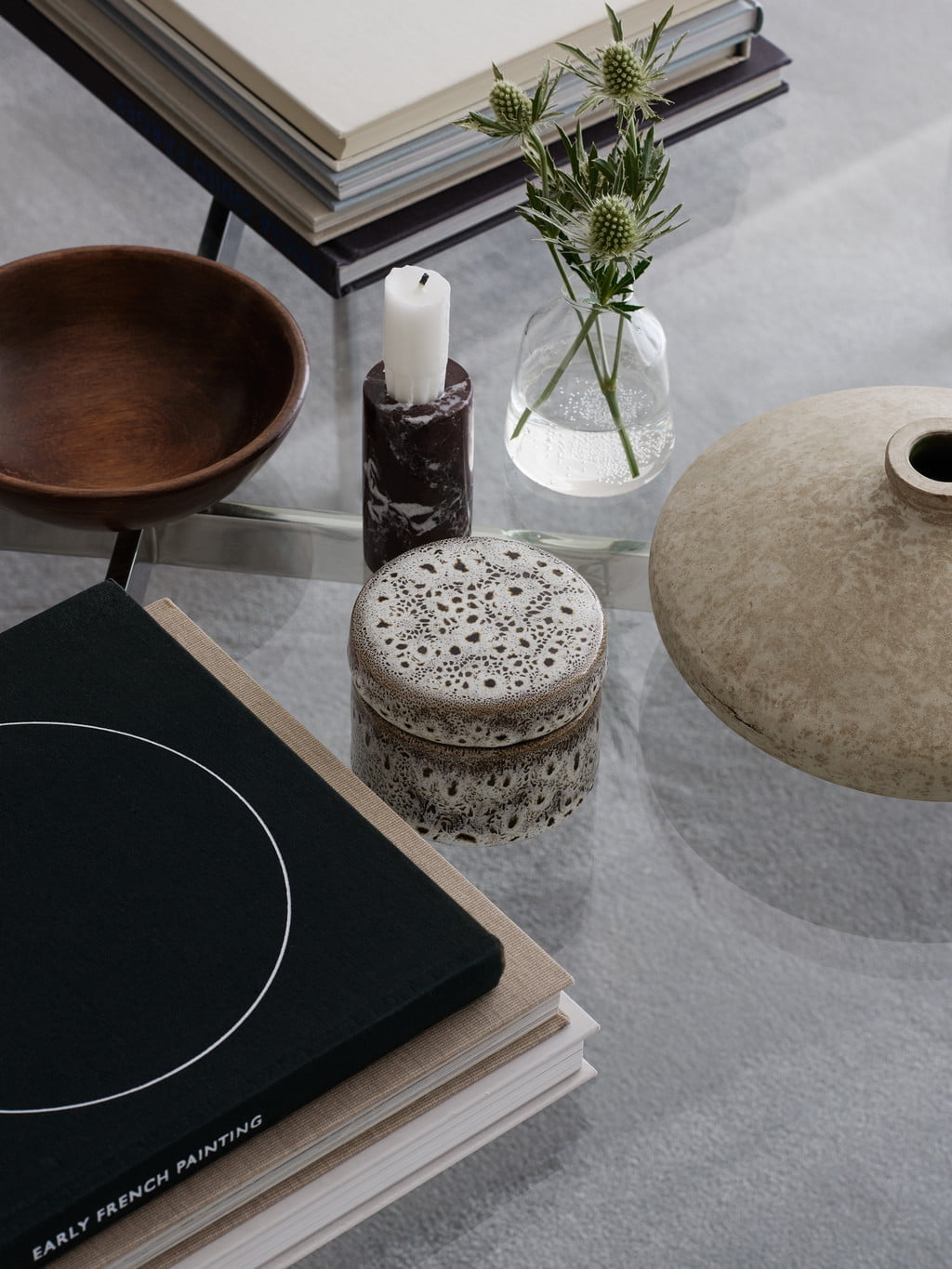 4. Easy to live with.
Furniture that seems too demanding is not comfortable. So instead of "sit up straight" chairs, opt for a nice pair of sling chairs that are visually inviting to sit back and relax.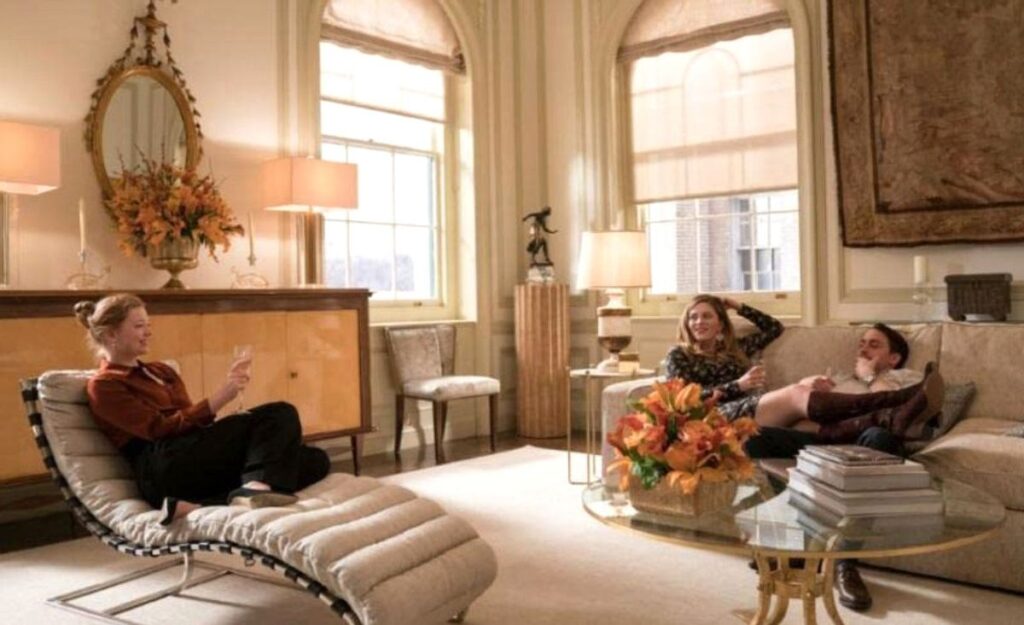 5. Calming Neutral Colors.
Colours can deeply affect your mood, so choose soft hues that are soothing to the eyes and the psyche, instead of bolder ones that are likely to agitate and stress you.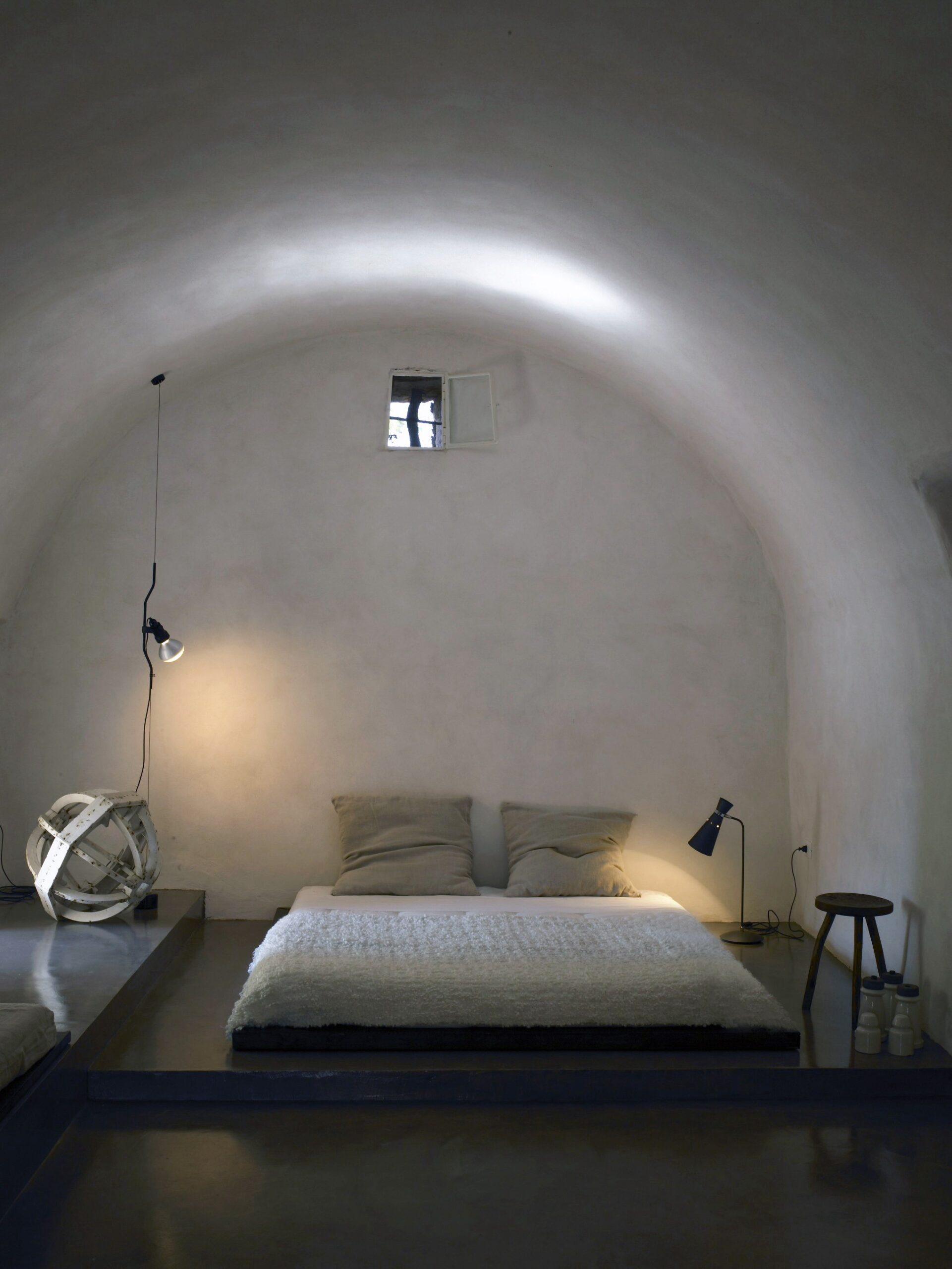 Julia Roberts, Jude Law, Natalie Portman and Clive Owen star as lonely souls searching for love and truthfulness in their lives. The featured photo of this article is from the movie Closer, played by Julia Roberts, Jude Law, Natalie Portman and Clive Owen – lonely souls which searching for love and truthfulness in their lives. The movie is based on an award-winning play, so it's no wonder that the featured photo makes the set look like a theatre stage, grand but thanks to calming neutral colours, light and wood, looks quite casual.
6. Casual and Natural Materials.
Over elegant materials and furniture are not casual. But you can still get away with a butterfly chair upholstered in bright cotton instead of the formal velvet damask. Breathable and natural hand-woven straw floor meditation cushions can create a special atmosphere in your home.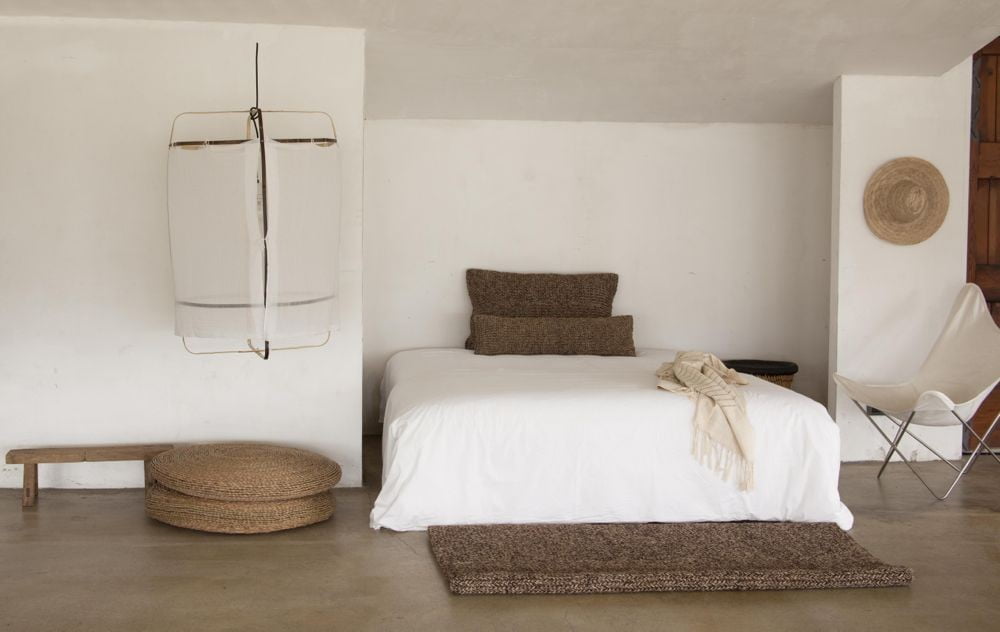 Exposed wood beams, concrete and raw surfaces, growing greens, natural light, … Anything that adds a nonchalant charm to the scheme.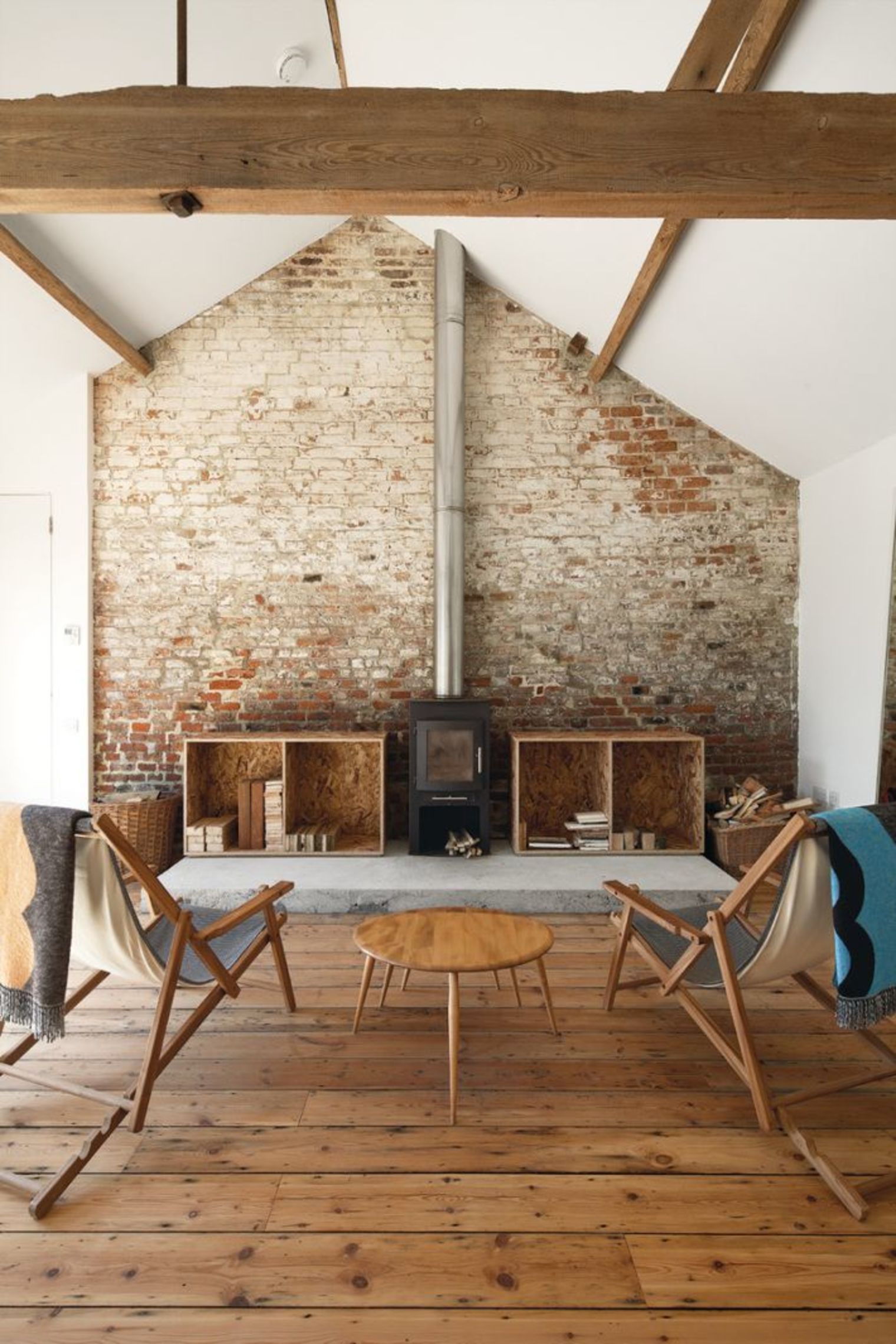 In interior design, the ambience means the statement of a room. It's the feeling it evokes when you enter it and what it says about the people who live there. Achieving ambience is a matter of personal expression and we believe that there isn't really a right or wrong in decorating. Express yourself and feel good – that's the guideline. And a good tip is – to get inspired by movies and favourite series – our site will help you.
Happy decorating!
️