Gift Ideas for The Fall of the House of Usher Fans: Curated By A Fan
Edgar Allan Poe's "The Fall of the House of Usher" is a timeless masterpiece of gothic literature. Its dark and eerie themes have captured the imaginations of readers for generations. If you have a House of Usher fan in your life, whether they're a die-hard Poe enthusiast or just love a good dose of macabre storytelling, you're in luck. Here are ten The Fall of the House of Usher gift ideas that will surely thrill them.
The Lemon Speech Usher-Inspired Gift
Step 1: 🎁 Choose a Lemon Gift 🍋: From lemon-scented candles to lemon-shaped trinkets and zesty recipe books, the options are endless. The key is to embrace the citrus charm, aligning your gift with the "lemon speech" theme. We've selected theese three for you: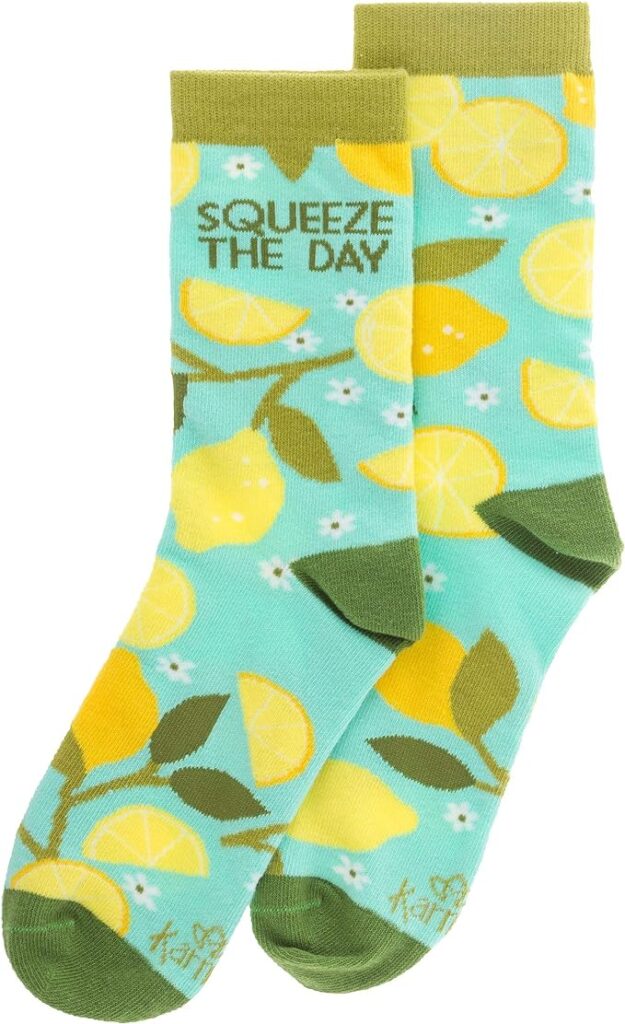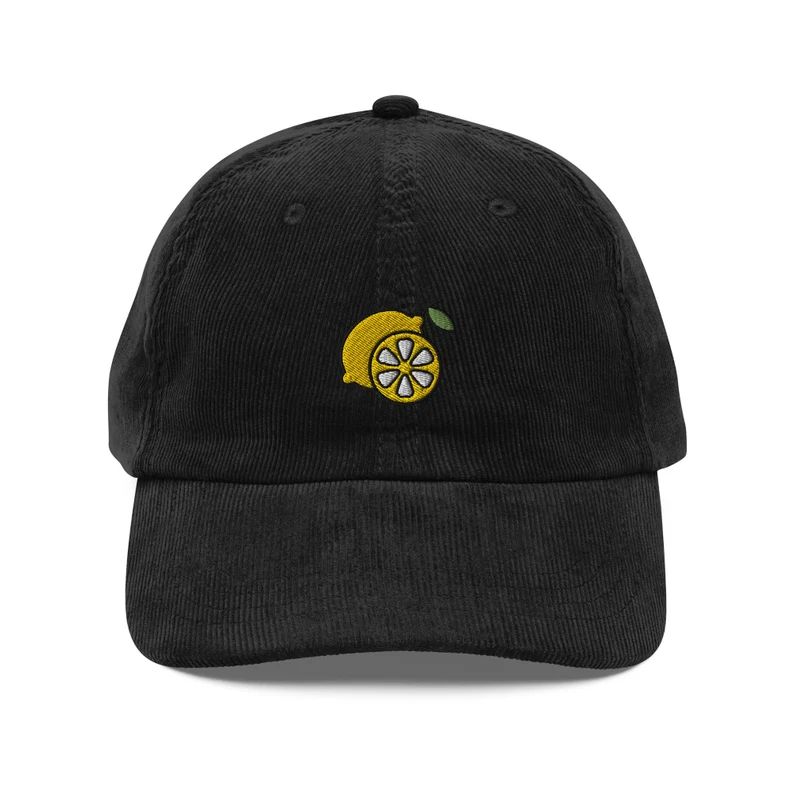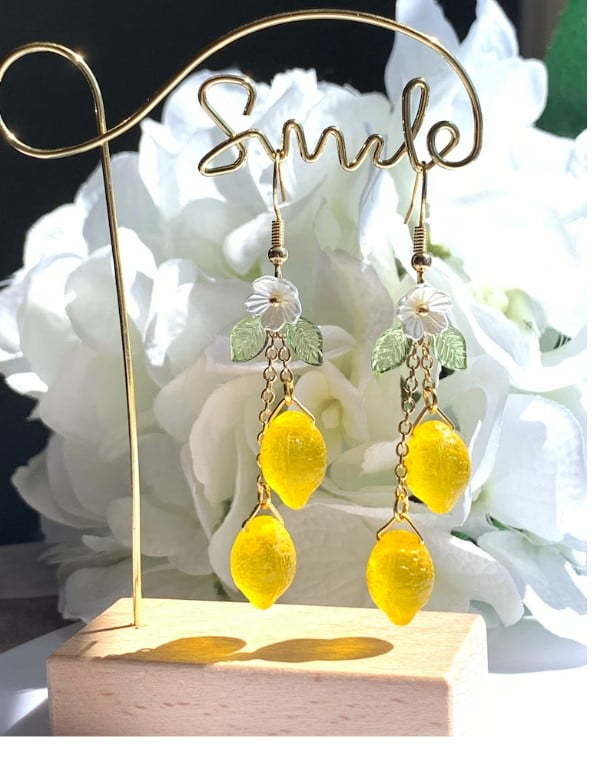 Step 2: ✉️ Accompanying Handmade Greeting Card 📜: To create a connection to this epic scene, add a personalized touch to your lemon-themed gift with a handmade greeting card. Choose your favorite quote from the "lemon speech." We recommend "Roses Are Out, Lemons Are In." Below you can find our hand-made card. Feel free to print it and use it. Or you can make your own, or order one at amazon.
The video perfectly encapsulates the essence of the "lemon speech" scene. It's a testament to the art of understated acting, devoid of exaggerated facial expressions, dramatic body language, or vocal tricks. What you'll witness is a remarkable display of control and natural delivery.
It's undoubtedly the standout moment in the entire series, and in just two short minutes, it imparts profound wisdom. Bruce Greenwood's performance is a masterclass in the power of subtlety.
So, if you're seeking a gift that fuses inspiration from this remarkable scene with a dash of lemony freshness, this thoughtful gift is the answer.
The Fall of the House of Usher Book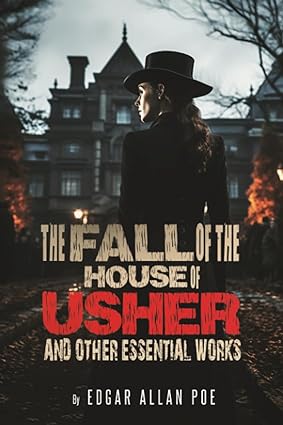 For any true fan, owning a beautiful edition of the book is a must. Consider gifting a collector's edition or one with detailed illustrations to enhance their reading experience.
Edgar Allan Poe Shirt: A Timeless Classic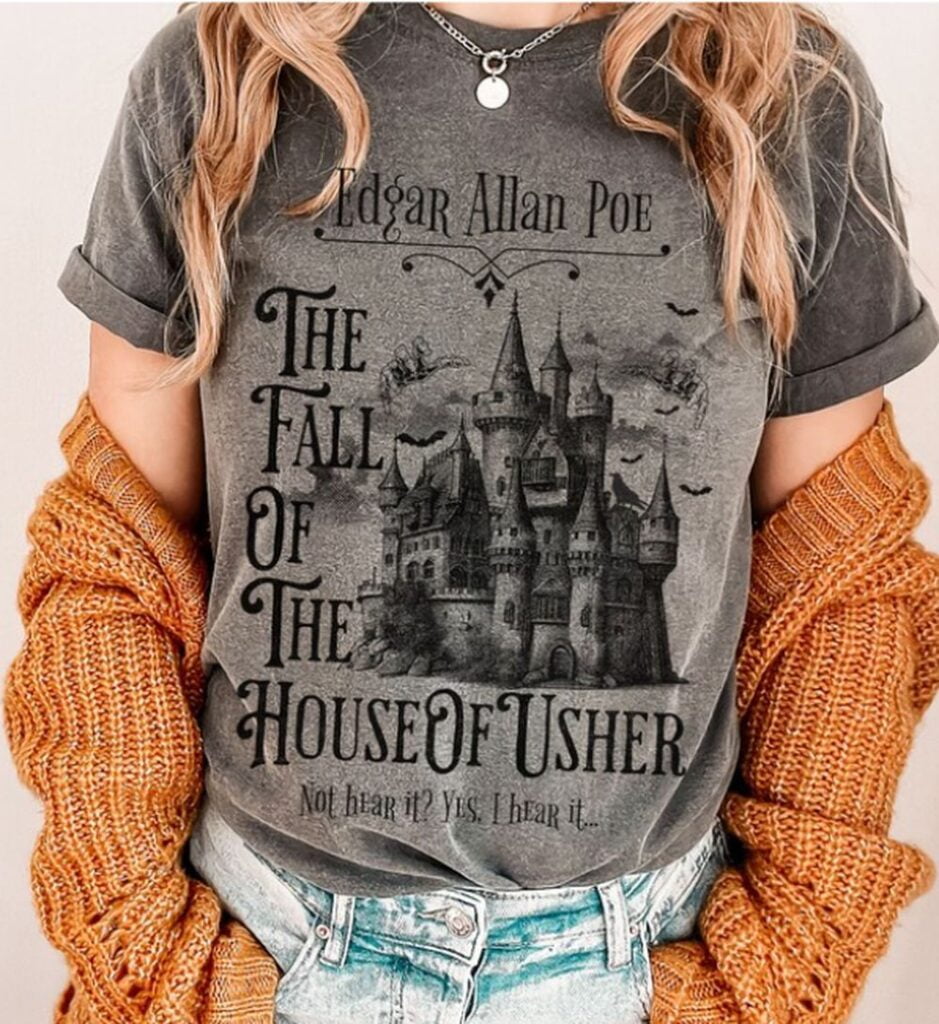 Presenting a gift that resonates with the dark and mysterious allure of Edgar Allan Poe's "The Fall of the House of Usher." This creatively designed t-shirt captures the essence of Poe's literary world and the Netflix series. With a title that pays homage to the iconic story, it's a timeless classic for the Poe enthusiast.
The Skull Mask from "The Fall of The House of Usher"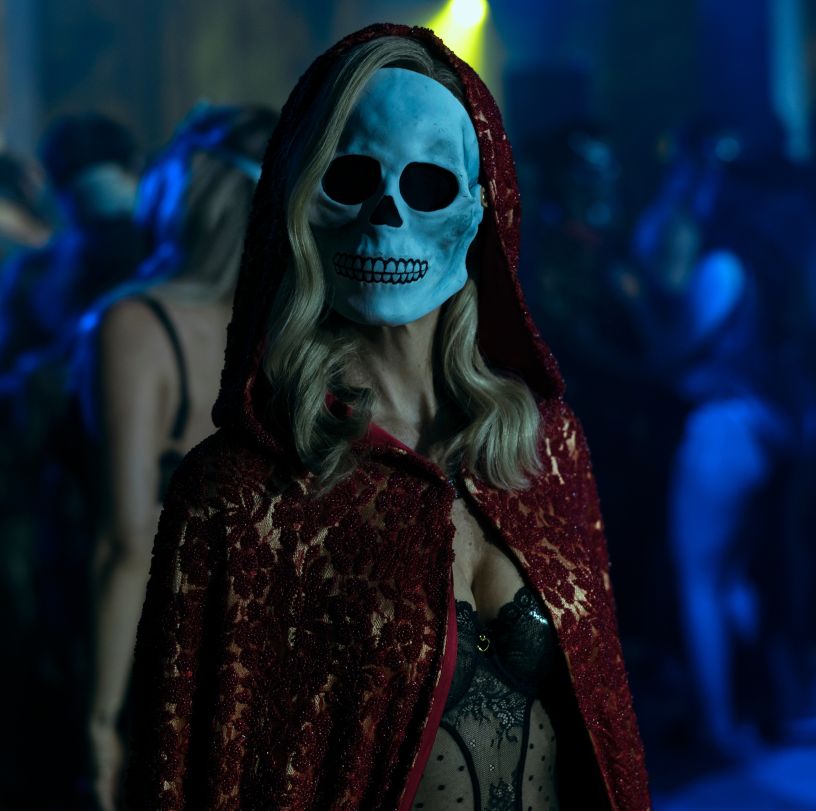 The skull mask, as a standalone piece, possesses a unique and intriguing charm. At first glance, it may seem like any other skull mask, but with a few expert brush strokes, it can be transformed into something extraordinary, revealing its true potential. When paired with a wig and a hooded floral lace mesh cape it evolves into a complete and captivating ensemble.
This skull mask serves as a portal to immerse yourself in the eerie atmosphere of the House of Usher, reminiscent of the haunting imagery from Poe's tale. It's the perfect choice for gift-giving at costume parties, breathing life into the dark and mysterious ambiance of Poe's literary masterpiece.
House of Usher Natural Perfume Oil – Patchouli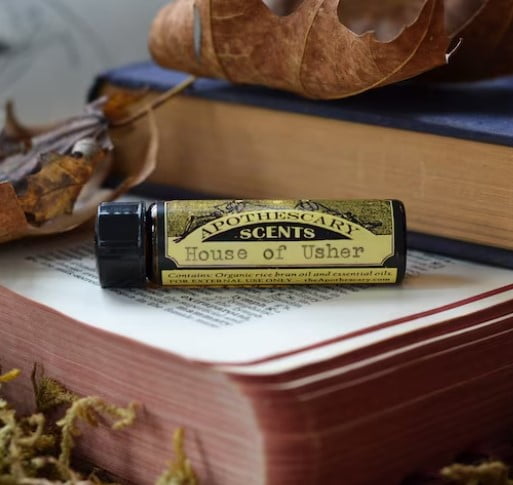 Elevate your gift-giving experience with a unique and sensorial journey inspired by the enigmatic "House of Usher." This exquisite natural perfume oil, scented with the earthy essence of Patchouli, takes your loved one's adoration for Poe to a whole new level.
This perfume oil serves as a direct portal to immerse oneself in the very ambiance of the House of Usher. The haunting echoes of the story, the eerie moods, and the timeless mystery all come alive with every application of this oil. The earthy and grounding aroma of Patchouli, known for its deep and complex character, beautifully mirrors the complex themes and emotions found in Poe's tales.
Edgar Allan Poe Shirt with Poems & Quotes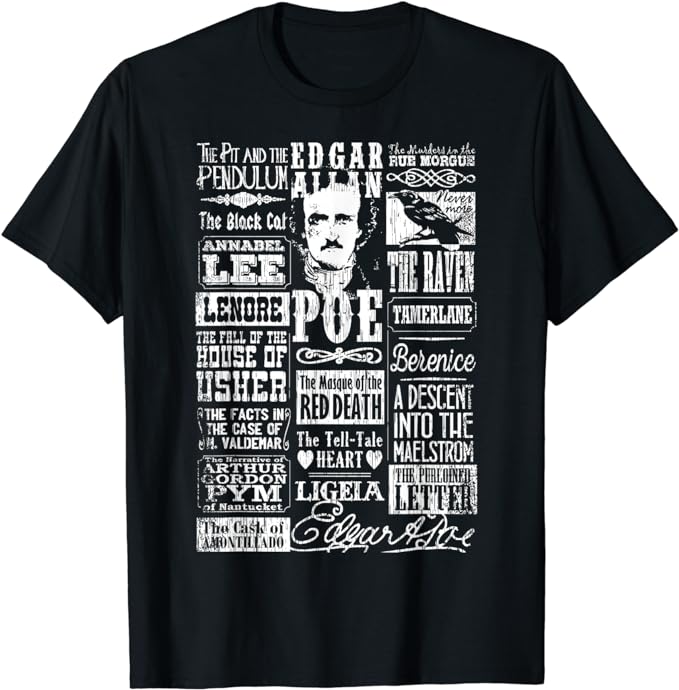 Delve deeper into the captivating universe of Edgar Allan Poe's works with a shirt adorned with his poetic verses. It's not just a garment; it's a canvas that allows your loved one to proudly display their affection for Poe's words and creativity, extending their admiration beyond the haunting narrative of Usher.
Fall of the House of Usher Gift – Coffee Mug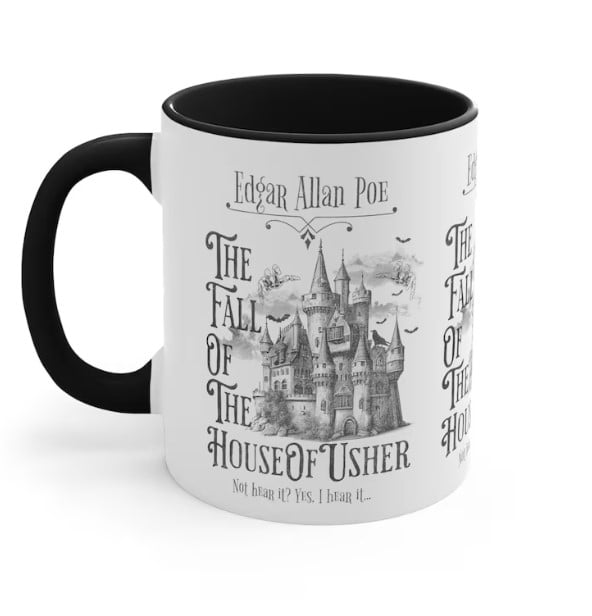 Imagine gifting a coffee mug that not only holds your favorite brew but also transports you to the mysterious world of "The Fall of the House of Usher." This carefully crafted coffee mug features an artistic representation of the iconic story, evoking its eerie and enigmatic ambiance.
Every morning, as your loved one fills this mug with their preferred coffee or tea, they'll be treated to a visual feast of darkness and intrigue. It's a gentle reminder of the literary mastery of Edgar Allan Poe, setting the tone for their day with a dash of the macabre.
The rich symbolism and haunting beauty of "The Fall of the House of Usher" come to life in the intricate design, making each sip a journey into the enigmatic tale. It is the ideal gift not only for Netflix series fans but also for anyone who loves a mixture of literature and a steaming cup of their favorite beverage.
Ear­rings worn by Juno (Ruth Codd)in "The Fall of the House of Usher" (S01E01)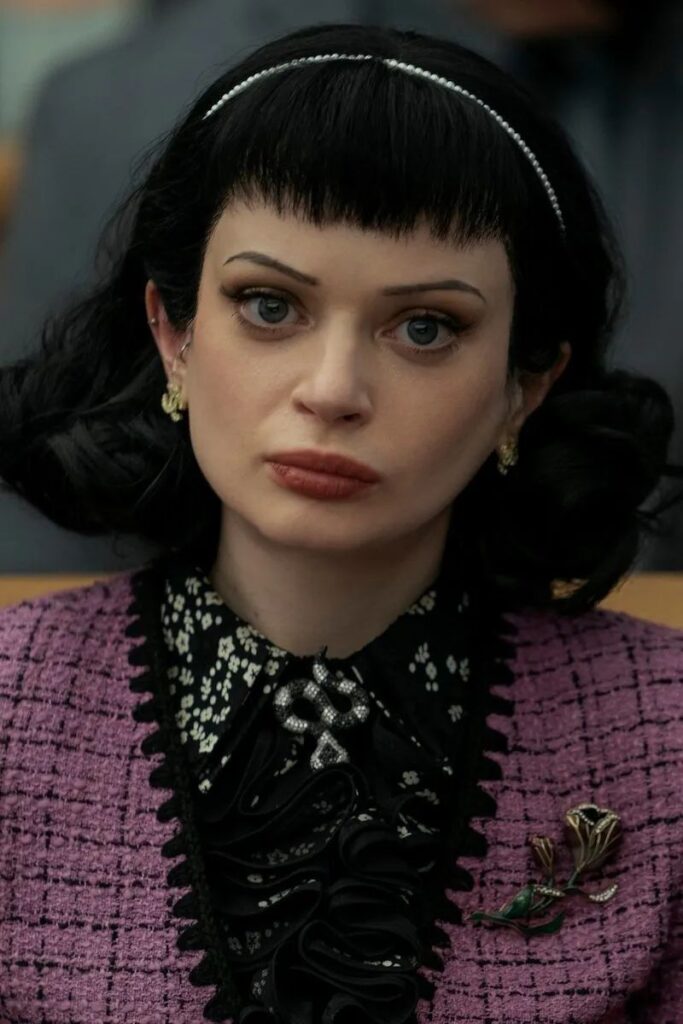 While Juno may not have dominated the screen, her presence was undeniably a delight to behold. A significant portion of the credit goes to the brilliant costume designer, Terry Anderson, whose work on the show deserves a hearty shout-out. Indeed, every character on the show is impeccably dressed, but Juno's style stands out in a league of its own.
Juno's character, with her fascinating backstory, dons attire that perfectly aligns with her ambitions. Her fashion choices reflect her desire for opulence and luxury, and she undoubtedly achieves that effortlessly. It often feels like she's perpetually draped in Chanel, Louis Vuitton, and perhaps a touch of Gucci. This is the epitome of what most would consider "classic, luxurious, and high-class" – a symbol of her aspirations to seamlessly fit into their world.
What's truly remarkable is that Juno still manages to infuse her personal flair and style into her meticulously curated outfits. Her wardrobe choices are a testament to her uniqueness and character depth. Juno's fashion sense is an integral part of her persona, making her a memorable and stylish addition to "The Fall of the House of Usher."
Edgar Allan Poe The Raven Earrings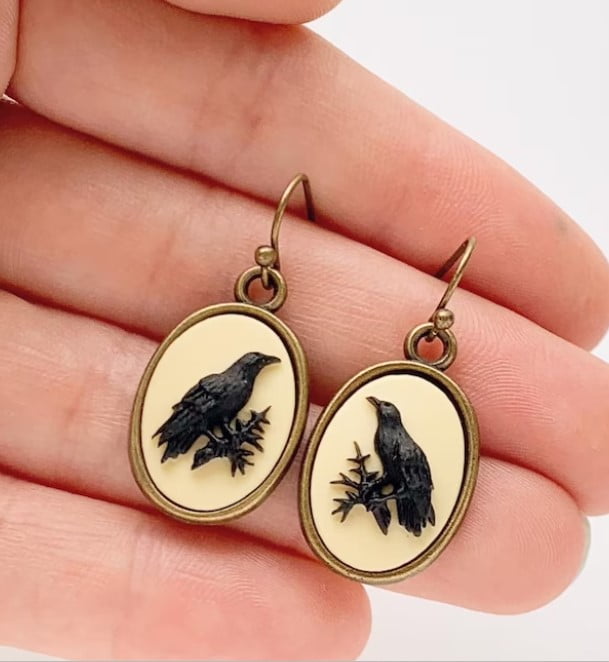 Let your House of Usher fan adorn themselves with Poe-themed earrings. You can find designs featuring the author's likeness or symbols from his works. We choose Poe's Novel Earrings inspired by "The Raven," one of his most famous works. These earrings can be both elegant and mysterious.
The Gifts That Elevates Your Usher Experience
Step into the enigmatic world of "The Fall of the House of Usher," where darkness and intrigue rule. For fans of Edgar Allan Poe's timeless masterpiece and the gripping Netflix series, we have the perfect gifts to enrich your Usher experience. From lemon-themed surprises that nod to a standout scene to personalized apparel and accessories – each gift enhances your journey through this captivating universe.
Our fan-curated selection pays homage to Poe's allure and celebrates the expanding world brought to life by Mike Flanagan. This series, inspired by Poe's classic narrative and laced with references to his other works, features a top-notch ensemble cast. It's a world worth exploring, and these gifts are your invitation to do just that.
Whether you're a dedicated "House of Usher" fan or someone who appreciates macabre storytelling, these gifts will ignite your passion and deepen your connection to this literary classic. Get ready to embrace the dark, the mysterious, and the wonderfully eerie because, in the House of Usher, the experience is unforgettable.