Dress Up Like Van Helsing from The Horror of Dracula
If you are looking for a good Van Helsing costume for Halloween or a big cosplay event, here's the winning formula for creating the most exciting outfit of the party! Let's see how to dress up as Van Helsing from The Horror of Dracula.
Costume Guide For COSPLAY & HALLOWEEN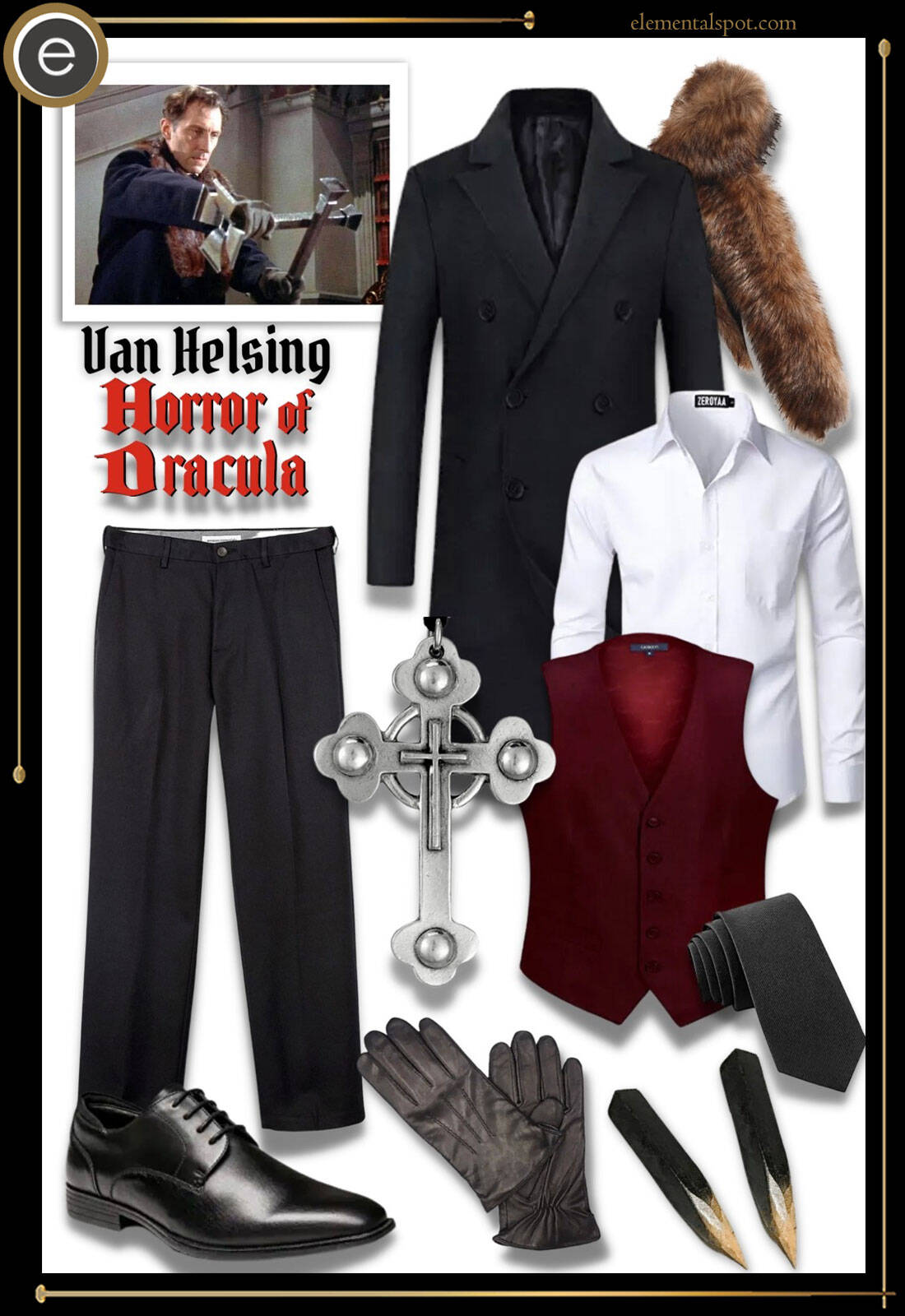 Van Helsing from The Horror of Dracula Costume Guide
Shopping List for Van Helsing from The Horror of Dracula Costume & Outfit
Based on Bram Stoker's 1897 novel of the same name, Dracula is a 1958 British Gothic horror film that was directed by Terence Fisher and written by Jimmy Sangster. The picture, the first in the Hammer Horror series starring Christopher Lee as Count Dracula, also stars Michael Gough, Melissa Stribling, Carol Marsh, John Van Eyssen, Peter Cushing as Doctor Van Helsing, and Christopher Lee as Count Dracula. In order to avoid confusion with the American original Dracula from Universal Pictures in 1931, the movie was renamed Horror of Dracula in the US. The costumes were designed by Molly Arbuthnot.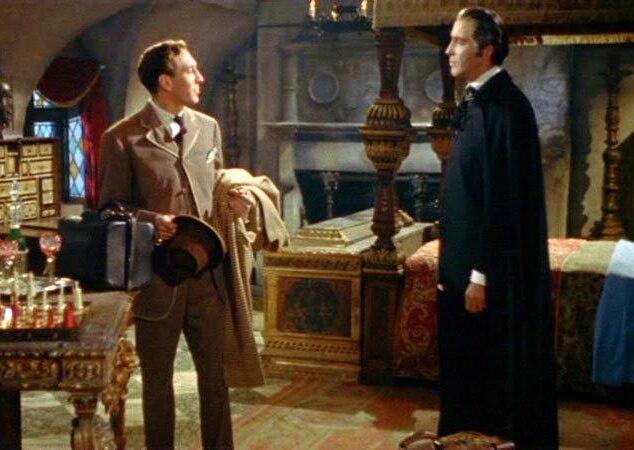 Who is Van Helsing?
Van Helsing, a physician, philosopher, and metaphysician, appears on the scene well-versed in both traditional folk treatments and contemporary Western medical practices. He is caught between two opposing worlds: the old and the new. The old is characterized by a frightened regard for tradition, while the new is characterized by ever-improving modernity. He leaves after helping free the planet from the count's evil and returns morally upright and religiously devoted. Van Helsing has a haughty attitude as he pursues Dracula.
How to create the Van Helsing's costume etc
The film is set in 1885, which makes Arbuthnot's costumes set in the Victorian era. Matching three-piece suits in tweeds, blacks, and browns are still quite popular. Bright plaid or checkered pants were also quite fashionable, especially when worn with dark coats. Van Helsing's costumes fit right into the fashion of the 1880s. He wears a classic three-piece suit including a sack coat, waistcoat and pants in brown tones. A red or brown-toned Victorian waistcoat accessorized with a classic pocket watch, a frock hat, and the classic Teck Scarf and scarf pin, as the Era recalls.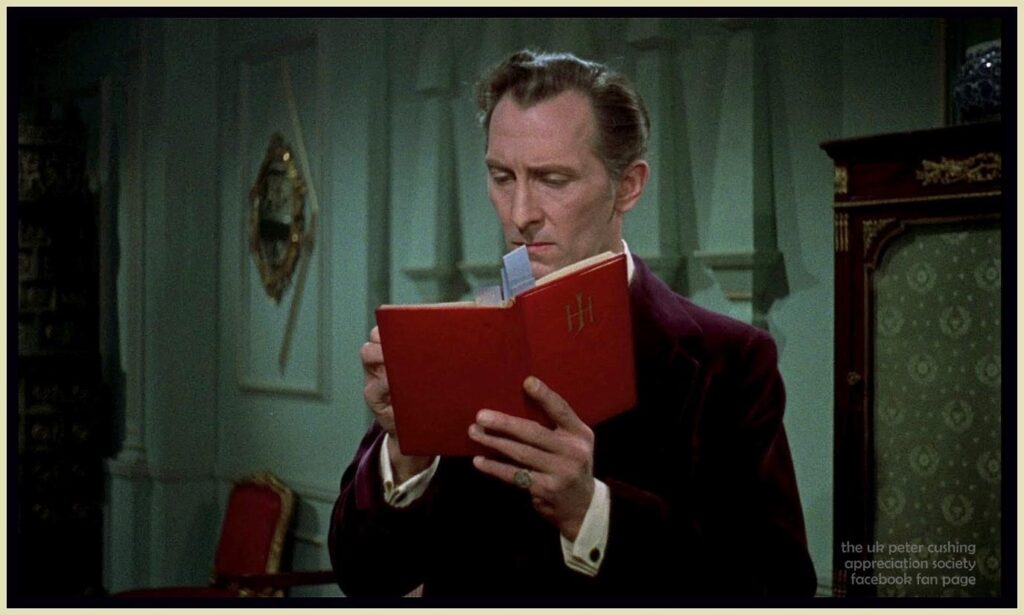 Luckily for you, Steampunk costumes fall under the Victorian era and are easier to purchase online if your local fancy dress shop is out of stock.
For the sack coat/blazer you can use any vintage or tailored blazer to the length that covers your butt cheeks. This costume is more focused on the costume accuracy rather than the makeup. The Horror of Dracula (1958) as a Gothic horror film is bound to make any addicts of Historical costume go looking for the most accurate Gothic Victorian costume and all good accessories. If you are dressing up as van Helsing this year, keep in mind that your budget should be more than just adequate.
Monthly Newsletter
Subscribe and get your Halloween costume ideas from us each year.