Dress Up Like The Roxbury Guys from Night at the Roxbury
If you are looking for a good The Roxbury Guys costume for Halloween or a big cosplay event, here's the winning formula for creating the most exciting outfit of the party! Let's see how to dress up as The Roxbury Guys from Night at the Roxbury.
Costume Guide For COSPLAY & HALLOWEEN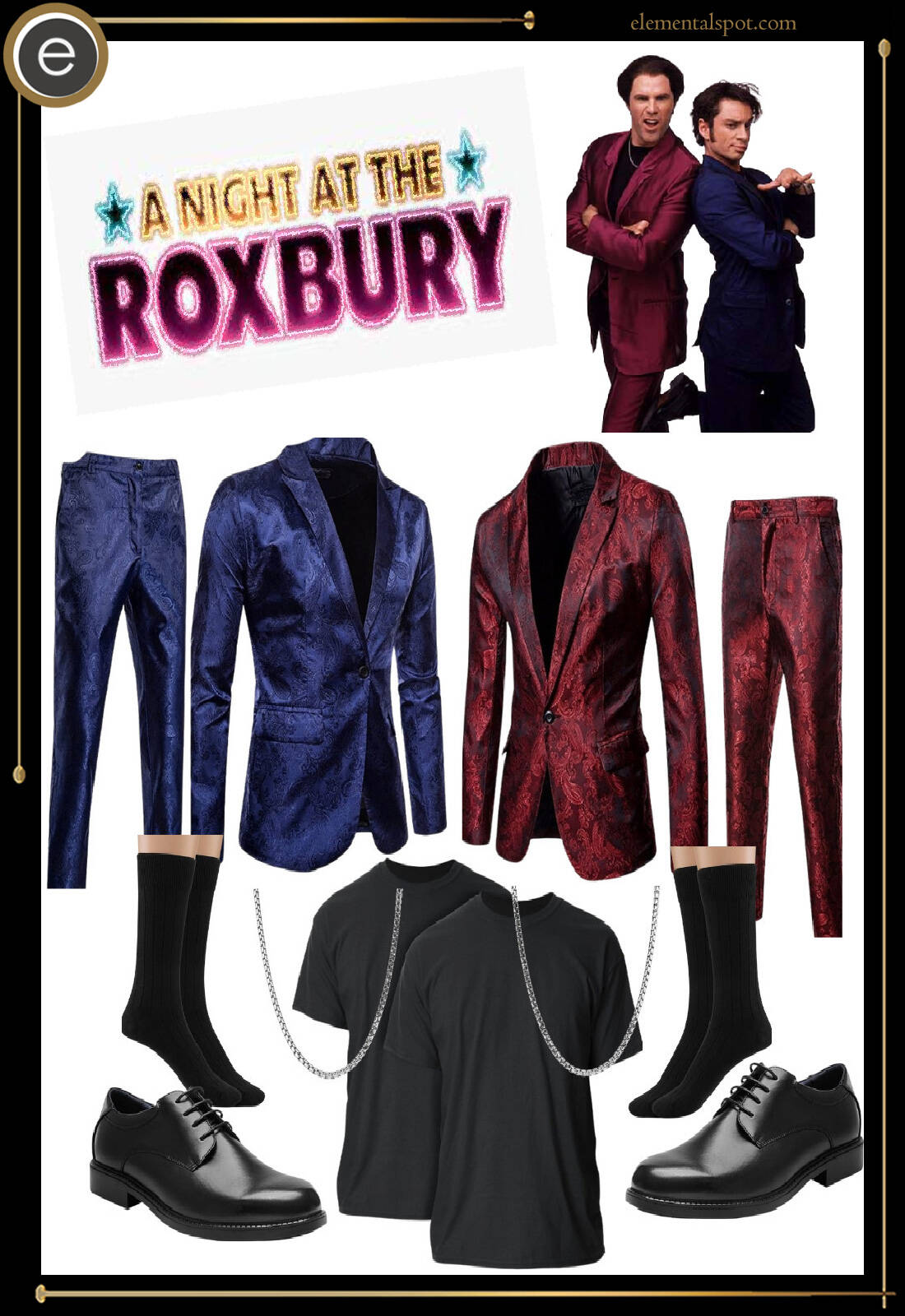 The Roxbury Guys from Night at the Roxbury Costume Guide
Shopping List for The Roxbury Guys from Night at the Roxbury Costume & Outfit
Grab a friend and break out some techno club music. I've got the duo costume idea for you. Why not dress up as the Roxbury Guys?  This DIY guide will help you create a great couples costume that will be lots of fun and turn lots of heads at your next cosplay event or costume party.
Who are the Roxbury Guys?
The Roxbury Guys are the main characters in the 1998 comedy film,  A Night at the Roxbury, which is based on a recurring sketch on Saturday Night Live called "The Roxbury Guys". Doug and Steve Butabi are brothers who still live at home with their parents. They work in their father's flower shop by day and are out head bobbing and night clubbing at night. They dream of owning their own nightclub one day but their more immediate goal is to gain access to the Roxbury, the most famous club in LA. They are rejected at the door nearly as often as they are rejected by the women they constantly hit on. A chance meeting one day with Richard Grieco is their ticket through the doors as Grieco uses his fame to get the brothers in the club where they meet the owner who, for some reason, likes the dimwitted brothers and in the end helps them realize their dream of owning a nightclub. The brothers even score with women at the end of it all. 
How to get the Roxbury Guys' Look?
The costume designer responsible for the Roxbury Guys' appearance in A Night at the Roxbury was Mona May. You can recreate their look easily in little time.
First, you'll need taffeta like suits that coordinate with each other. One could wear a purple suit and the other a green or blue suit. Any darker colors will work for the suit.
Then you'll both wear a black plain t-shirt, a black belt, and black oxford shoes.
The final touch will be gold chains around your neck.
Your Roxbury Guys costumes are complete. You're ready for some head bobbing night clubbing of your own. Enjoy!
Missing an Outfit Inspo? Submit your idea and we'll make it happen!
Monthly Newsletter
Subscribe and get your Halloween costume ideas from us each year.