Dress Up Like Smug Anime Wendy's
If you are looking for a good Smug Anime Wendys costume for Halloween or a big cosplay event, here's the winning formula for creating the most exciting outfit of the party! Let's see how to dress up as Smug Anime Wendys from .
Costume Guide For COSPLAY & HALLOWEEN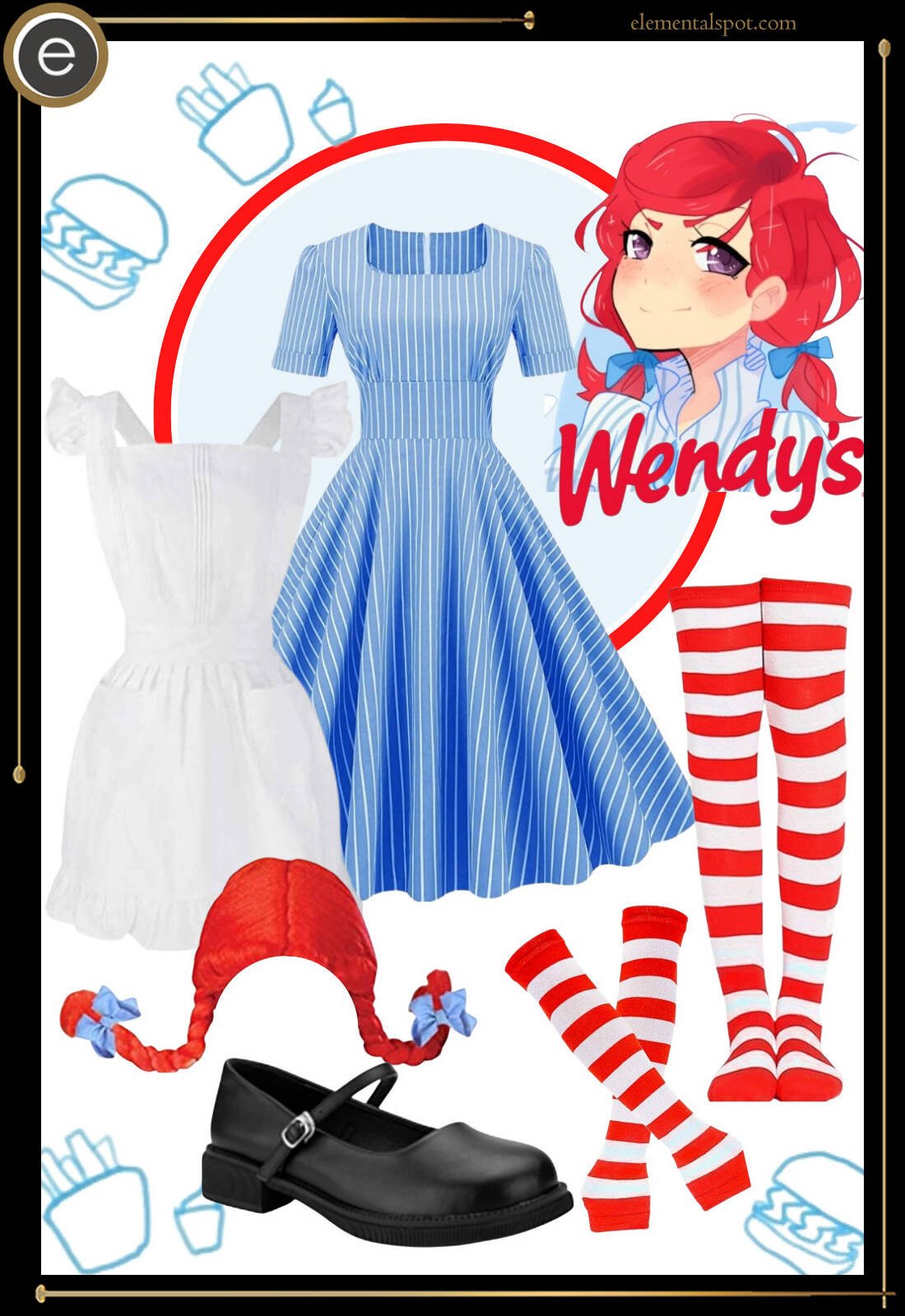 Smug Anime Wendys from Costume Guide
Shopping List for Smug Anime Wendys from Costume & Outfit
Wendys Costume: It's time to roast the best of them.

A lot of people will associate restaurants with how the quality of their food and how it tastes. The slogan "Fresh never frozen" is about as catchy as the next but Wendy's quickly became known for more than just their food, eventually becoming a staple to internet culture with just a few simple interactions with customers on social media, which quickly spiraled into creating its own personality by altering the innocence of their mascot into a smug anime girl. Wendy's never looked so mischievous before but you're about to be dressed for the part.
Curious as to how it all began?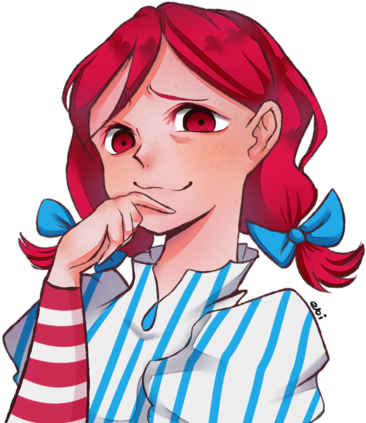 Originally, the franchise was opened in 1969 by Dave Thomas, which introduced ideas that are common at fast food restaurants such as the drive-through and pick-up windows. In 1977, the first commercial of the establishment aired and business began to boom for the growing franchise. The popular mascot for the restaurant is actually inspired by Dave's daughter, whose name is, you guessed it, Melinda—wait what? Let's back up a little bit.

Dave saw an opportunity to make a restaurant after a buddy of his complained about not having a good place to get lunch. When the idea of creating a restaurant first came to light, obviously, he needed to give it a name. After trying the names of all five of his children, he decided to name it after his daughter Melinda's nickname, Wendy. This nickname came to be due to her other sibling's inability to say her actual name and clearly, it stuck.
So where did this other Wendy come from? The smug, blunt version of the mascot? Well, that started in 2017 when the franchise's social media began to respond to various tweets from disgruntled customers in a very playful tone, as well as responding to 'roasts". The person originally behind the social media accounts was Amy Brown, who later left the company in March 2017. Still, the sarcastic tweets continued and in February of 2017, the first piece of fanart of the interactions gained traction and inspired more fanart, thus, the smug anime Wendy's was born.

So what about imitating this girl's look? Don't worry, got you covered.
How to create Smug Wendy's costume?
Even to be half as witty as Wendy, you won't need much to imitate her.
Start with a red and white striped long-sleeved shirt, something that might make people confuse you for Waldo.
Then throw on a blue and white striped dress although a pinafore pattern will also do, just be aware that you may experience symptoms without the rest of the get-up, such as but not limited to: saying there's "no place like home", looking for a little dog named Toto, and wishing you had a pair of ruby red slippers.
Add a white waist apron and a pair of red and white striped knee-high socks to match your shirt.
Finally, don the infamous red wig braided on either side and add two blue bows on each end.
Your Smug Wendy's costume is completed.Now get out there and roast to your heart's content!
Wendy's Themed Party – Svjetlana's experience
As someone who has hosted many cosplay parties, I can say with a clear conscience that Smug Anime Wends's is a theme that is sure to be a hit with guests. I recently hosted a party with this theme and it was an absolute blast.

First of all, the popularity of the meme made it easy to draw a crowd. Everyone loves to laugh, and the Wendy's meme made everyone laugh. It was also great to see how people interpreted the theme in their own way. From classic Wendy's designs to creative and unique interpretations of the character, there was a wide variety of costumes at the party.

Since good thing about it, what brought to the party success yet bischen – iermutigte my guests to give free rein to their imagination in their costumes and decorations. From homemade to store-bought costumes, everyone put their own stamp on the theme. And the food! Oh, the delicious food. We had everything on offer from classic Wendy's burgers to homemade "Smug Bites" which were a big hit with everyone.

People will definitely remember the Wendy's party for a long time! i'm sure they will sciher It's not every day you go to a party whose theme is a meme, and that's what made it so memorable.

In short, if you're looking for a cosplay party theme that is unique, fun, and one that people will remember for a long time, I highly recommend SMUG ANIME WENDY'S. Trust me, from my personal experience, it's a surefire way to make your party a memorable one.

– Svjetlana. Our reader about her experience of cosplay
Missing an Outfit Inspo? Submit your idea and we'll make it happen!
Monthly Newsletter
Subscribe and get your Halloween costume ideas from us each year.