Dress Up Like Sissy from Sissy
If you are looking for a good Sissy costume for Halloween or a big cosplay event, here's the winning formula for creating the most exciting outfit of the party! Let's see how to dress up as Sissy from Sissy.
Costume Guide For COSPLAY & HALLOWEEN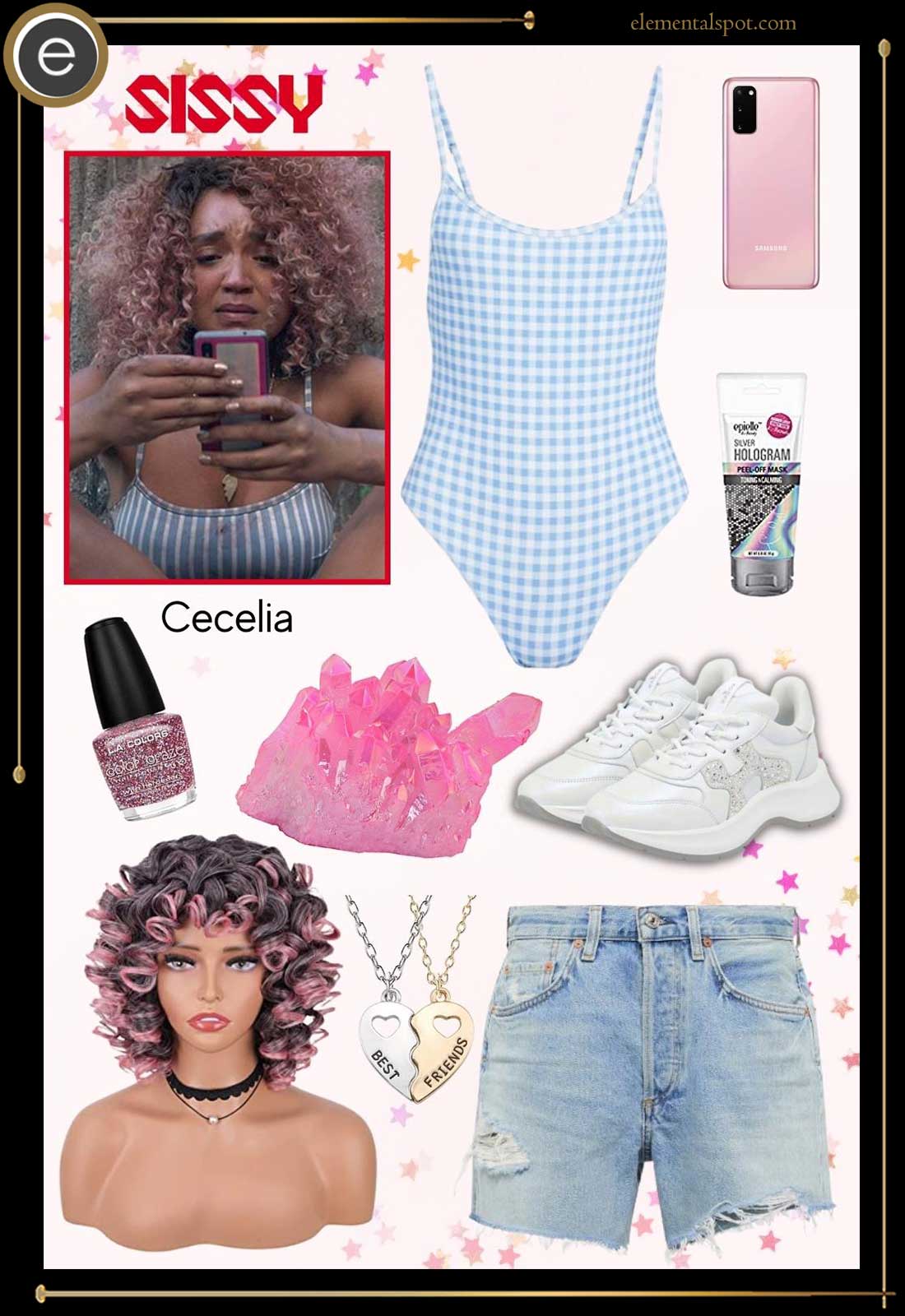 Sissy from Sissy Costume Guide
Shopping List for Sissy from Sissy Costume & Outfit
Sometimes it can be hard to find a character to dress up as that hasn't already been done so many times before, so this year why not be one of the first to create a Cecilia (Sissy) costume from the 2022 horror movie Sissy. Take inspiration from the amazing looks created by film costume designer Renate Henschke, to fully embrace your Sissy costume.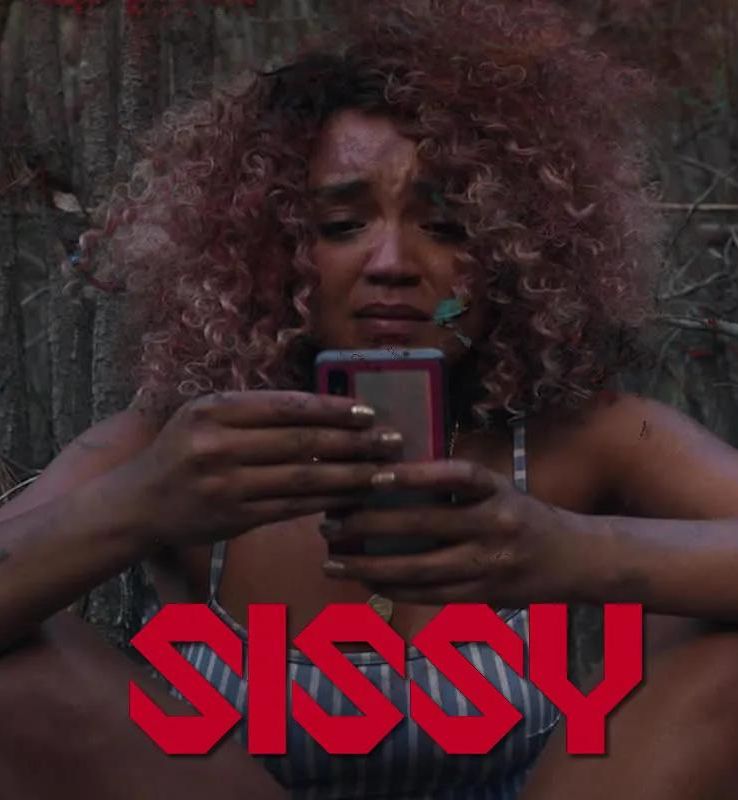 Cecilia, or Sissy as she was called at school, has been living a charmed life as an influencer, or a mental health advocate as she calls herself. After bumping into her childhood ex-best friend she ends up getting invited to a remote cabin for her hen do. But like most times we reconnect with ex-friends there's a lot of bad feelings and an old school bully thrown into the mix, with disastrous effect.
How to recreate Sissy's look from the movie?
To get the look of Sissy, pick up a blue and white swimsuit with spaghetti straps. Go for a strip or gingham print on the swimsuit, it won't really matter what you pick as long as you stick to the pale blue and white color scheme. Pair your swimsuit, thankfully, with a pair of cut off denim shorts, in a light stone washed color and some white glitter embellished trainers.
Turn your attention to making sure your hair and make-up looks are correct. But before you start, why not try getting into character with a glitter hologram peel-off face mask just like the girls do in the movie. Then to get Sissy's hair correct, it will probably be easier to go for a wig. So choose one that is a nice mix of curly brown hair with pink streaks through the curls.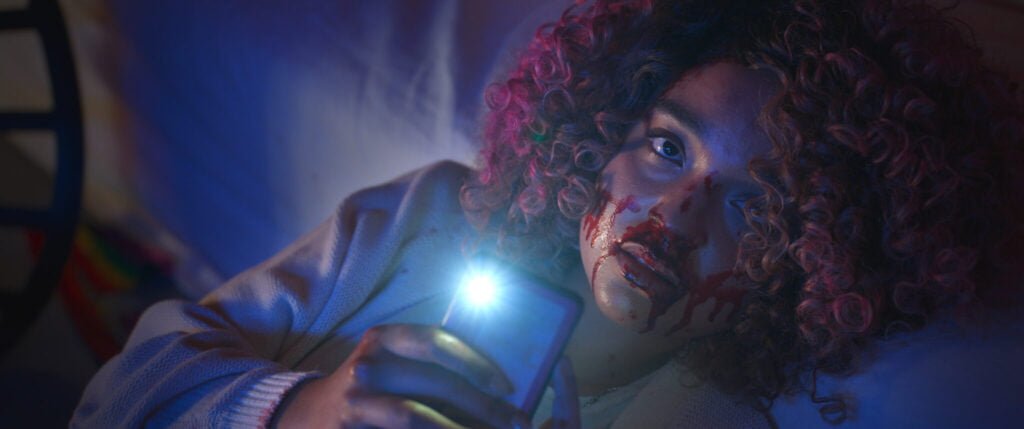 Sissy goes through a few different make-up looks throughout the movie, including a glitter eyelid look, but the outfit we are recreating has a much simpler make-up feel. Just do some pretty, basic and fresh faced make-up, as this particular costume doesn't need anything too outstanding but mix it up if you like. Definitely add a few coats of pink sparkle nail polish to your fingers to give them a bit of a twinkle though.
Complete Your Sissy Costume
Now that your final look has come together, accessorize it with half of a Best Friends friendship necklace, and a pink shimmer phone case. Remember, Sissy is an influencer so she takes lots of photos. Make sure you take plenty of pictures of yourself, particularly to show off how accurately you've created your Sissy costume, hashtag it and share it with all of the Sissy fans out there.
Missing an Outfit Inspo? Submit your idea and we'll make it happen!
Monthly Newsletter
Subscribe and get your Halloween costume ideas from us each year.