Dress Up Like Shego from Kim Possible
If you are looking for a good Shego costume for Halloween or a big cosplay event, here's the winning formula for creating the most exciting outfit of the party! Let's see how to dress up as Shego from Kim Possible.
Outfit Guide For COSPLAY & HALLOWEEN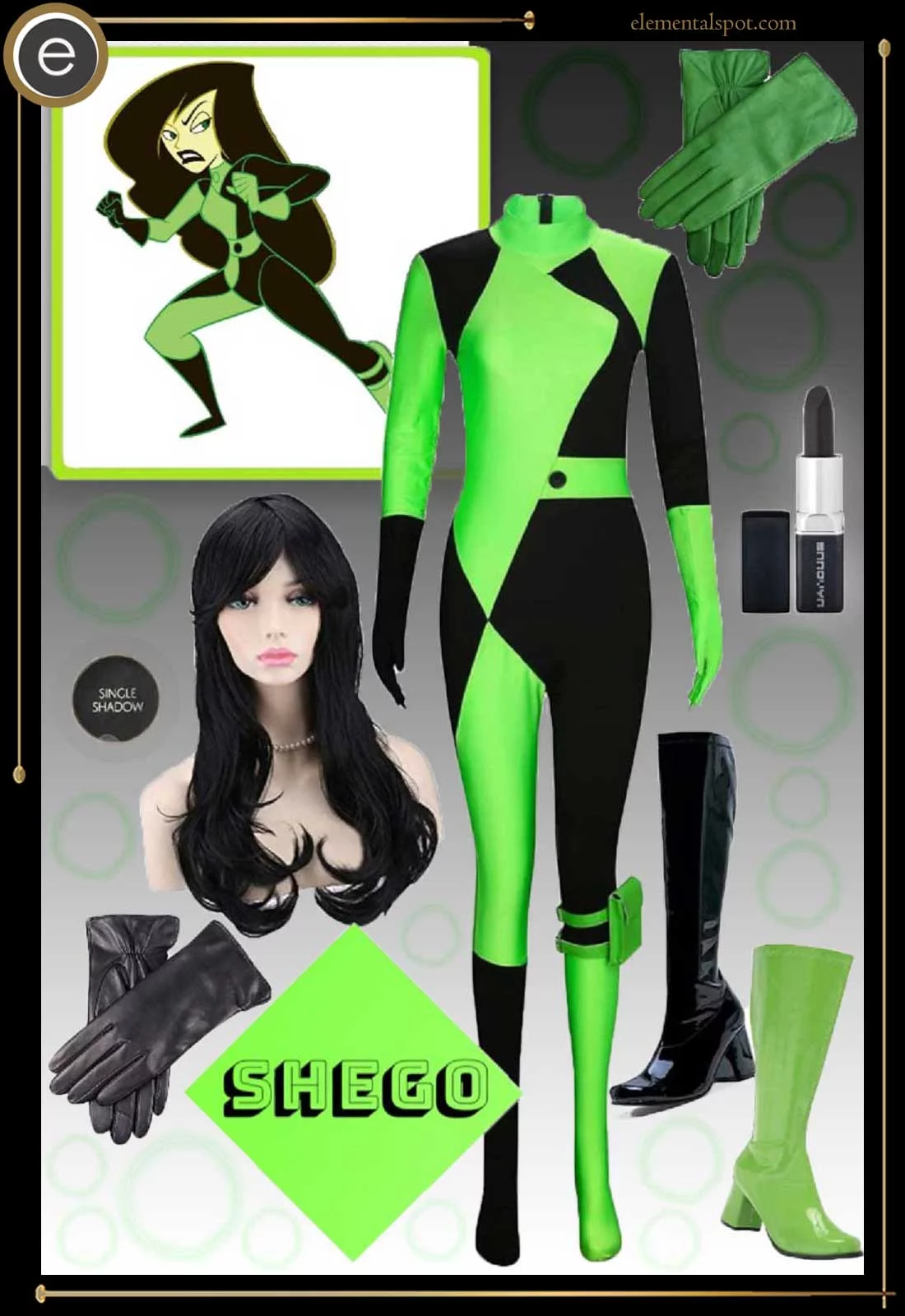 Shego from Kim Possible Outfit Guide
Shopping List for Shego from Kim Possible Costume & Outfit
Kim Possible is a household name that not a soul can forget. She was everyone's idol and it was arguably one of the best shows on Disney Channel at the time. It's easy to know how well a show is written based on how memorable the villains are and Shego isn't one that can be easily forgotten, so neither should her costume.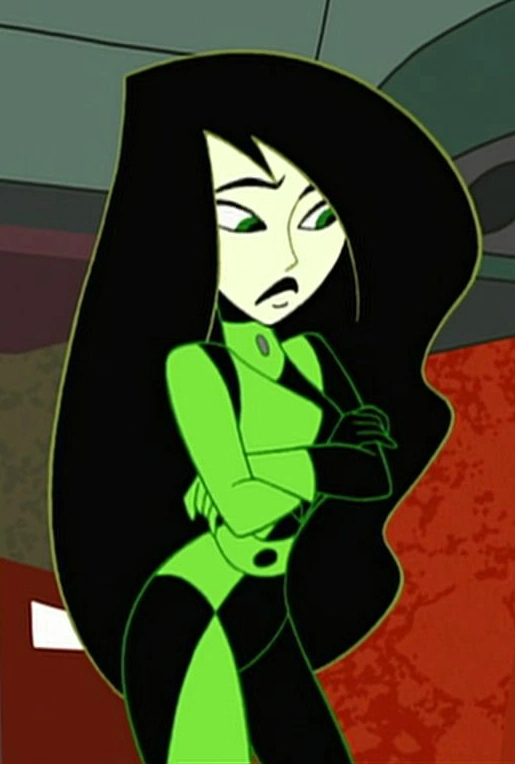 Before we move on to Shegos's Outfit, let's remember where it all began
Most know Shego as the charming villainess that works for Dr. Draken but what about the steps she took before she got there?
Surprisingly, Shego was actually a hero before she ever turned to the life of crime but let's back up a little more. Shego is actually one of five children, the other four being boys, but they were seemingly very close when they were younger.
Gathering in their tree house, the five siblings were struck by a rainbow comet and thus, granted superpowers. The five of them were a team that dedicated themselves to defending the city they lived in, Go City, and kept this up for some time. At some point, Shego even gathered the credentials to work in Child Development but nothing ever came of this.

However, somewhere along the line, Shego and the oldest brother, Hego, didn't see eye-to-eye, and Shego abandoned the group. It was at this point that she turned to crime, having already made eleven countries issue warrants for her arrest by the time she left, and eventually, she found Dr. Draken and stayed due to the pay.
How to get the Shego's Look?
Since you have the facts, now let's work on fashion. Let's start wit Shego's makeup tutorial:
And now let's see how we can get a persuasive Shego cosplay look:
Shego's unforgettable one-piece suit is layered with green and black with a rather unique design. Get a little help with the zipper in the back and you should be all set.
Slip on one black boot and one green boot, doing the same for the green and black gloves to match her color scheme.
Next, find a long, straight, black wig to hang past your shoulders.
Add black eyeshadow around the eyes and black lipstick around your lips.
This unique design is part of the reason that made Shego so memorable and we have Celeste Moreno to thank for that. So make her proud and show them how bad you can be in Shego costume!
Missing an Outfit Inspo? Submit your idea and we'll make it happen!
Monthly Newsletter
Subscribe and get your Halloween costume ideas from us each year.