Dress Up Like Sam from Trick 'r Treat
If you are looking for a good Sam costume for Halloween or a big cosplay event, here's the winning formula for creating the most exciting outfit of the party! Let's see how to dress up as Sam from Trick r Treat.
Costume Guide For COSPLAY & HALLOWEEN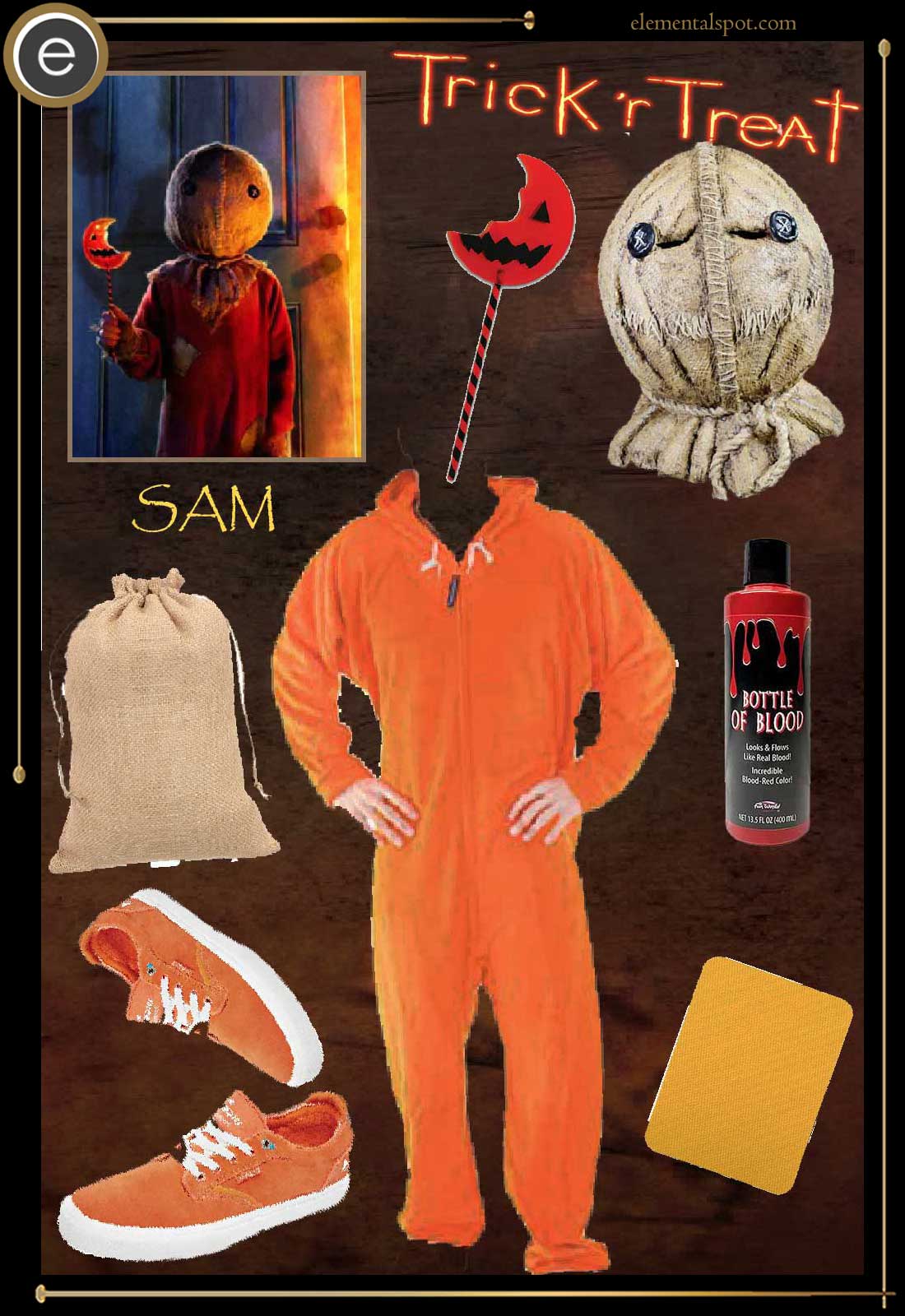 Sam from Trick r Treat Costume Guide
Shopping List for Sam from Trick r Treat Costume & Outfit
SAM FROM TRICK 'R TREAT (2007): A COSTUME AND COSPLAY GUIDE FOR HALLOWEEN
Trick 'r Treat, the American anthology horror comedy, was released in 2007. Written, directed, and produced by Bryan Singer and Michael Dougherty, it features Dylan Baker, Rochelle Aytes, Anna Paquin, and Brian Cox. Sam, a trick-or-treater with an orange footie pajama set and a burlap sack covering his head, appears in all four Halloween horror stories and in this article we'll show you, how to recreate Sam 's Trick 'r Treat costume.
Every time one of the other characters violates a Halloween custom, the character appears in each of the stories. The costumes of Trick 'r treat are the designs of Trish Keating.
THE ORIGIN OF SAM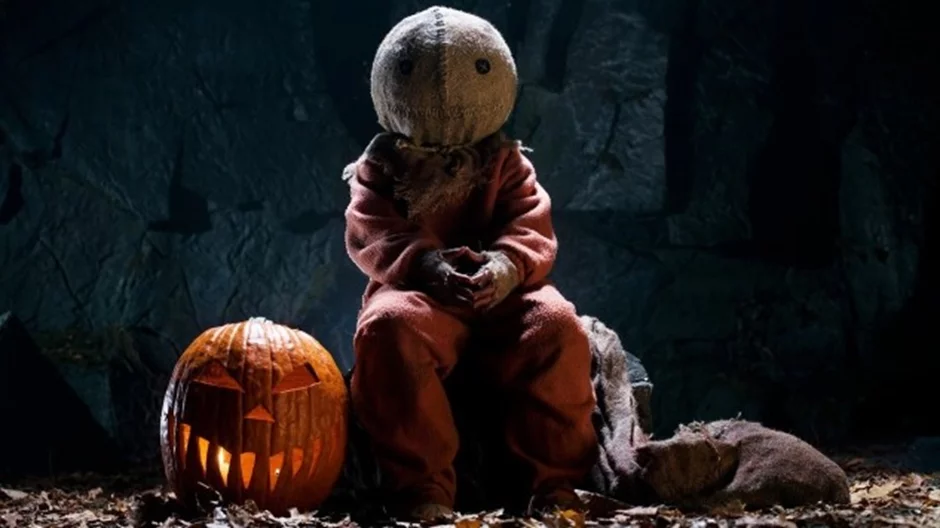 Sam's name is derived from Samhain, one of the origin stories of Halloween. The Gaelic holiday of Samhain marks the end of the harvest and the start of the "darker half" of the year. It is celebrated on November 1st, but festivities get underway on October 31st. Sam is played by Quinn Lord, a young actor.
SAM'S APPEARANCE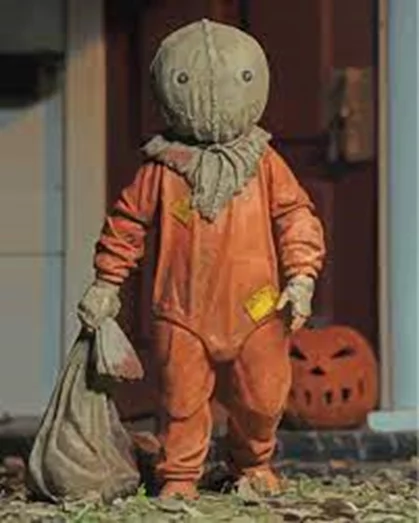 Sam is a demonic being who appears as an innocent-looking child in a horrific costume that includes a burlap sack mask and buttons for eyes.
The sack is stained with blood, indicating that there is something sinister within. Sam enforces Halloween's laws and administers severe punishment to anyone who disobeys the festival.
Sam's appearance is inspired by a scarecrow, which is a common motif for Halloween costumes.
However, beneath his burlap sack disguise lies something far more malevolent. Sam's true demonic countenance is the stuff of nightmares.
Sam Trick 'r Treat COSTUME AND COSPLAY GUIDE
To appear like Sam from Trick 'r Treat, you will need a Sam Burlap Mask, a Sam Exposed Mask, an Orange Fleece Onesie, a Yellow Burlap Roll, some Fake Blood, a Bitten Lollipop Prop, and of course, Sam's signature Burlap Sack, which he always carries.
The full costume can be purchased online. However, if you enjoy makeup, face paint, prosthetics, and DIY masks, then you can create this costume by following a tutorial.
THE Sam from Trick R Treat TUTORIAL
A YouTube tutorial has been provided to assist with the creation of the costume.
Sam from Trick 'r Treat is an iconic Halloween character that has become a popular choice for costumes and cosplay. With his distinct appearance and eerie demeanor, Sam is the perfect choice for anyone looking to add a little horror to their Halloween festivities. Whether you buy the costume or create it yourself, dressing up like Sam is sure to make a lasting impression on anyone who sees you.
Missing an Outfit Inspo? Submit your idea and we'll make it happen!
Monthly Newsletter
Subscribe and get your Halloween costume ideas from us each year.