Dress Up Like Phil and Lil Deville from Rugrats
If you are looking for a good Phil and Lil Deville costume for Halloween or a big cosplay event, here's the winning formula for creating the most exciting outfit of the party! Let's see how to dress up as Phil and Lil Deville from Rugrats.
Costume Guide For COSPLAY & HALLOWEEN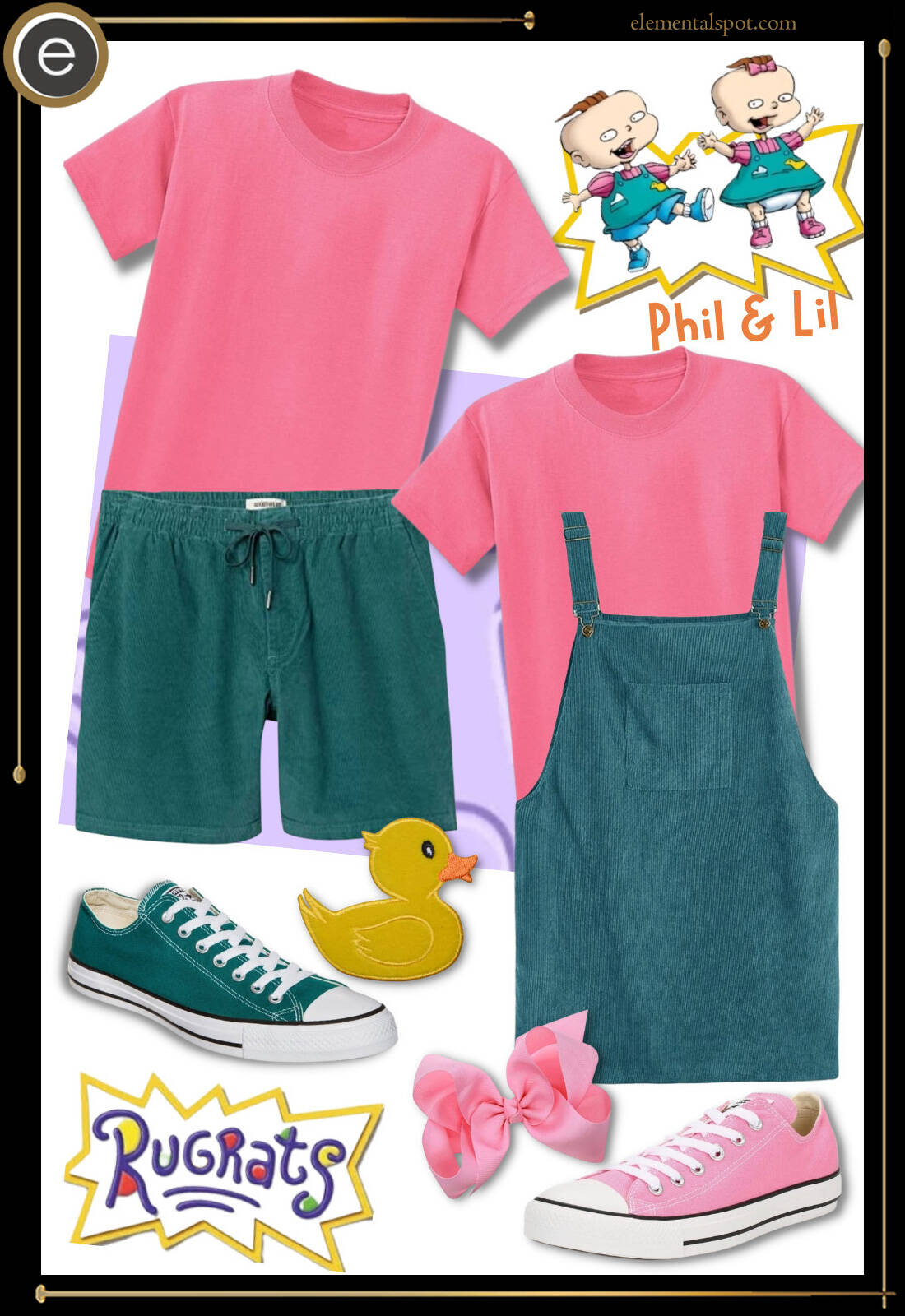 Phil and Lil Deville from Rugrats Costume Guide
Shopping List for Phil and Lil Deville from Rugrats Costume & Outfit
Cause a little trouble
Who doesn't remember Rugrats? It was such an iconic show in the 2000s that it's hard to believe anyone could forget it. From its unique style to its silly and cute characters, Rugrats was an easily likable show. Two of the series' unforgettable characters are Phil and Lil Deville, the twins that often visited the Pickles household to hang out with their friend, Tommy Pickles. Tiny terror has never looked so exciting to dress up as and now it's time to show it off in cosplay fashion! Let's create Phil and Lil Deville Rugrats Costume!
Who are Phil and Lil?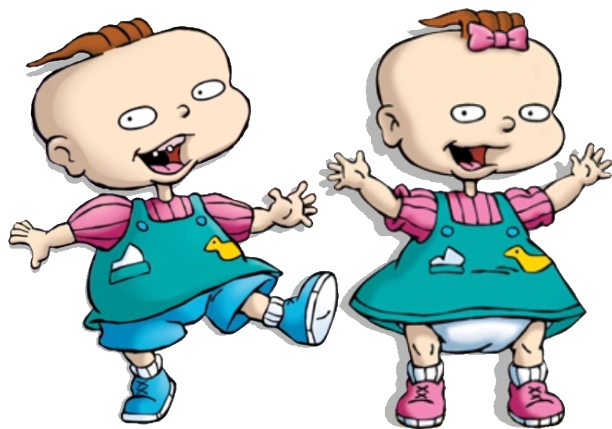 Phil and Lil are the next-door neighbors to Tommy and his family, often coming over whenever their parents are having special events. Phil and Lil have a lot of similarities, such as cooking up mud piles filled with worms and various other bugs. The twins are close with one another despite how often they tend to bicker over the little things. Phil is daring, and bold and often hides moldy objects that he finds in his diaper. His sister Lil shares these qualities as well and has a liking for "pretty" bugs. To say the least, the two of them are very similar and thick as thieves.
Dressing Up Like Rugrats: Like taking candy from a baby
Luckily, babies don't really develop their own style until they've settled into their skin, which usually doesn't take place until they're approaching their teenage years. The Deville twins have a very simple style, that their parents have probably chosen for them due to their being twins and how easy it is to just buy two of the same clothes.
Start with a simple pink, short-sleeved, t-shirt and a pair of green shorts. Throw a green tank top over the pink shirt to give the illusion of a jumper. Of course, if you happen to have an actual green jumper, that also works. Depending on which twin you're dressing up as you'll need to add a nice pink bow if you want to be Lil but you can skip this step if you're going for Phil.
You'll also want to use pink or blue converse for each twin, respectively. Last but not least, regardless of the twin that you choose, make sure you add their adorable little ducky patch onto the green tank top.
A Quirky Show with Lasting Impressions
That's it! Who knew dressing up as babies would be so easy? Arlene Klasky creator and and co-founder of Klasky Csupo was onto something when she made this quirky little baby show. The characters are all so full of personality that they leave a very strong impression on the mind, so your Phil and Lil Deville Rugrats Costume should definitely do the same!
For a wide range of costume ideas and inspiration for various characters, check out our main costume page featuring a diverse collection of costumes for every occasion.
Missing an Outfit Inspo? Submit your idea and we'll make it happen!
Monthly Newsletter
Subscribe and get your Halloween costume ideas from us each year.