Dress Up Like Penny Proud from The Proud Family
If you are looking for a good Penny Proud costume for Halloween or a big cosplay event, here's the winning formula for creating the most exciting outfit of the party! Let's see how to dress up as Penny Proud from The Proud Family.
Costume or Outfit Guide For COSPLAY & HALLOWEEN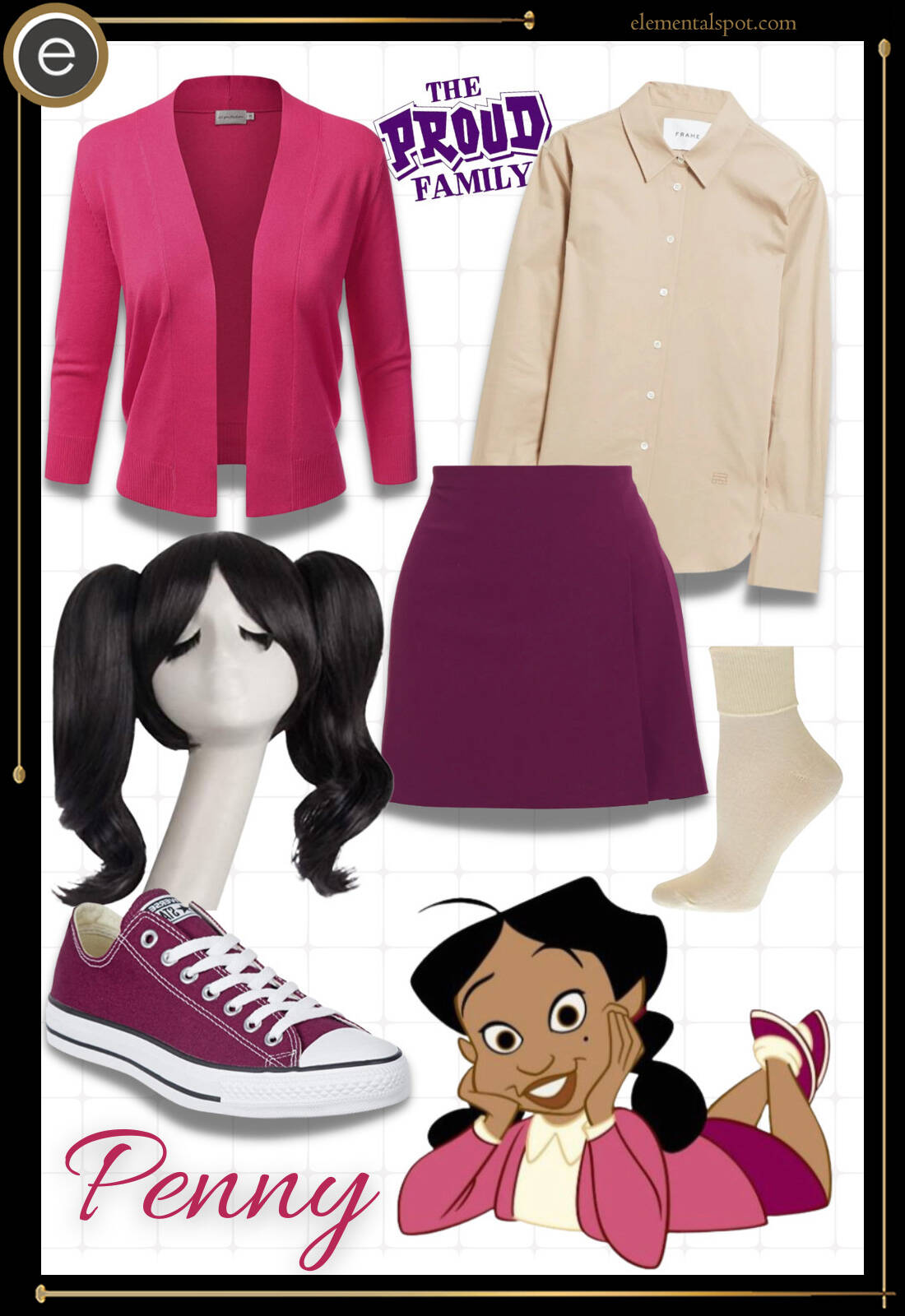 Penny Proud from The Proud Family Costume or Outfit Guide
Shopping List for Penny Proud from The Proud Family Costume & Outfit
Embrace the Proudness!
The Proud Family left a very memorable impression on a lot of families with its very comedic and wonderful messages that were represented in every episode, as well as the characters they always introduced. The main character, Penny Proud, is no exception. A Penny Proud costume is definitely a statement waiting to be made!
The Journey of Penny Proud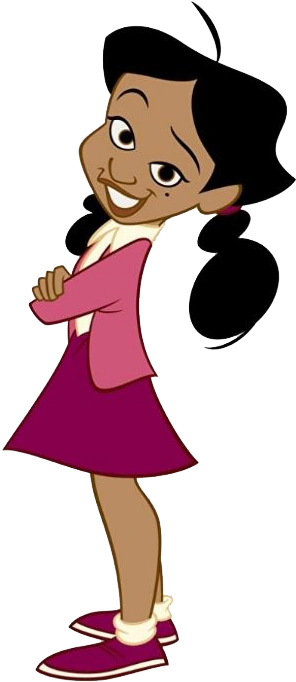 Penny Proud, or as she's officially named Penelope Marie Proud, was born in 1987 to her parents Trudy and Oscar Proud. It's hard to believe that this show took place so long ago looking back on it. As she grew up she'd eventually meet her friends and lifelong partners in crime, Dijoney Jones, Sticky Webb, Zoey Howzer, and LaCienega. Although she didn't always get along with LaCienega, they grow closer together as the series progresses. This crew gets themselves in numerous shenanigans in the process, all whilst teaching and learning lessons themselves.
Recreating Penny's Iconic Outfit
Penny's outfit is just about as iconic as her personality. There are a few characters dressed in pink that come to mind and Penny is definitely one of them. Starting with her cream, long-sleeved button-up shirt with white buttons and a collar. The style of the nineties as we coud see on Will Smith's Prince of Belair is evident in her clothes since they're a little outdated but even in the remake, she seems to keep her signature look.
Pull on a purple skirt and some cream-colored socks to start pulling the outfit together. Her very notable pink cardigan is almost the last item necessary but definitely the one that makes the look pop the most. Then slide on a pair of purple converse and finally, the black wig tied into two ponytails at the sides.
A Tribute to The Proud Family
The credit for both making and remaking the series goes to Bruce W Smith, who had a fantastic style that's really hard to forget. The Proud Family was honestly memorable for its comedy, its lessons, and the art direction that it was set in, which hasn't been successfully replicated to this very day and that says a lot. Penny, herself is hard to forget and in this costume, you'll definitely make her prouder than ever.
Missing an Outfit Inspo? Submit your idea and we'll make it happen!
Monthly Newsletter
Subscribe and get your Halloween costume ideas from us each year.