Dress Up Like Pale Man from Pan's Labyrinth
If you are looking for a good Pale Man costume for Halloween or a big cosplay event, here's the winning formula for creating the most exciting outfit of the party! Let's see how to dress up as Pale Man from Pan's Labyrinth.
Costume Guide For COSPLAY & HALLOWEEN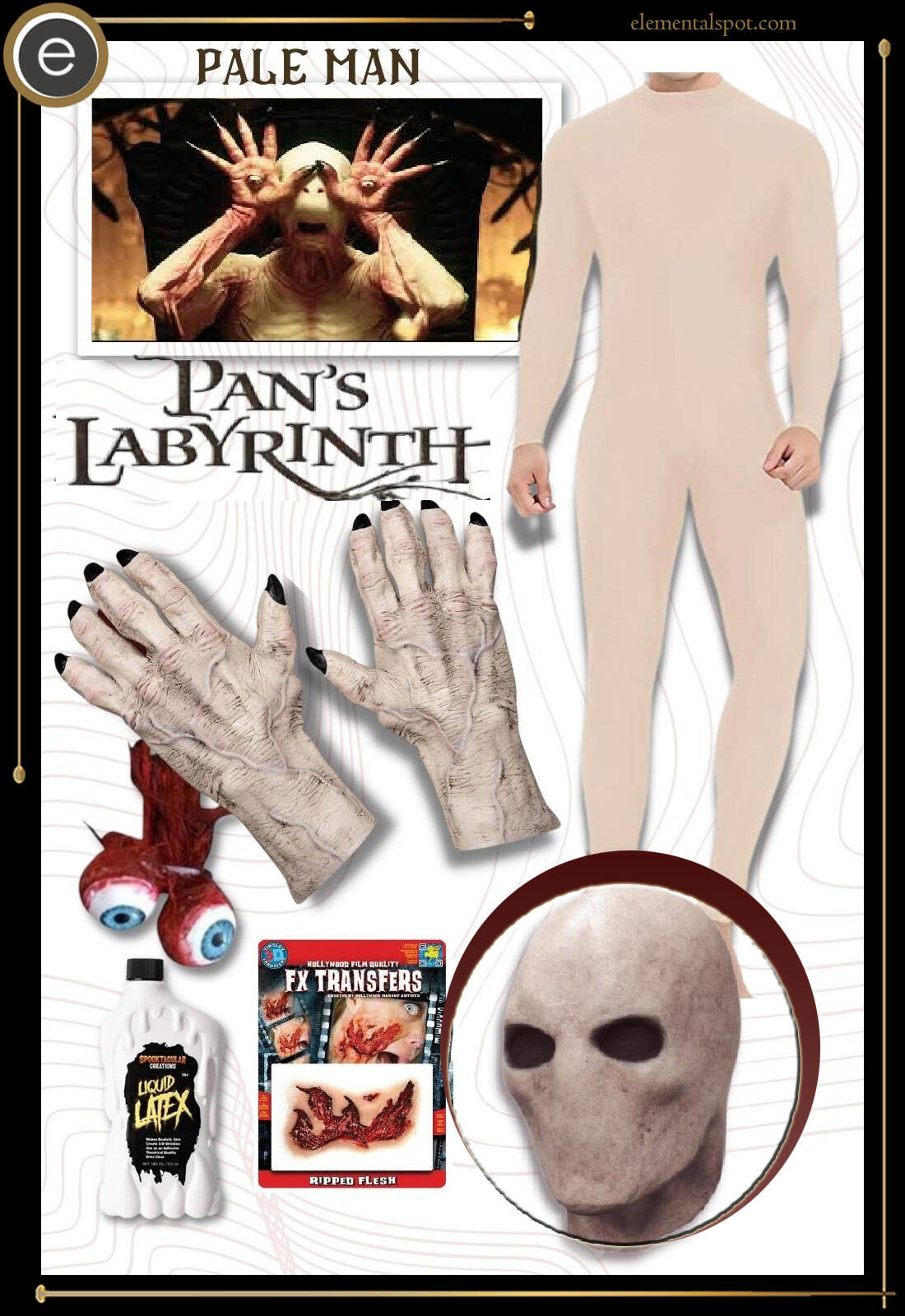 Pale Man from Pan's Labyrinth Costume Guide
Shopping List for Pale Man from Pan's Labyrinth Costume & Outfit
The 2006 Spanish-Mexican dark fantasy film Pan's Labyrinth, also known as El laberinto del fauno, was written, directed, and co-produced by Guillermo del Toro. Ivana Baquero, Sergi Lopez, Maribel Verd, Doug Jones, and Ariadna Gil are the movie's stars. The costumes were designed by Brazilian costume designer Lala Huete.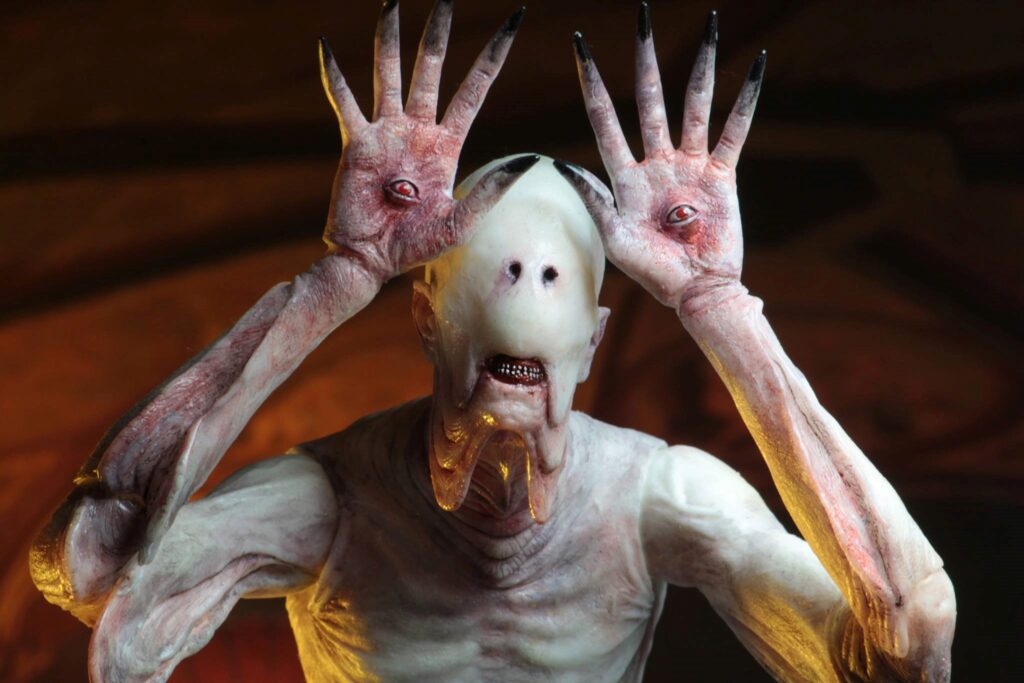 To give its creatures life, the movie uses CGI effects, animatronics, and makeup. Del Toro described the film as a parable that was inspired by fairy tales.
When Del Torro wanted certain intricate creatures, he chose to use practical effects rather than entirely CGI because part of his entry into the film industry was as a special effects makeup artist. The fact that the huge, backward-jointed legs are a genuine component of the Faun costume made him especially pleased of his creation. Most of Pale man's costume is just makeup, except his terrifying eyes. The Pale man's terrifying looks owe much to his pale-skinned humanoid monster figure with eyes in the palms of his hands.
Del Toro examines the capacity of the civilization that produces individuals who not only kill but are wholly immoral since the Pale Man cannot perceive that he is a terrible murderer. The Pale Man, as his name suggests, is absolutely pale because he consumes innocent people's blood. His skin is hanging, indicating that he was previously much bigger. His hands have sharp, blood-stained nails that are long and slender. There are two little holes in his face in place of eyes. His eyes are placed in front of him on a plate, and he takes them out of the plate and places them in his hands in a manner that is almost unreal.
How to create the Pale Man's Costume
To recreate Del Torro's evil antihero you wil need to either resort to a full-face mask and glove claws of the Pale Man or if you are more into makeup prosthetics, you can recreate the look with a video tutorial.
For the costume itself, it would probably be easier to look into a DIY solution. Hre is an example: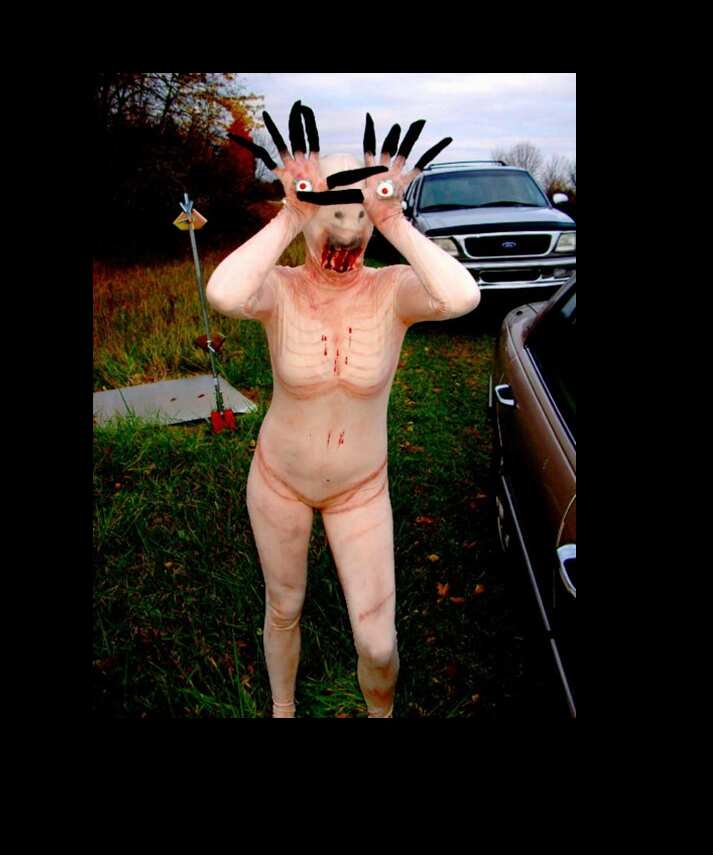 A pair of thick beige tights and an off-white bodysuit combination should be your simplest option. Next, you need a thin paintbrush and some paint in burgundy. Since Del Torro's Pale Man's skin is hanging, you will need to draw the lines that will portray the character's hanging skin. Those should be painted over the entirety of the bodysuit and tights. Use a picture of the Pale Man as a reference for painting the lines to resemble the original. This DIY costume idea might come in handy. Enjoy making your Halloween costume for the Pale Man from Pan's Labyrinth!
Missing an Outfit Inspo? Submit your idea and we'll make it happen!
Monthly Newsletter
Subscribe and get your Halloween costume ideas from us each year.