Dress Up Like Nani from Lilo and Stitch
If you are looking for a good Nani costume for Halloween or a big cosplay event, here's the winning formula for creating the most exciting outfit of the party! Let's see how to dress up as Nani from Lilo and Stitch.
Outfit Guide For COSPLAY & HALLOWEEN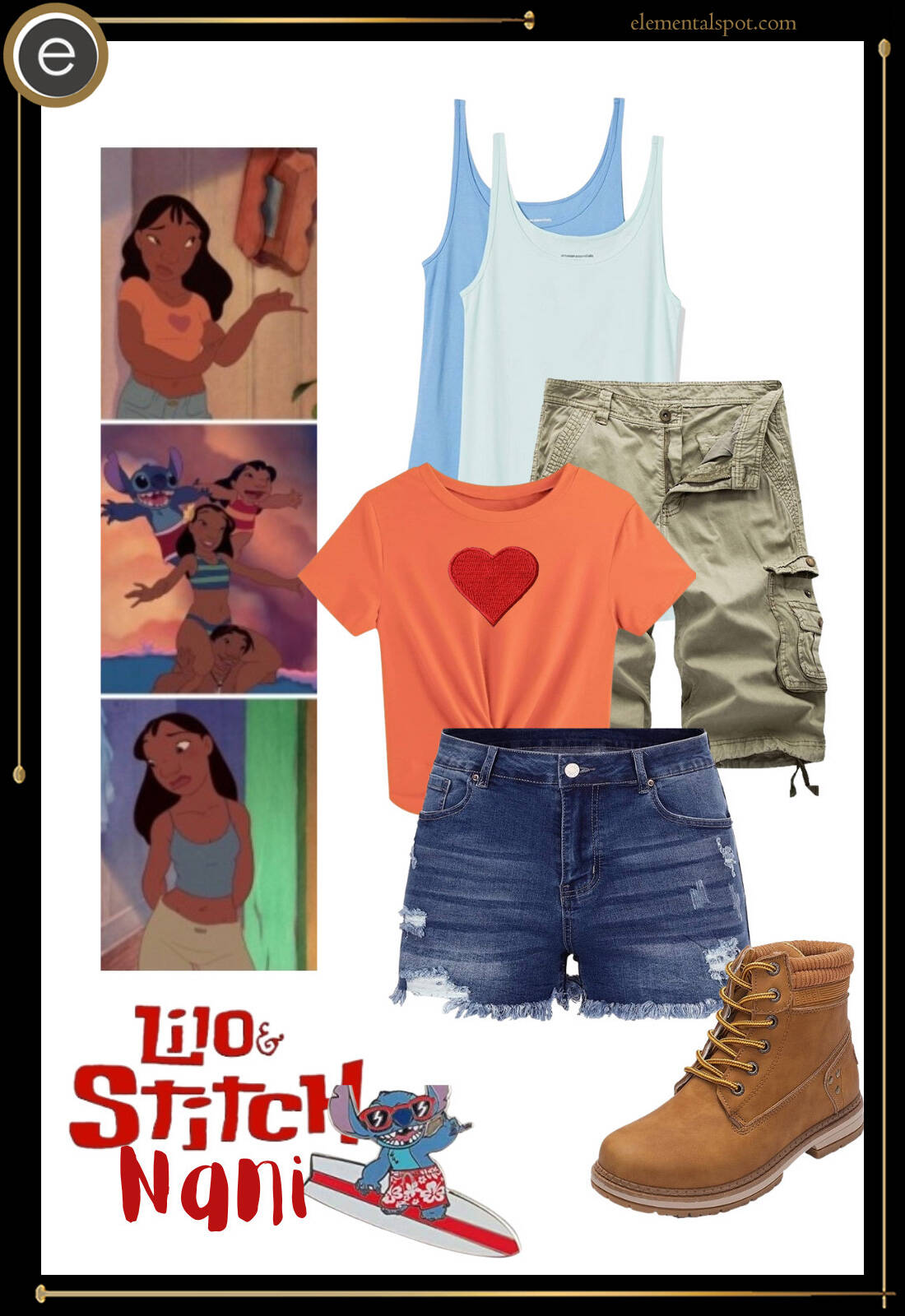 Nani from Lilo and Stitch Outfit Guide
Shopping List for Nani from Lilo and Stitch Costume & Outfit
Nani from Lilo and Stitch is a great character to consider for your next cosplay event or costume party. This DIY guide will help you make a great Nani costume using only a few simple items.
"She did a side-by-side drawing of Mulan next to Nani," Sanders said, referring to Lilo's older sister. "And she pointed out that Mulan is actually missing pieces of her anatomy, if you look at how tall her torso is."

New York Times
Nani is determined to take good care of her little sister and she does a great job at it but she's usually always stressed and busy from having to work to make ends meet and trying to keep Lilo and Stitch from making too much trouble. The two can be quite a handful. Nani can be sarcastic and moody but she is very caring and very protective of her family. She wears no cape but iis a true hero in the film for remembering the importance of sisterhood and family. 
How to achieve the look of the bronze, Hawaiian teenage hero, Nani?
You can easily create a great Nani costume for your next cosplay event or costume party.
You'll want to start with a great spray tan to get that bronze Hawaiian look and a dark wig if you don't already have the hair color of the character.
Then just add a pinkish colored cropped top with a heart applique added to it, a pair of modest length cut off denim shorts, a pair of crew socks, and some brown hiking boots. Or choose a blue tank top and khaki cargo Bermuda shorts to wear with the boots and you've recreated the strong and beautiful Nani from Lilo and Stitch.
Missing an Outfit Inspo? Submit your idea and we'll make it happen!
Monthly Newsletter
Subscribe and get your Halloween costume ideas from us each year.