Dress Up Like Nancy Downs from The Craft
If you are looking for a good Nancy Downs costume for Halloween or a big cosplay event, here's the winning formula for creating the most exciting outfit of the party! Let's see how to dress up as Nancy Downs from The Craft.
Costume or Outfit Guide For COSPLAY & HALLOWEEN
Nancy Downs from The Craft Costume or Outfit Guide
Shopping List for Nancy Downs from The Craft Costume & Outfit
There has always been a fascination with the world of witchcraft, particularly when it comes to portraying it in teen movies. With the 90's giving us the cult classic, The Craft (1996), everyone wanted to be part of a coven. So this year for Halloween, make that a reality and dress-up in a Nancy Downs costume, to portray the power hungry, unhinged wiccan.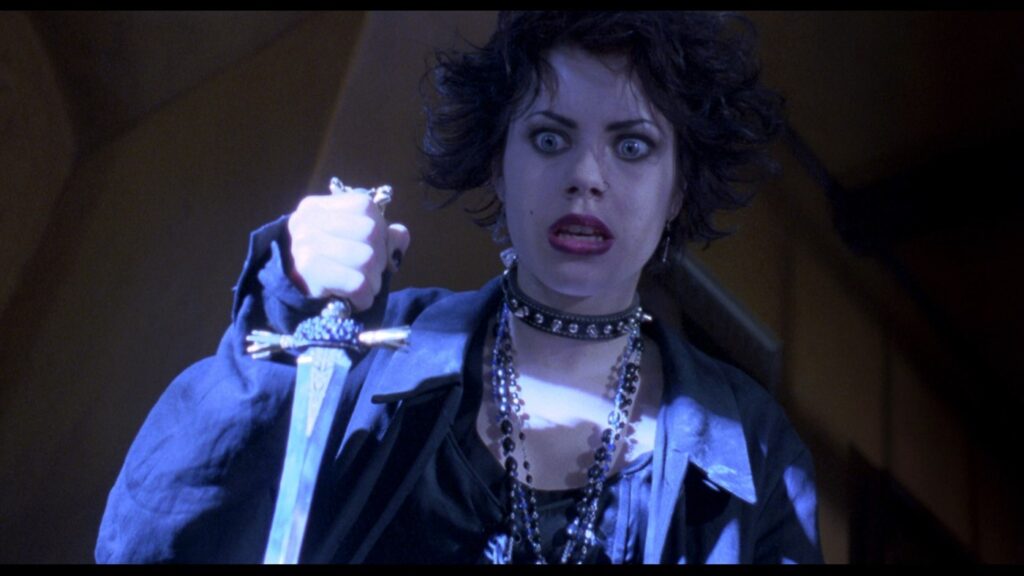 The 1996 American supernatural horror, set in Los Angeles, tells the story of Sarah Bailey's arrival at her new Catholic prep school where she connects with a trio of witchcraft practicing teens. With the coven outcast by their fellow students the girls use their spells and curses for personal gain and against those who wronged them, with some serious negative consequences.
Nancy Downs, played by Fairuza Balk starts out as just one of the four coven members, but as the drama unfolds it turns out she is the movie's main antagonist. Living with her drunk mother and abusive step-father she uses witchcraft to improve her life. However her need for more power forces her to invoke the spirit of the godlike deity Manon, making her an unstable and dangerously powerful witch.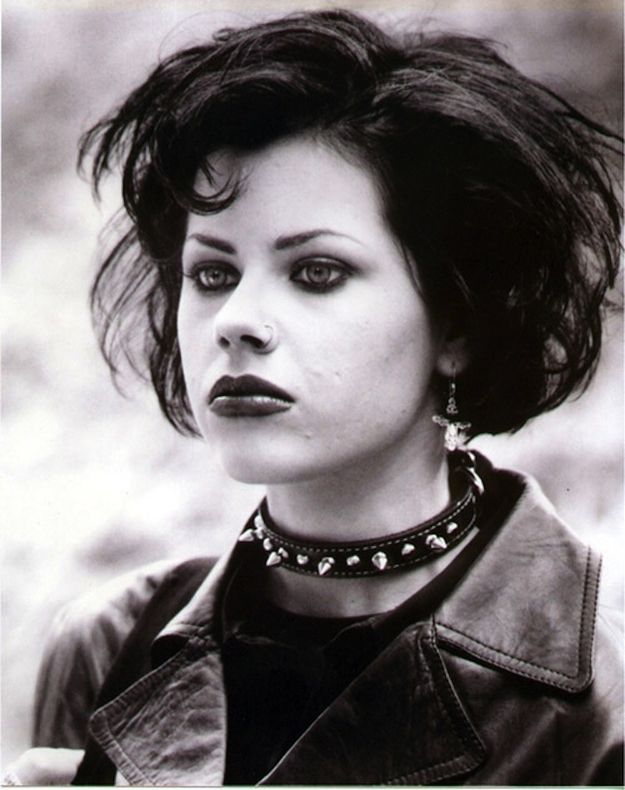 Getting the Nancy Downs Look
Costume designer Deborah Everton (who also was costume designer for Spy Kids)created the wardrobe for the coven, one of the elements that has ensured the movie gained the cult status that it did. On the movie's 20th anniversary she discussed with Dazed, here, how she put those looks together.
Remembered for her gothic appearance and PVC coat this would be the best place to start your own Nancy Downs costume. Look for a coat that falls below your knee, has a button-up or stud closure and is in a PVC or leather material to give it that shine.
Pair the coat with a black dress adding in some black sheer tights and heeled chunky lace-up ankle boots, before going onto the hair and make-up styling.
Nancy Downs Hair and Make-up
Nancy has two distinct styles that she wears her short black hair in during the movie including the curly, unruly style we are going to recreate for this look. The easiest way to replicate her hair would be with a short black wig. Buy one with thick hair that you can put large curls through, using your hands to rough it up a bit so it is sticking out and not sitting too neatly.
Nancy's make-up look can be achieved simply by following the youtube tutorial above by Sydney Nicole.
Once you have your base layers complete in a shade lighter than your natural skin tone, the youtube tutorial will talk you through some basic contouring to recreate Nancy's look, starting with her thin nineties eyebrows. As well as creating a dark smokey eye with plenty of black eyeshadow and eyeliner, you will want to add some fake eyelashes and her beauty spot just to the side of her lip. Finishing the make-up look with a coating of deep red lipstick.
Nancy's Necklaces
To finish your overall look you will need to add Nancy's jewelry starting with a pair of silver cross earrings and her silver spiked collar around her neck. Add a couple of long chains with cross pendants that will sit at chest height and your Nancy Downs costume is complete. Just remember to play up her desire for power and that little edge of craziness to give everyone a good fright.
Missing an Outfit Inspo? Submit your idea and we'll make it happen!
Monthly Newsletter
Subscribe and get your Halloween costume ideas from us each year.