Dress Up Like Miss Trunchbull from Matilda
If you are looking for a good Miss Trunchbull costume for Halloween or a big cosplay event, here's the winning formula for creating the most exciting outfit of the party! Let's see how to dress up as Miss Trunchbull from Matilda.
Costume Guide For COSPLAY & HALLOWEEN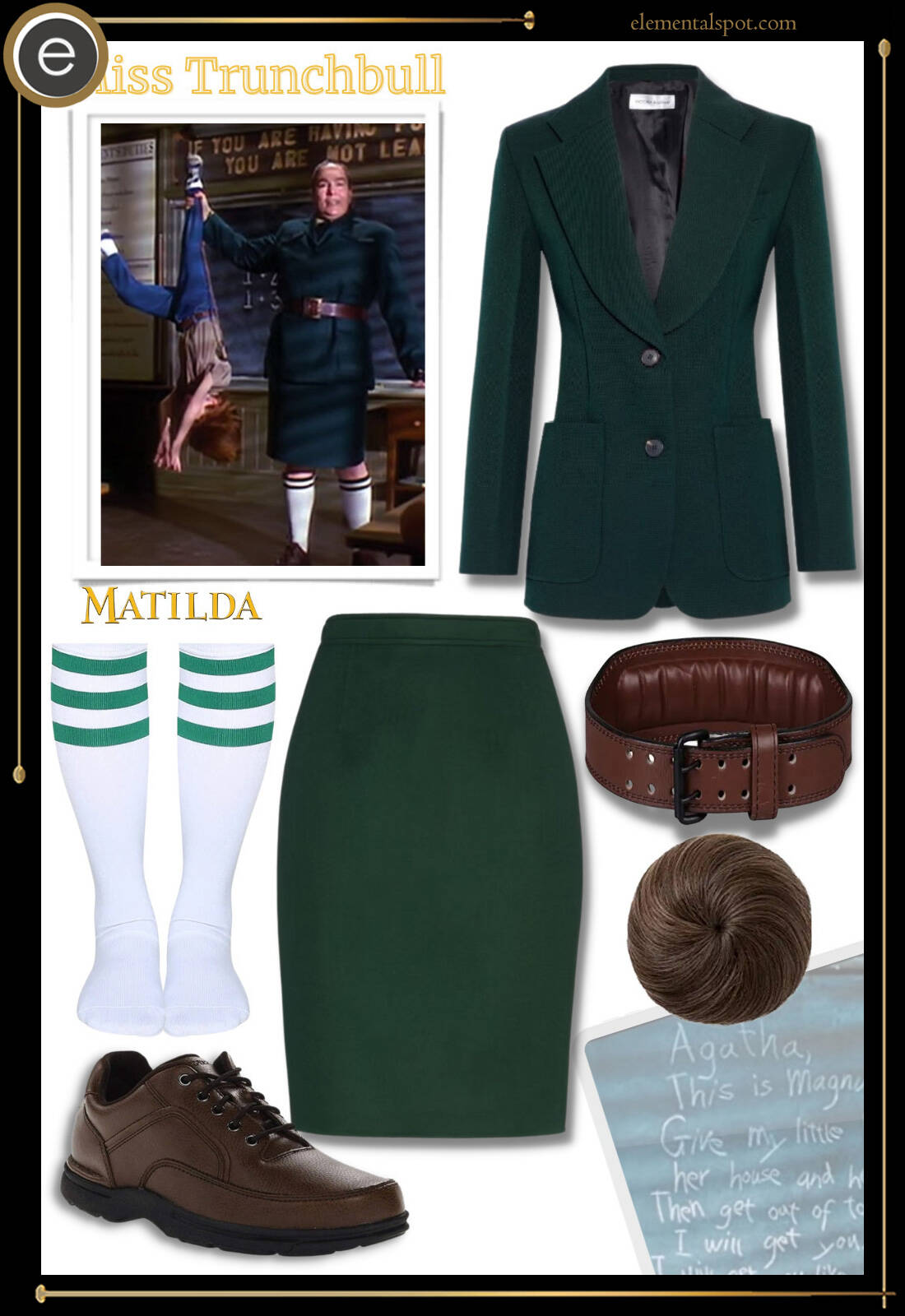 Miss Trunchbull from Matilda Costume Guide
Shopping List for Miss Trunchbull from Matilda Costume & Outfit
Dress up like Miss Trunchbull! 
This character traumatized an entire generation of children. Miss Trunchbull, the mean principal from Matilda, is easily recognizable by her strict bun and belted outfit. It's pretty easy to replicate her look for a perfect Miss Trunchbull costume!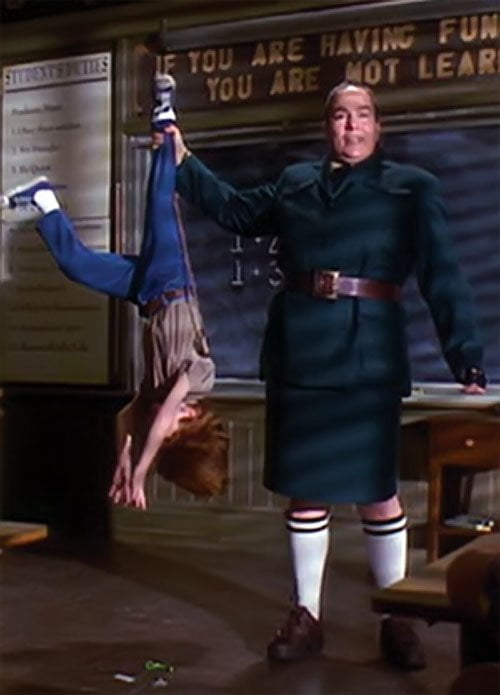 Who is Miss Trunchbull?
Known as the "torture teacher" and "psychopathic teacher", Agatha Trunchbull is the fictional headmistress of Crunchem Hall Primary School in Matilda (1996).
Trunchbull was a very cruel, abusive teacher who tormented the students at her primary school, often using a crop to scare them. Besides her cruelty, she was known to be extremely superstitious, and had a deep fear of black cats. She is later fired from her position because of her abusive behavior.
Roald Dahl was inspired by a scene from his childhood to create the character. He based her on a local sweet-shop owner, a "mean and loathsome" old woman named Mrs Pratchett. 
Miss Trunchbull costume and accessories 
To turn into this hated character, you will need a long green skirt and matching green blazer, as well as some tall white socks. Put on a pair of brown shoes, and accessorize the look with a brown leather weight lifting belt. Finally, put your hair up in a strict bun, replicating Miss Trunchbull's signature hairstyle.
If you want to make your costume look as realistic as possible, it is possible to do so using makeup! First, you'll have to put on a layer of foundation and some setting powder. Go for the foundation color that best fits your skin color. Then, use a brown eyeliner to lightly go over the wrinkles and lines on your skin, making them stand out. Blend it a little so it looks more natural. Using a black brow pen, gently draw on miss Trunchbull's iconic unibrow, making sure to keep it looking natural. Using some liquid latex, create a few moles, paint them with makeup, and attach them to your face, preferably on the side of the nose or on the chin.
If you have short hair, it's better to put on a bald cap and slip on a wig with long dark hair, that you will then style up in a strict bun. Once that's done, you'll be terrorizing the children on the block in no time with this realistic Miss Trunchbull costume! 
Explore a wide range of captivating costume ideas and inspiration on our main costume page , where you'll find endless possibilities to bring your favorite characters to life
Missing an Outfit Inspo? Submit your idea and we'll make it happen!
Monthly Newsletter
Subscribe and get your Halloween costume ideas from us each year.