Dress Up Like Midas from Fortnite
If you are looking for a good Midas costume for Halloween or a big cosplay event, here's the winning formula for creating the most exciting outfit of the party! Let's see how to dress up as Midas from Fortnite.
Costume or Outfit Guide For COSPLAY & HALLOWEEN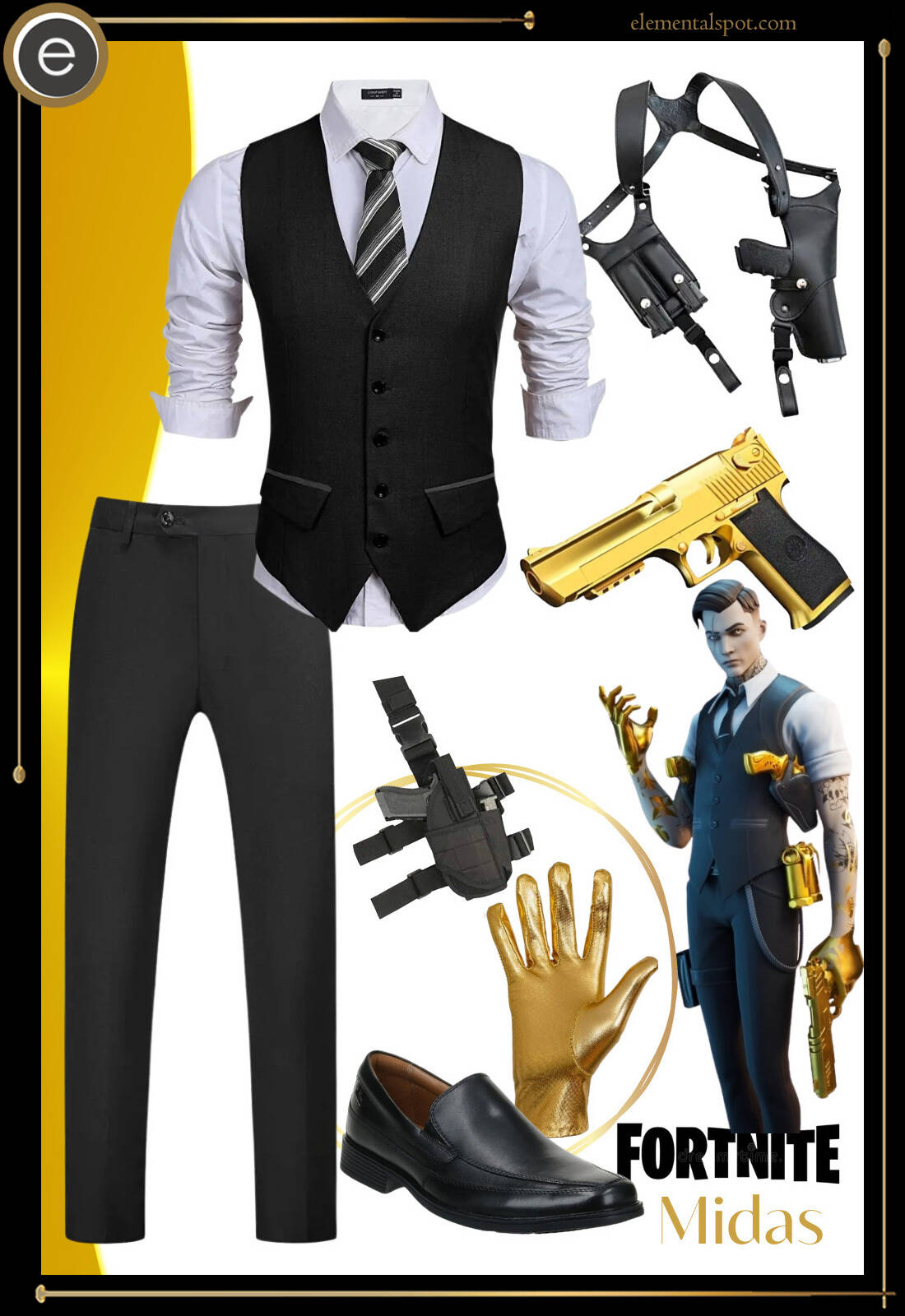 Midas from Fortnite Costume or Outfit Guide
Shopping List for Midas from Fortnite Costume & Outfit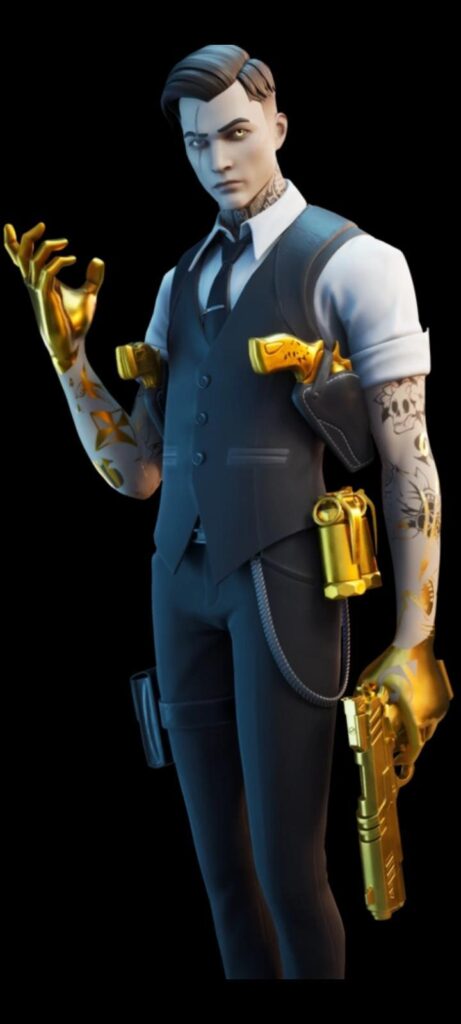 If you are considering dressing as Midas from Fortnite for your next costume party or cosplay event this guide will help you achieve a great classy look that is sure to impress. 
Midas is a major character/outfit skin that was introduced in Chapter 2, Season 2 of the video game, Fortnite, by Epic Games. He is portrayed as a spy boss who has been cursed with the "Midas touch" much like the Greek God, Midas, who turned anything he touched to gold. 
While his look has a few variations, the basics are much the same. What gives Midas the clean, chic look is not as much the clothing he is wearing but more of the way that clothing fits his body perfectly.
Well tailored items that fit properly give any outfit a much nicer look and that is evident even in the virtual gaming world. 
How to make the Midas from Fortnite Costume
If you want to dress the part of Midas from Fortnite you're going to need a pair of slim fit black pants and matching vest, a white button down shirt rolled up to above your elbow and a pair of black oxford shoes.
You'll need to apply some temporary tattoos and use stage wax and makeup to create a scar on your face.
You will really nail the look if you add one yellow contact and one white contact to your eyes.
Add a shoulder holster with fake gold colored handguns and you've almost completed your look.
The final touch, the golden touch, a tight fitting metallic gold glove or if you prefer you can paint your skin with a gold body paint.
And there you have it. You've transformed yourself into Midas from Fortnite for your costume party or event. Enjoy!

Missing an Outfit Inspo? Submit your idea and we'll make it happen!
Monthly Newsletter
Subscribe and get your Halloween costume ideas from us each year.