If you are looking for a good Megamind costume for Halloween or a big cosplay event, here's the winning formula for creating the most exciting outfit of the party! Let's see how to dress up as Megamind from .
Costume Guide For COSPLAY & HALLOWEEN
Megamind from Costume Guide
Shopping List for Megamind from Costume & Outfit
In 2010 DreamWorks released its computer animated film, Megamind. Directed by Tom McGrath with Will Farrell doing the voice for the super villan, Megamind, the story of this evil genius is brought to life. From defeating his lifelong enemy to creating a new enemy out of boredom and being faced with the unlikely task of becoming a true hero, the bright blue Megamind is always a sight to behold.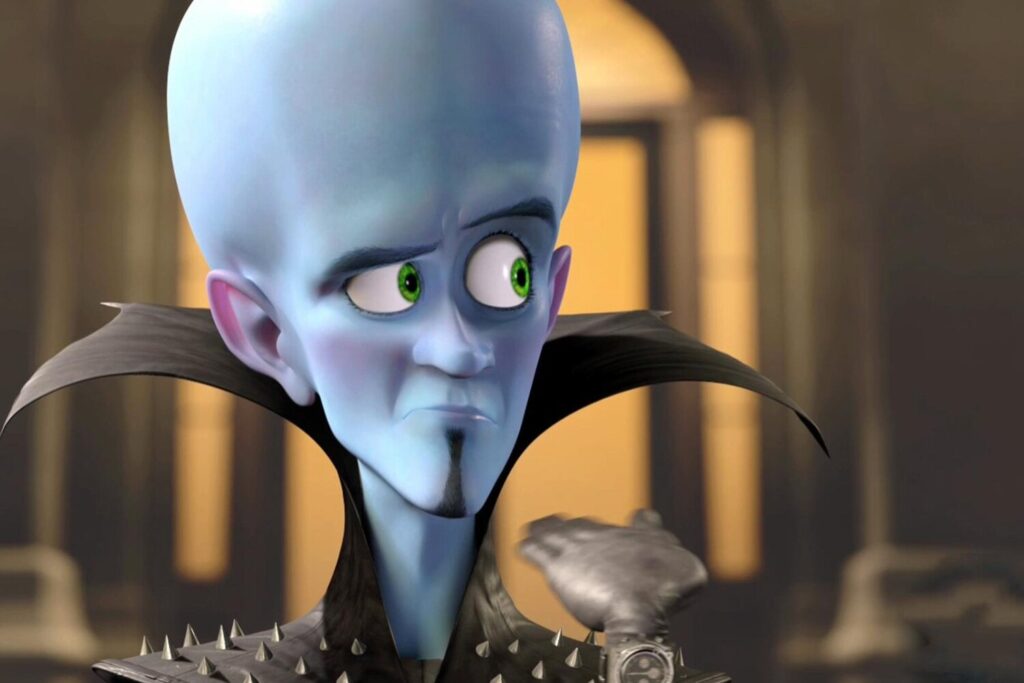 Pulitzer Prize winner, Roger Ebert, film critic for the Chicago Sun-Times from 1967 until his death in 2013, described Megamind as "Superman with a great big blue head" and that certainly is a fitting description as Megamind's large blue head dominates his appearance. His attire varies drastically from the classic, more traditional, superhero look of Superman in his red satiny cape. Megamind is clad in blue and black leather and spikes and his likeness being made in part to resemble heavy metal icon, Alice Cooper,is apparent. His edgy look creates the perfect image for this part superhero, part evil villan, Megamind. 
Megamind CFX worked with a professional tailor early in production to learn more about clothing design, tailoring, fitting, and other cloth properties so the simulated garments could more accurately mimic real life. Megamind CFX artists sewed their own capes and wore them while doing serious research and development such as flying on rope swings, zip lines, and indoor skydiving.

IMDb
How to create the Megamind costume
To achieve the heavy metal, super villan or superhero look of Megamind you'll need to :
Have a blue tight fitting bodysuit, black combat boots, black cape and black studded belt.
Add some extra spikes to the cape for effect.
And for the head you can pick up a fitted cap made to look like a bald head and paint it with blue face and body paint or you can opt for a ready made Megamind mask.
Follow these tips and you will be ready to make your grand Megamind entrance with a look that's sure to please
Missing an Outfit Inspo? Submit your idea and we'll make it happen!
Monthly Newsletter
Subscribe and get your Halloween costume ideas from us each year.