Dress Up Like Maude Lebowski from The Big Lebowski
If you are looking for a good Maude Lebowski (green) costume for Halloween or a big cosplay event, here's the winning formula for creating the most exciting outfit of the party! Let's see how to dress up as Maude Lebowski (green) from The Big Lebowski.
Costume Guide For COSPLAY & HALLOWEEN
Maude Lebowski (green) from The Big Lebowski Costume Guide
Shopping List for Maude Lebowski (green) from The Big Lebowski Costume & Outfit
The 1998 cult classic crime comedy, The Big Lebowski, has plenty of characters who would make the perfect inspiration for your next dress-up or cosplay event, including protagonist Jeff "The Dude" Lebowski. But instead why not go for leading lady and artist Maude Lebowski, played by Julianne Moore.
Use the elegant and innovative costume designs of Mary Zophres as your muse, to create your very own Maude Lebowski costume.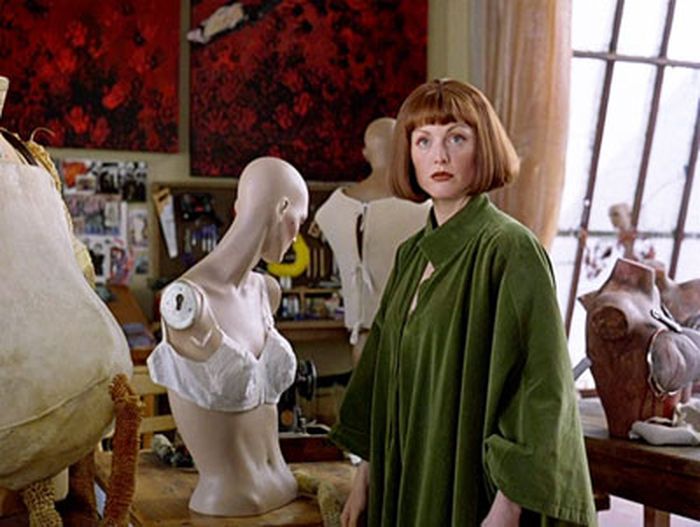 When we first meet Maude Lebowski in the Coen Brothers movie, she is an avant-garde, provocative and feminist artist, and the daughter of Jeffrey Lebowski. Intelligent with a good degree of business knowledge Maude and The Dude cross paths after he is mistaken for her father, his rug is damaged and he takes one of Maudes as compensation. Wanting her rug back and taking her thugs to ensure she gets it, leads eventually to the two main characters properly meeting and becoming entangled in a kidnap and embezzlement plot.
The Golden Viking Maude
Shopping List Maude Lebowski (gold)
In The Big Lebowski Maude has two distinctive looks, one of which is a Golden viking bowling ball themed costume from one of The Dudes dreams. If you would like to recreate this Maude Lebowksi costume it will be as easy as looking online and searching for the gold viking outfit. When you buy it, the outfit will come with the dress and viking hat with attached pigtails, meaning all you would have to add is the gold gladiator sandals and gold trident to complete the look.  
Getting the Maude Lebowski Look
If you would rather go with the first of her distinctive movie looks for your Maude Lebowski costume, then you will need to start by getting yourself an emerald green robe.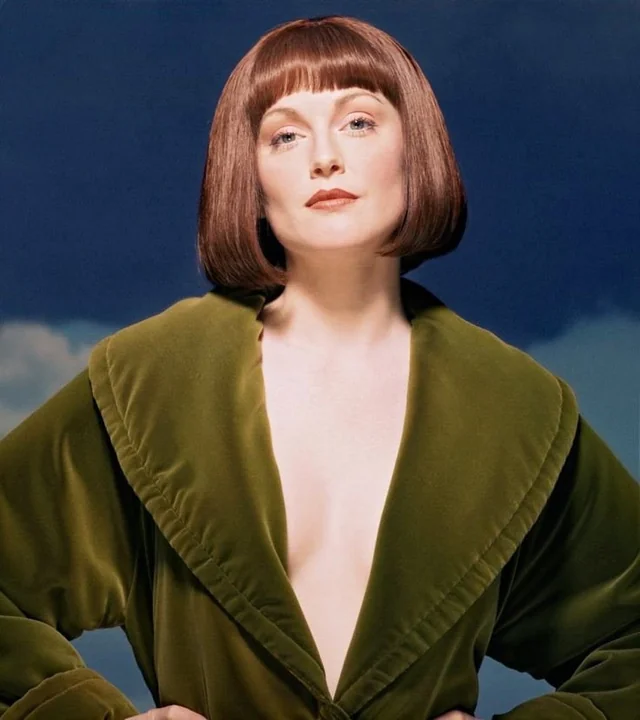 The costume doesn't require anything underneath the robe; so you are looking for a long sleeved robe with a tie belt around the waist in an emerald green velvet that gives you a bit of coverage. Pairing your robe with some black knee high, heeled boots to finish the look.  
Style Maude's green robe with a simple make-up look. Use light colored foundation and powders to create a flawless complexion with just the use of gold and light brown eyeshadows on the eyes, as well as some black mascara, to keep the look gentle and as if you have no make-up on at all. Then finish with a slick of red lipstick. 
There is only one more piece to add to your Maude Lebowski costume to replicate her green robed outfit and that is a red wig. Go for one that is bobbed to your chin and has full bangs, styling it with a subtle curve in towards the face. Now that all the pieces have come together your effortless look is complete and you can go out in your Maude Lebowski costume, just watch out for The Dude, because where he goes trouble follows.
Monthly Newsletter
Subscribe and get your Halloween costume ideas from us each year.