Dress Up Like Leon The Professional
If you are looking for a good Leon The Professional costume for Halloween or a big cosplay event, here's the winning formula for creating the most exciting outfit of the party! Let's see how to dress up as Leon The Professional from Leon The Professional.
Costume Guide For COSPLAY & HALLOWEEN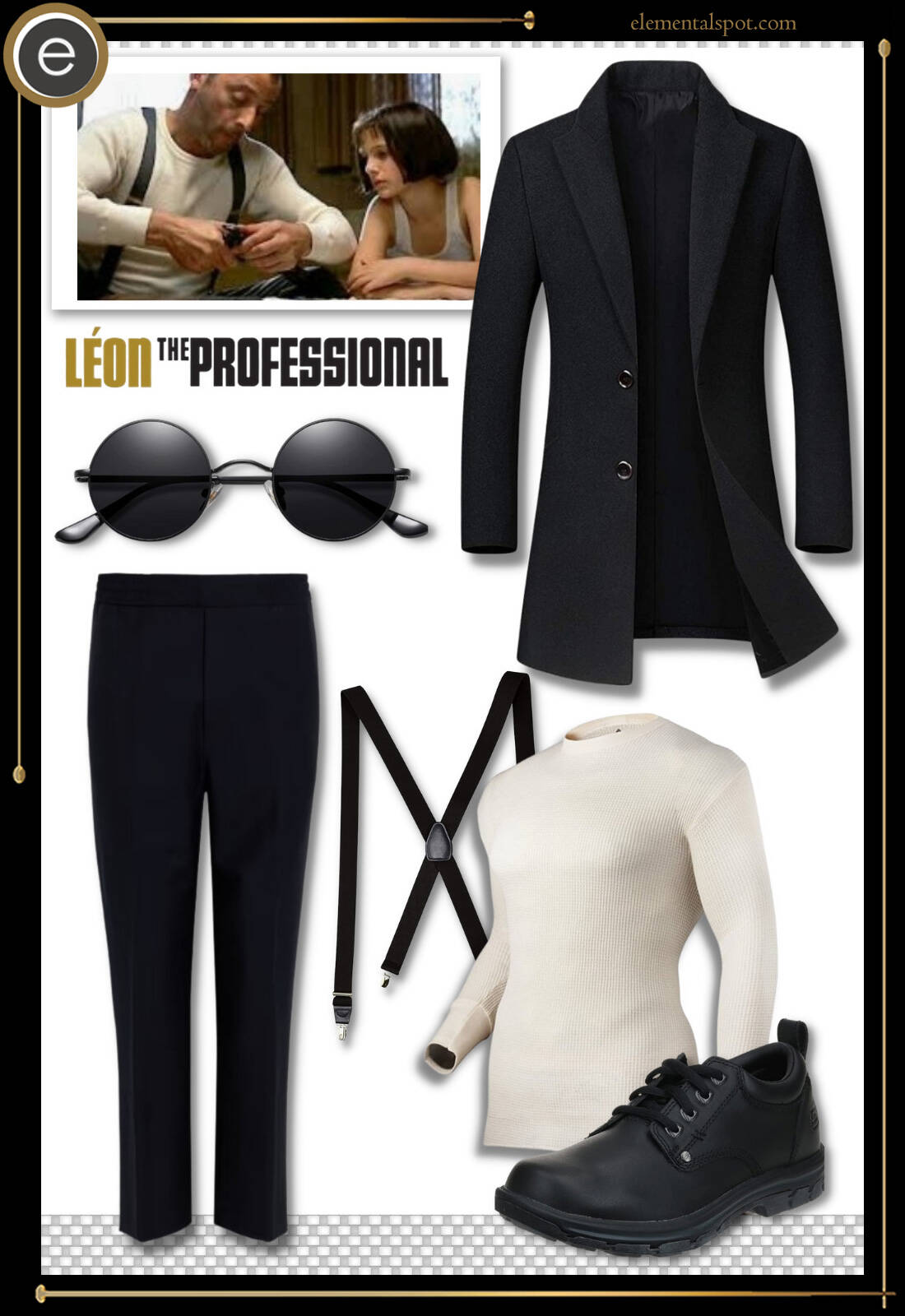 Leon The Professional from Leon The Professional Costume Guide
Shopping List for Leon The Professional from Leon The Professional Costume & Outfit
This lonely hitman with a big heart is one of the most complex film characters ever created… and he's pretty stylish too! Leon the Professional is a great costume idea for anyone looking for an iconic and original costume.
Who is Leon the Professional?
Leon, played by actor Jean Reno, is a lonely and taciturn hitman living in New. He lives alone and has no friends, except for his green plant which he takes good care of. He exercises regularly, drinks a lot of milk and likes musicals from the golden age of Hollywood. He is illiterate and has very little education.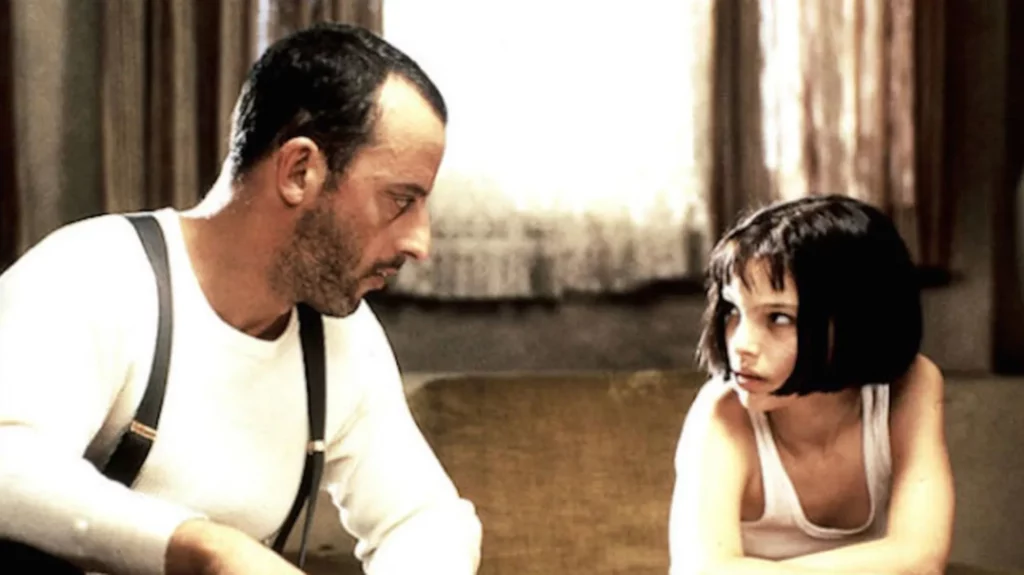 He doesn't like to talk about his past, but he finally confides in Mathilda: when he lived in Italy, until he was nineteen, he was in love with a girl from a "respectable" family, while his own was not so respectable. His girlfriend's father was against this relationship, but she joined Leon in secret.
The father killed his daughter but only spent two days in prison, the police having considered it an accident. Leon took his revenge by shooting the father with a sniper rifle and left that same night for the United States to join his father. Since then, Leon has not left New York nor had a new girlfriend.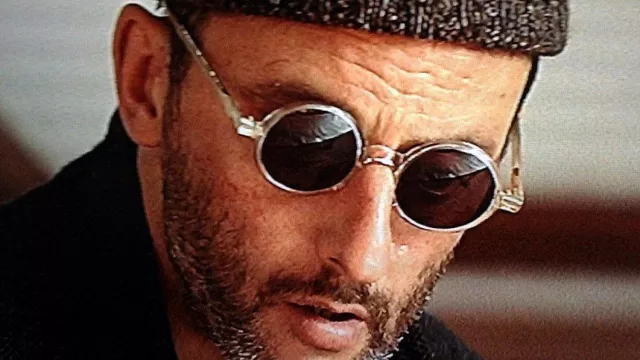 Costume designer Magali Guidasci crafted the iconic hitman's look. Leon's famous sunglasses, on the other hand, were an idea from the film's director, Luc Besson:
Leon the Professional costume and accessories 
To become this iconic hitman, you will need to put on a white thermal top and slip into some black pants. Add on some black suspenders and a pair of black shoes. Finally, the most important part of the costume are the round black sunglasses that have become an integral part of the character. If you're looking to add more details, you can put on a black beanie, and carry around a green plant. By following our suggestions, you're sure to nail this Leon the Professional costume!
Iconic Assassin Couples: Mathilda and Leon, Mr. and Mrs.
Smith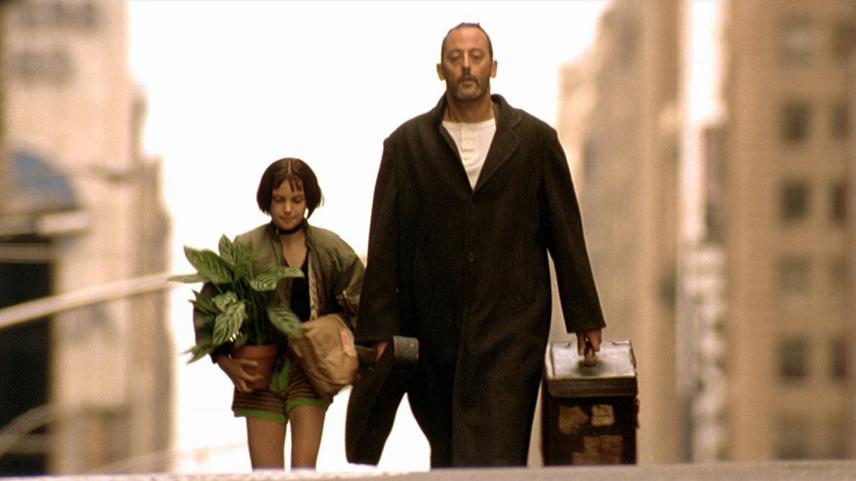 Mathilda and Leon The Professional make for an intriguing choice for couple costumes. If you're looking for another legendary assassin pairing, Mr. and Mrs. Smith costumes provide an excellent opportunity to channel thrilling characters with style and flair. Unleash your inner assassins and create a dynamic duo ensemble that will leave a lasting impression. Explore our detailed shopping lists and tutorials to bring these iconic couples' costumes to life.
Missing an Outfit Inspo? Submit your idea and we'll make it happen!
Monthly Newsletter
Subscribe and get your Halloween costume ideas from us each year.