Dress Up Like Johnny Blaze from Ghost Rider
If you are looking for a good Johnny Blaze costume for Halloween or a big cosplay event, here's the winning formula for creating the most exciting outfit of the party! Let's see how to dress up as Johnny Blaze from Ghost Rider.
Costume Guide For COSPLAY & HALLOWEEN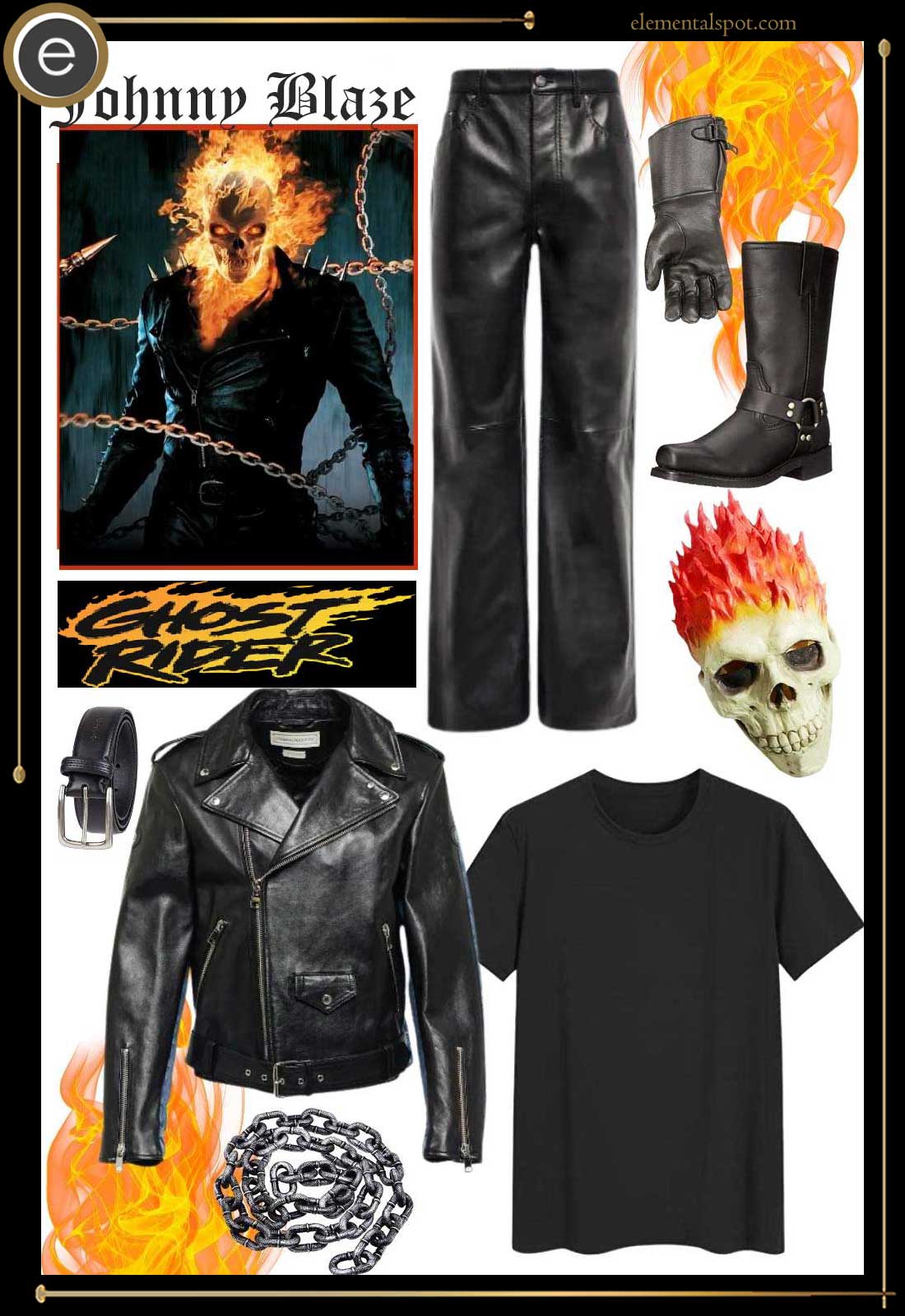 Johnny Blaze from Ghost Rider Costume Guide
Shopping List for Johnny Blaze from Ghost Rider Costume & Outfit
What's a king to a god? Asgard needs you and this costume does too. We all knew Thor to look slightly different before with a healthier mindset but chances are that if you're planning to put this outfit together, you're more than aware of how it came to be.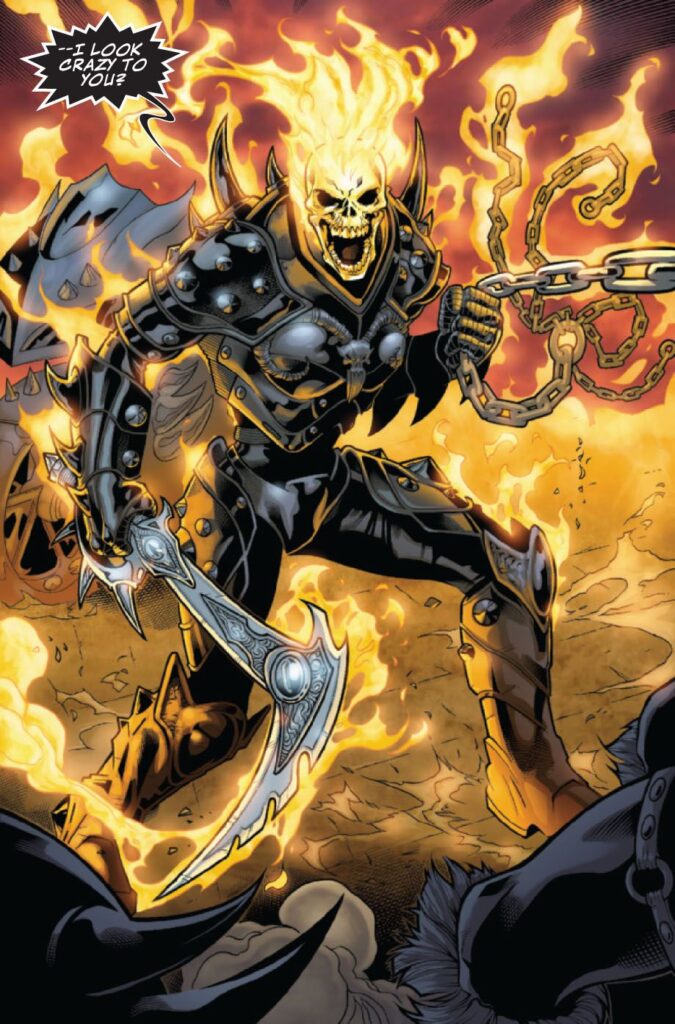 Let's first look at the origins before we move on to the ghost rider's costume
The Ghost Rider we know and love actually came to be by pretty odd circumstances due to the bloodline he was born into. Said bloodline had been cursed due to the bickering of two demons long, long ago. A special medallion that they fought over had transformed the firstborns of those in this bloodline into Spirits of Vengence and/or manifesting their powers.
Johnny Blaze was born to Barton Blaze and Naomi Kale, their firstborn, who would later suffer after losing both of his parents. Still oblivious to his fate, Johnny grew up ignorant of what awaited him in the future as he became a stuntman to follow in the footsteps of his foster father, Crash, and his wife, Mona. However, a tragic incident claimed Mona's life, and on her deathbed, behind her husband's back, she made Johnny swear to quit stunt riding, to which he agreed. Crash, who became upset with Johnny for quitting his talents for being a stuntman, began to show signs of illness. This led to Johnny turning to desperate means, the occult, in order to save his foster father.
Johnny summoned a demon, Mephisto, who was more than aware of who Johnny was because Mephisto was one of the two demons that played a part in Johnny's cursed bloodline, to begin with. Johnny made a deal with Mephisto to save his foster father, promising to serve the demon and spend eternity in hell, Crash was cured of his illness but would later die due to a stunt he had performed. Devasted, Johnny transformed into Ghost Rider for the first time, coming to terms with his new powers.



Of course, not only the clothes are important for a cosplay look, but also how you wear them. Now that you know what character you're going to play, it's time to make the costume.
Let's create Johnny Blaze Outfit
So how do you come close to this hellraiser? Well, it's actually relatively simple.
Ghost Rider wears black leather pants, a black tee, and a black leather jacket over top of it all. It's safe to say that his favorite color may or may not be a little obvious at this point.
Add some black leather gloves, boots, and a black leather belt and you've already completed his outfit.
All that's left is to add the thrilling accessories of his flaming skull mask and a few chains where you have creative freedom to place yourself.
That's it! Simple, isn't it? Marvel's design for this character is simple and badass, just the way he needed to be. So get out there and raise some hell in this costume!
Missing an Outfit Inspo? Submit your idea and we'll make it happen!
Monthly Newsletter
Subscribe and get your Halloween costume ideas from us each year.