Dress Up Like Greendale Human Being
If you are looking for a good Greendale Human Being costume for Halloween or a big cosplay event, here's the winning formula for creating the most exciting outfit of the party! Let's see how to dress up as Greendale Human Being from .
Costume Guide For COSPLAY & HALLOWEEN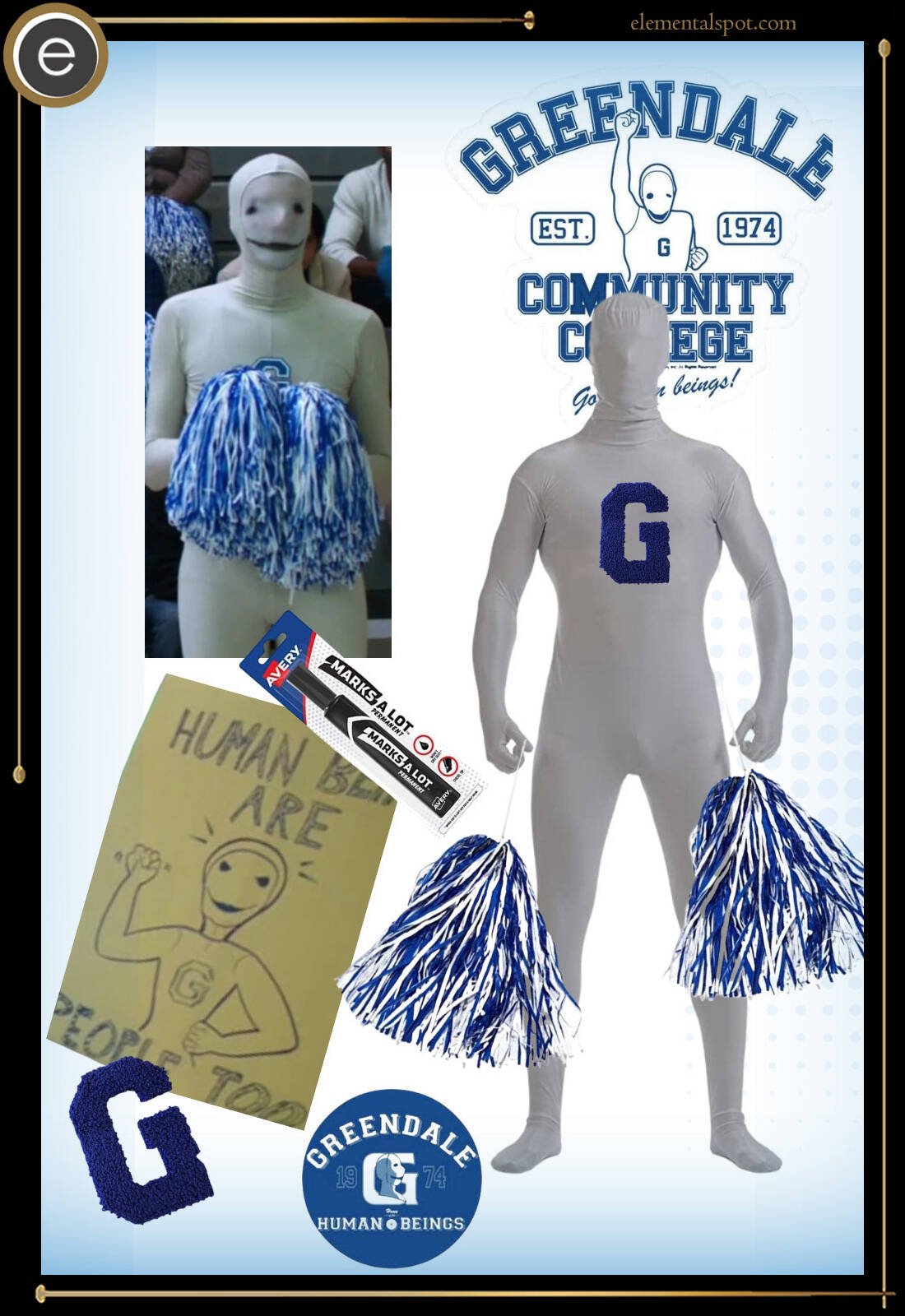 Greendale Human Being from Costume Guide
Shopping List for Greendale Human Being from Costume & Outfit
A statement character that will have people wondering and talking is the Greendale Human Being. It's the best costume choice for cosplay and costume parties. This DIY costume guide will tell you all you need to know to recreate this look.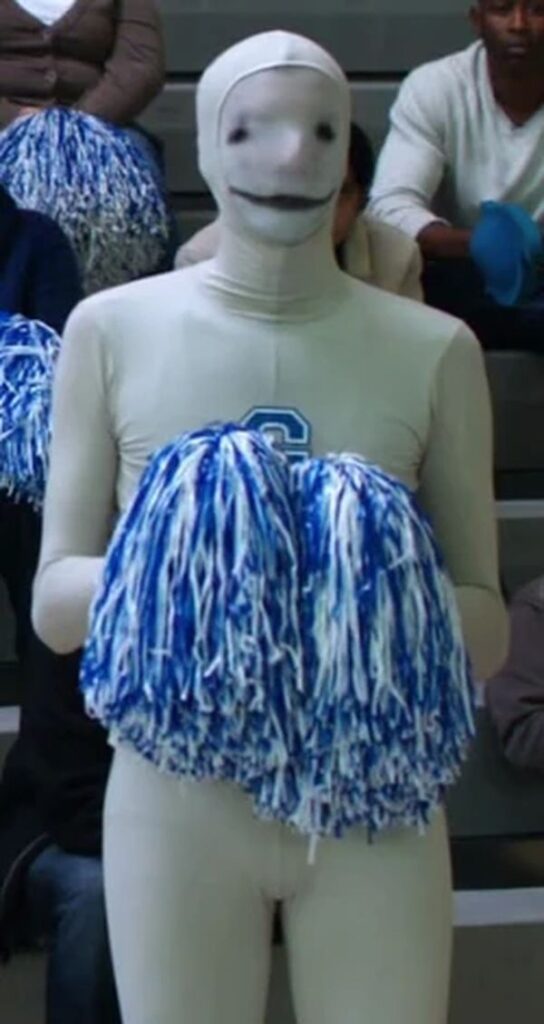 Who is the Greendale Human Being? 
The American comedy sitcom, Community, created by Dan Harmon, takes place in Greendale, Colorado and focuses around the  Greendale Community College. 
The Greendale Human Being is the mascot for the Greendale Community College. His bizarre appearance may have people who are unfamiliar with the series and character wondering and asking who you are. The mascot was created to be as non offensive as possible. The Greendale Human Being was designed to be a non denominational and ethic free representation of the student body.
The costume designer for the series, Sabrina Rosen, was in charge of dressing The Greendale Human. You can recreate the look easily with the same items. You'll need a light gray full bodysuit which also covers your face and head. On the front of it apply a blue letter G applique. You'll need a black marker to draw the simple eyes and nose. Add some blue and white pompoms and you've got the perfect Greendale Human Being costume. 
For a wide range of costume ideas and inspiration for various characters, check out our main costume page featuring a diverse collection of costumes for every occasion.
Missing an Outfit Inspo? Submit your idea and we'll make it happen!
Monthly Newsletter
Subscribe and get your Halloween costume ideas from us each year.