Dress Up Like Grandpa from The Lost Boys
If you are looking for a good Grandpa costume for Halloween or a big cosplay event, here's the winning formula for creating the most exciting outfit of the party! Let's see how to dress up as Grandpa from The Lost Boys.
Costume Guide For COSPLAY & HALLOWEEN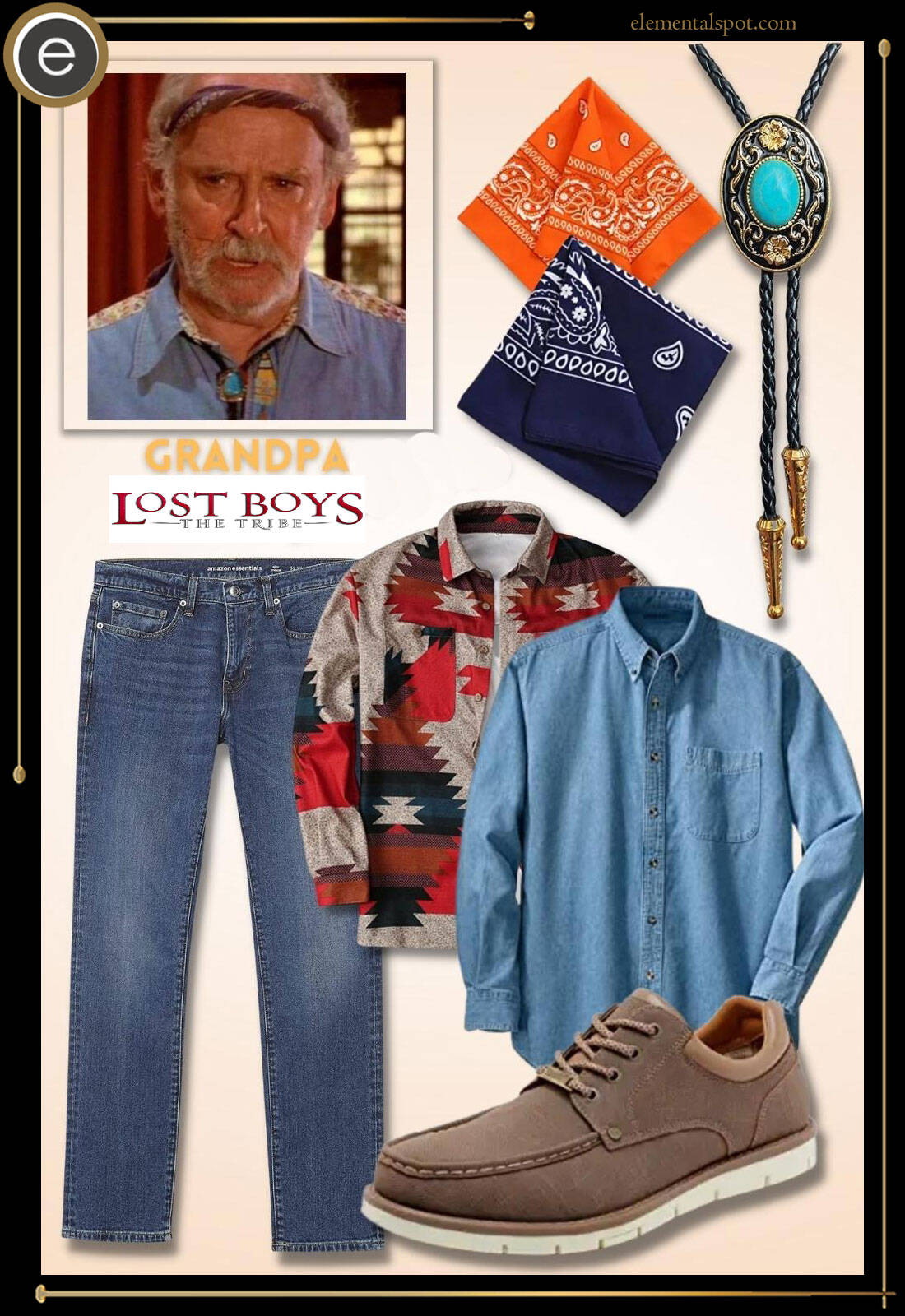 Grandpa from The Lost Boys Costume Guide
Shopping List for Grandpa from The Lost Boys Costume & Outfit
No cult classic movie is better to get inspiration from for your next Halloween or dress up costume than The Lost Boys (1987) and no character more inspirational than Grandpa. Take the costume design of Susan Becker, and turn it into your very own Grandpa costume.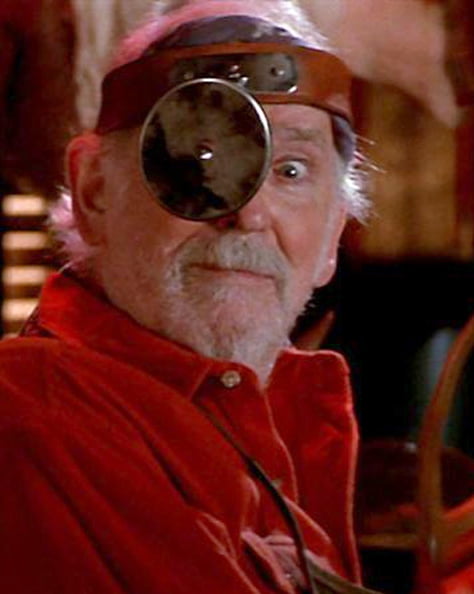 It is not hard to see why Grandpa, played by the excellent Barnard Hughes, in the supernatural comedy-horror movie The Lost Boys is one of the most popular characters. He might be a bit grumpy, have a ludicrous sense of humor and spend way too much time stuffing dead animals for his taxidermy hobby. But you wouldn't want anyone else by your side to fight off some vampires than the bandana wearing Grandpa.  
How to Get the Grandpa Look
Not surprisingly a Grandpa costume starts off quite simply with a pair of straight leg loose fitting jeans and a matching denim shirt. In the movie we see that he loves a little bit of print on his clothes, with his denim shirts often being embellished with panels or even having the cuffs made of a printed fabric. To not mess around with styling your denim shirt to match, recreate that look by wearing an aztec printed shirt or jacket in a red or orange color over your denim shirt.
Don't forget you'll need a comfy pair of brown shoes to go with the jeans. Maybe something like a suede would be age appropriate, but would still look cool enough.
Grandpa Dress Up Accessories
Your Grandpa costume will be all about the accessories. Like the bolo tie that you see him wearing around his neck. The one from the movie has a large oval turquoise blue stone at the center of it. Try to find one of a similar style and color to really nod back to the movie. 
Last but not least, and possibly the most important feature to complete your Grandpa costume is his bandana head scarf. From the movie you can see that the bandana is twisted around itself. Do this by folding it in half to create a triangle then rolling it up on itself. Make sure you start with a big bandana so that when it is placed across your forehead, it can tie behind your head with a bit of the tails hanging down. You wouldn't want to look anything other than stylish and a little bit eccentric when you have to crash your truck through the house wall to impale a vampire on a fence post.   
Missing an Outfit Inspo? Submit your idea and we'll make it happen!
Monthly Newsletter
Subscribe and get your Halloween costume ideas from us each year.