Dress Up Like Easy A from Easy A
If you are looking for a good Easy A costume for Halloween or a big cosplay event, here's the winning formula for creating the most exciting outfit of the party! Let's see how to dress up as Easy A from Easy A.
Costume Guide For COSPLAY & HALLOWEEN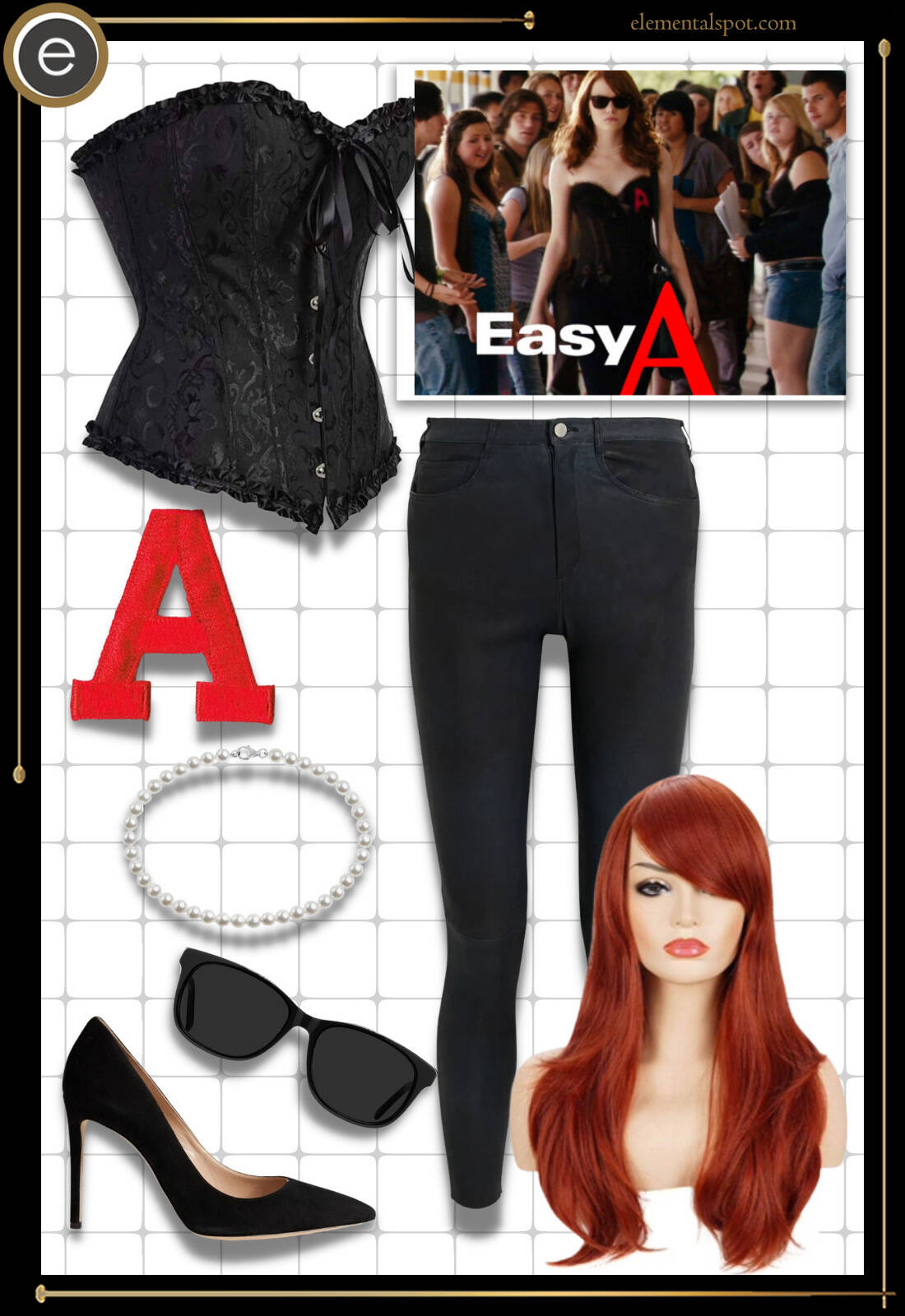 Easy A from Easy A Costume Guide
Shopping List for Easy A from Easy A Costume & Outfit
Movies make for the perfect place to find inspiration for your next dress-up or cosplay event, and if you are looking for a simple but impactful costume then 2010's Easy-A is the place to start. With only a few pieces needed, no elaborate hair or make-up the Easy-A costume is quick and easy to recreate, but will definitely make sure all eyes are on you.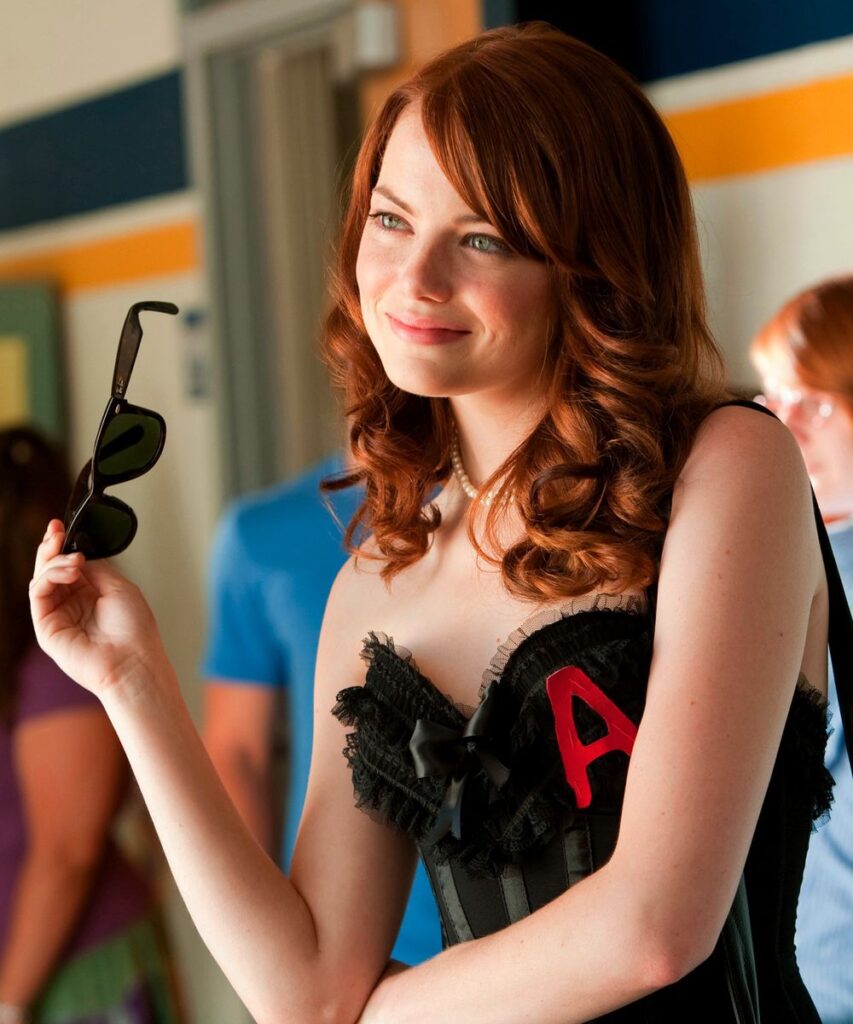 The 2010 American teen romantic comedy Easy A, was inspired by the Nathaniel Hawthorne novel The Scarlet Letter, which later became an important plot point in the movie. Set in Ojai, California the story centers around a little white lie that escalates and ruins the reputation of our leading lady, Olive.
Olive Penderghast, played by Emma Stone is the movie protagonist and story narrator, as she recounts the sordid affair as part of a webcam broadcast. When a little white lie about losing her virginity becomes the new school gossip, Olive's life starts to emulate that of Hester Prynne's in The Scarlet Letter. But when she decides to embrace her new role as the school tramp, and update her image to a more provocative look she sees a way of using the rumors to her advantage, socially and financially.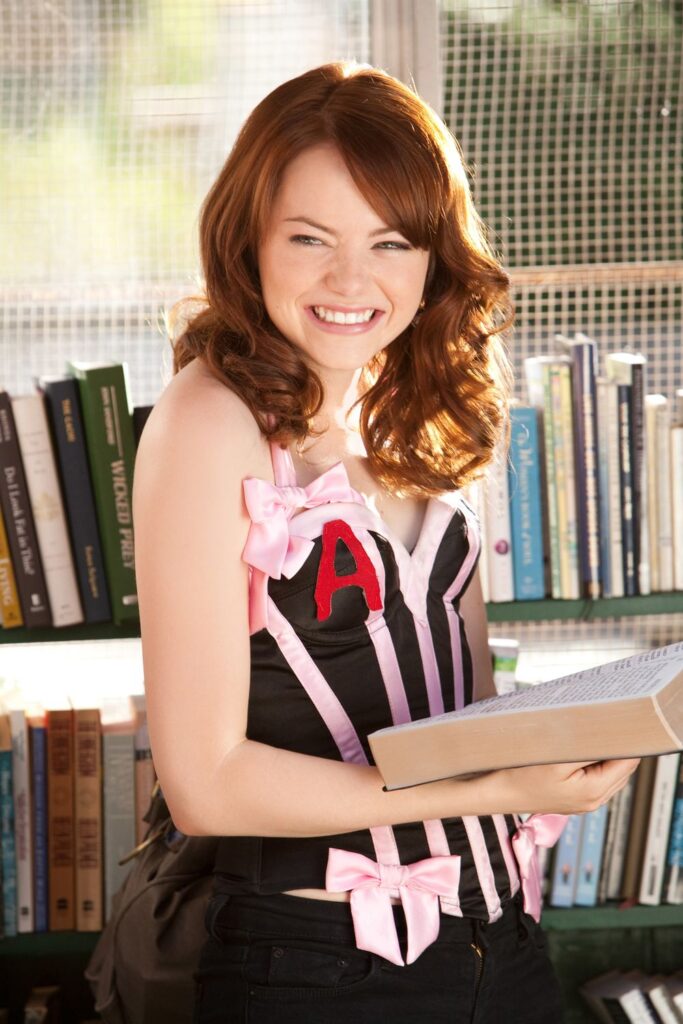 Getting Olive's Easy A Look
It was costume designer Mynka Draper's job to create the looks within the Easy-A movie. In particular taking our original down to earth Olive and turning her into a scarlet letter wearing provocative school tramp.
To start your Easy-A costume you will want to get a black corset. Don't worry too much about making sure you get one in the perfect material or with the right embellishments on it as anything will work. No matter if it is silk, or has ruffles or bows on it, as long as you look seductive and inappropriately dressed for school then the corset is perfect.
But before you put it on, you will need to get a large scarlet red patch letter 'A' that you will have to stitch, or glue on to the corsets left breast, just like Olive and Hester did before you.
Finish by adding a pair of skinny black jeans and some black stiletto high heels, along with a string of pearls around your neck, before moving on to the styling of your hair and make-up.
Easy A Hair and Make-up
For the Movie our Olive actress Emma Stone didn't do much to her hair, instead sticking with her natural red color and length. So for your Easy-A costume you will want to purchase a long red wig, parted to the right with full side swept bangs, styling it with only a few large curls through the ends.
Although she might be going for a more seductive look, our protagonist Olive keeps her make-up very simple. You can follow the youtube tutorial above to see how to recreate the movie look starting with a flawless complexion, some pale brown eyeshadow and plenty of mascara to give the effect of fuller lashes. Not forgetting a rosy flush to the cheeks and a matching pink on the lips to finish the look off.
With your costume, hair and make-up all now perfected, it's time to slip on her last accessory, a pair of large black framed sunglasses. Add in a confident attitude and a sexy stride and your Easy-A costume is complete.
If you are a fan of Emma Stone, you might want to check out our other article about how to dress up as Cruella de Vil from Cruella or Easy A-Inspired Everyday Outfits inspired by Emma Stone's Attitude The Oscar-winning actress played both the witty student Olive in Easy A and the fashionable villain in Cruella. Learn how to recreate her stunning looks with a black-and-white wig, a red dress, and a faux fur coat.
Missing an Outfit Inspo? Submit your idea and we'll make it happen!
Monthly Newsletter
Subscribe and get your Halloween costume ideas from us each year.