Dress Up Like David Rose from Schitts Creek
If you are looking for a good David Rose costume for Halloween or a big cosplay event, here's the winning formula for creating the most exciting outfit of the party! Let's see how to dress up as David Rose from Schitts Creek.
Costume Guide For COSPLAY & HALLOWEEN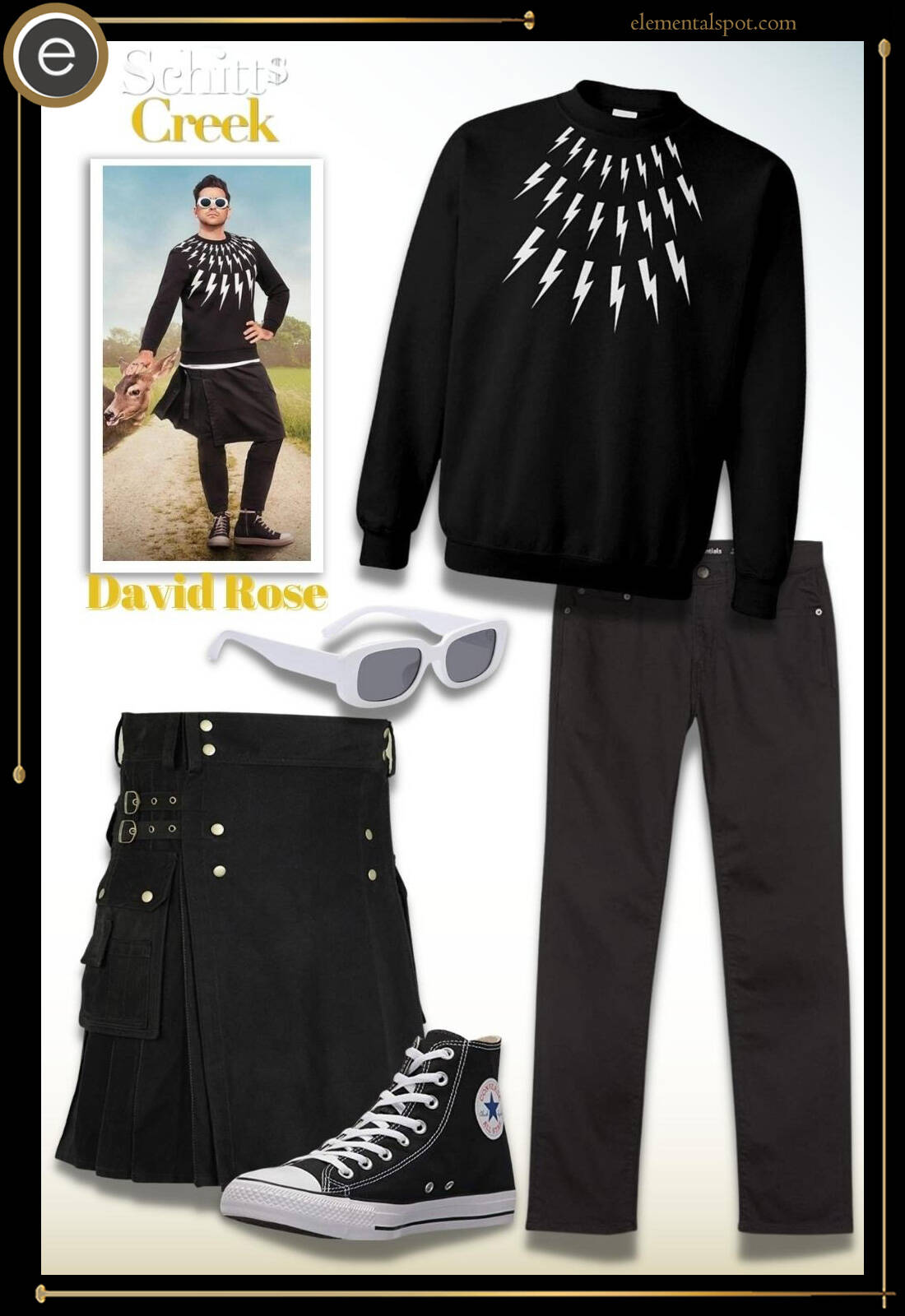 David Rose from Schitts Creek Costume Guide
Shopping List for David Rose from Schitts Creek Costume & Outfit
From its TV debut in 2015, the Canadian television sitcom, Schitt's Creek has received critical acclaim, gained quite the cult following and secured recognition in the form of its many nominations and award wins. So when looking for inspiration for your next cosplay or dress-up event, why not use the genius that is the melodramatic and sarcastic eldest Rose child, and create your own David Rose costume.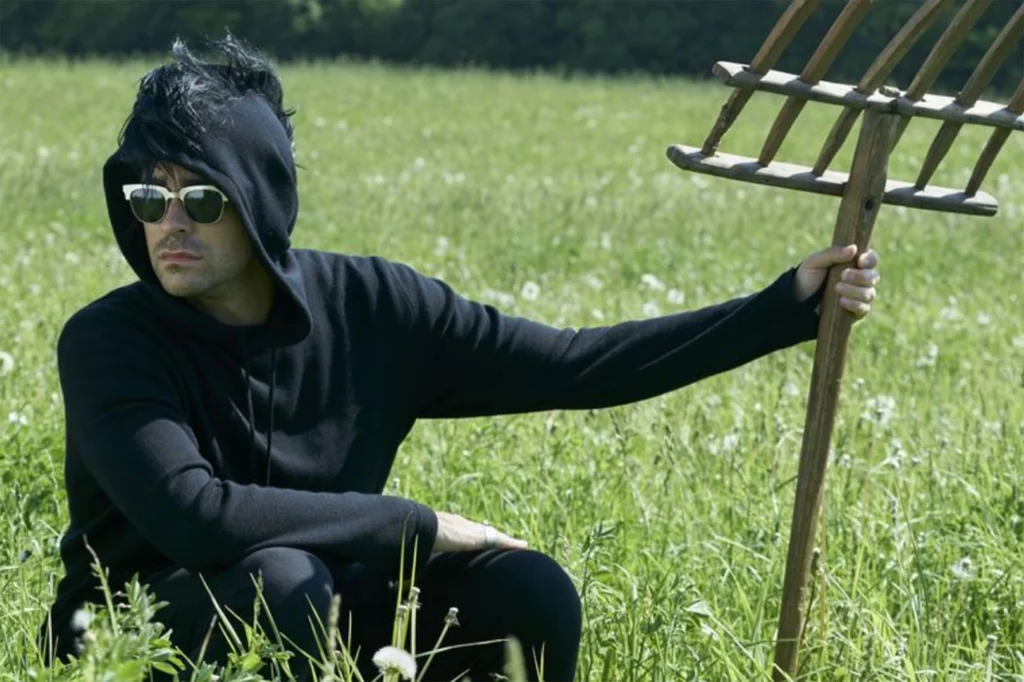 Who is David Rose
Running from 2015 until 2020, the Canadian sitcom was created by and starred father and son duo Dan and Eugenxe Levy. Set in the small remote town of Schitt's Creek, the story follows the wealthy Rose family after their crooked business manager embezzles from the family's video business. Having lost their wealth they move to the local motel in the only asset they have left, Schitt's Creek, which they had bought years earlier as a joke.
David Rose, played by Dan Levy, is the spoiled oldest child of the Rose family who spends most of his time clashing with his sister Alexis after they have to start sharing a room at the motel. As a former art buyer with a sheltered view of the world David initially struggles to adjust to living in Schitt's Creek, but eventually after opening his own business Rose Apothecary he is able to find new friends, new love and a new home.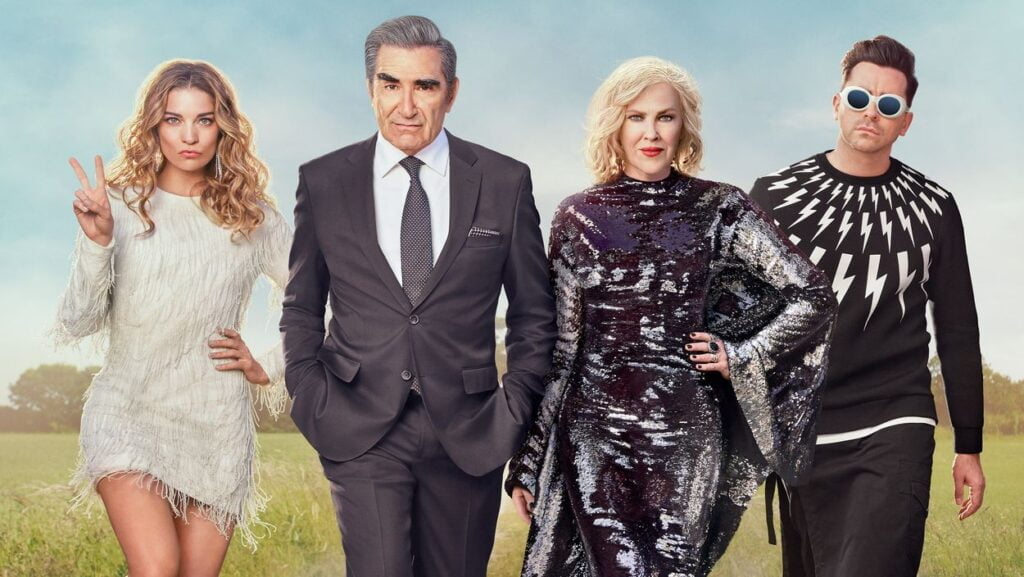 Get the David Rose Look
With the Rose family getting to keep their designer clothing, throughout the show David displays a wardrobe full of designer pieces in his preferred color palette of black, gray and white. The show's costume designer, Debra Hanson was given the added challenge of accurately clothing the whole family in all their designer wears with the very small wardrobe budget.
Considering how many sweaters appear from his wardrobe on the show, it is no surprise then how you will be starting your David Rose costume. Specifically you will need to get yourself a black round neck sweater that has three rows of white lightning bolts on the front. Look online and you should be able to purchase a replica, but if you were feeling creative you could use the Youtube tutorial below and create your own version of the sweater required.
When your lightning bolt sweater is purchased or created, you will need to pair it with a typical David outfit of black straight leg jeans worn below a black kilt with a pair of converse, also in his trademark black. The type of fashion kilt you will need to pull off your look is one made in a cotton fabric such as a twill or canvas, rather than the traditional heavy tartan that would be bulky and expensive.
With your costume coming together it is now time to add the finishing touches such as a pair of white square framed plastic sunglasses and David's classic flamboyant and sarcastic wit. Have a couple of good one-liners ready in case anyone tries to interact with you, when they know you have a distaste for people, and your David Rose costume is complete.
Missing an Outfit Inspo? Submit your idea and we'll make it happen!
Monthly Newsletter
Subscribe and get your Halloween costume ideas from us each year.