Dress Up Like Dallas Cowboys Cheerleaders
If you are looking for a good Dallas Cowboys Cheerleaders costume for Halloween or a big cosplay event, here's the winning formula for creating the most exciting outfit of the party! Let's see how to dress up as Dallas Cowboys Cheerleaders .
Costume Guide For COSPLAY & HALLOWEEN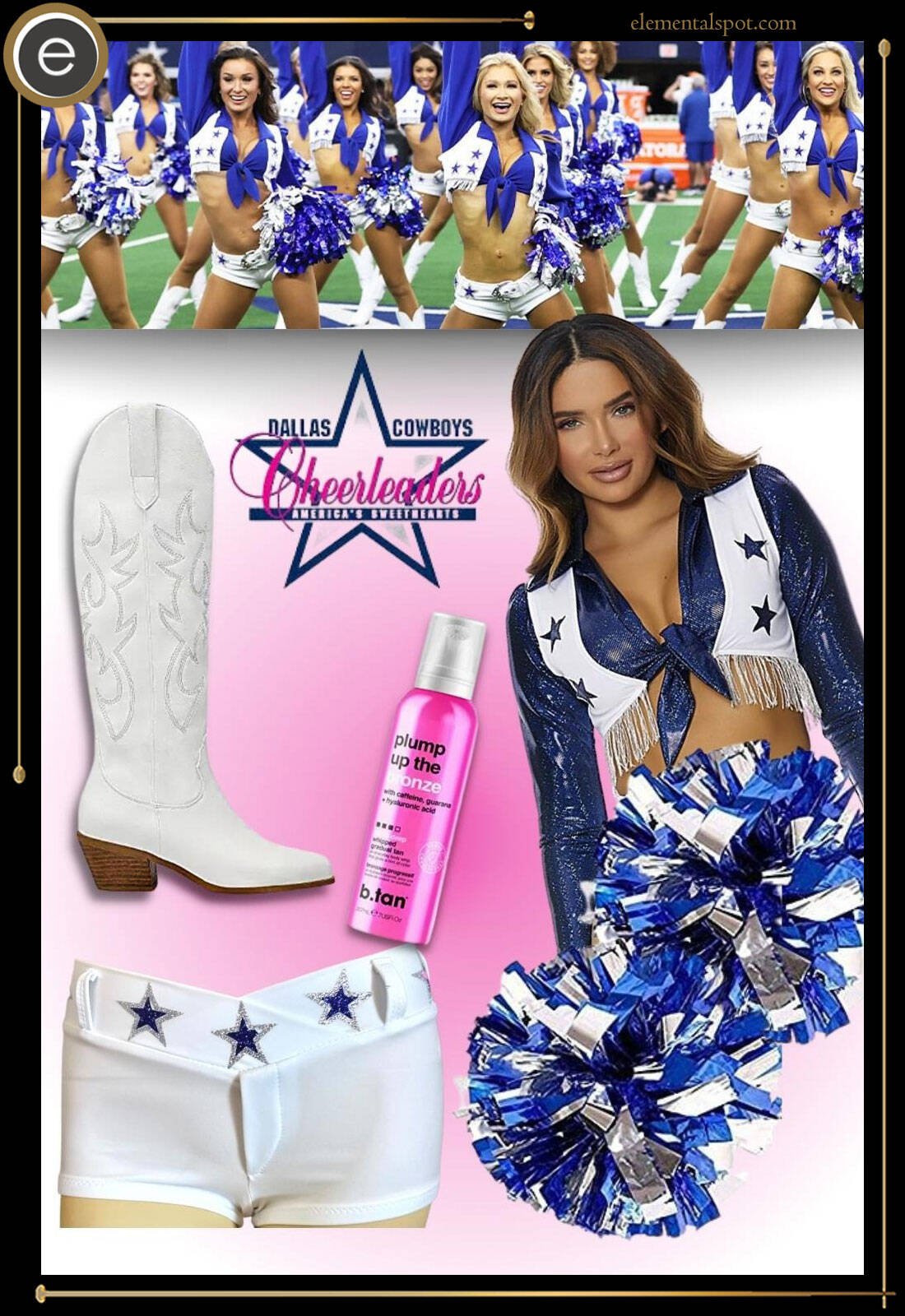 Dallas Cowboys Cheerleaders Costume Guide
Shopping List for Dallas Cowboys Cheerleaders Costume & Outfit
The Dallas Cowboys Cheerleader costume has been a hit for Halloween, costume parties and dress up events for many years and this article will help you achieve the iconic look of a Dallas Cowboys Cheerleader.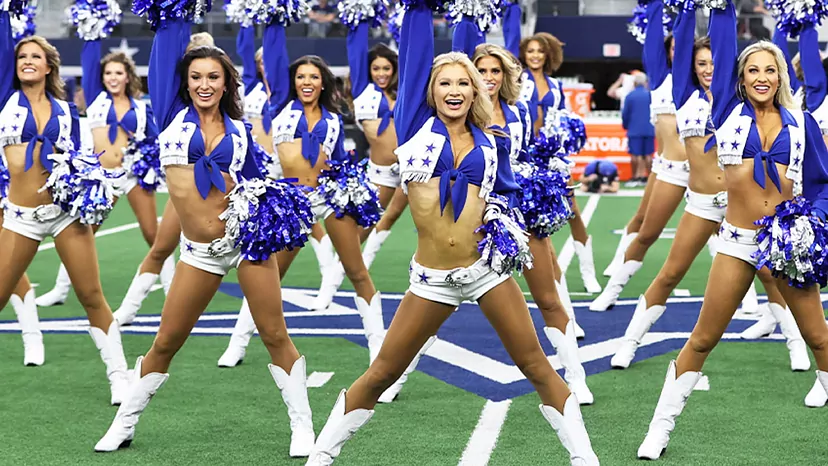 The Dallas Cowboys Cheerleaders, also known as America's Sweethearts, are, undeniably, a force to be reckoned with. They are the most iconic cheer squad in all of sports with women from all around the world on the squad. When the squad was formed in 1961 the main requirements were to have an attractive appearance, athletic ability and raw talent as a performer. Today hundreds of young women show up each year who meet those requirements to try out to become a member of the Dallas Cowboys Cheerleaders. For many of those young women it has been a lifelong dream that they have been working on since they were old enough to cheer on peewee squads.
CMT Music aired the series Dallas Cowboys Cheerleaders : Making The Team for many seasons showing the much stricter requirements for today's cheerleaders and the audition process used to choose each year's new squad.
Since 1991 the Dallas Cowboys Cheerleaders director has been Kelli Finglass and the choreographer Judy Trammel , both veteran cheerleaders of the squad. They know what it takes to fill the cowboy boots of a Dallas Cowboys Cheerleader.
Over the years the uniform worn by the cheerleaders has changed with the times. Fashion Designer Paula Van Wagoner designed the costume the squad wears today. In 2018 the Dallas Cowboys Cheerleaders uniform was added to the Smithsonian Institute National Museum of American History collection as a permanent symbol of pop culture.
How to get the look of a Dallas Cowboys Cheerleader?
Achieving the look of a Dallas Cowboys Cheerleader for a costume party or cosplay event is not the easiest task but it can be done. You'll need a layered, bouncy hairstyle that moves well as you perform on the field, a classic makeup look that is flawless, and a nice golden tan. The costume consists of white bootie shorts with a white belt with blue stars, a blue long sleeve cropped top tied beneath your chest, a white fringe vest with blue stars, a pair of white cowboy boots and blue and silver metallic pom poms. For an accurate costume add nude but shiny stockings and there you are. A stunning portrayal of one of America's Sweethearts. A Dallas Cowboys Cheerleader.
Missing an Outfit Inspo? Submit your idea and we'll make it happen!
Monthly Newsletter
Subscribe and get your Halloween costume ideas from us each year.