Dress Up Like Daisy Duke from The Dukes of Hazzard
If you are looking for a good Daisy Duke costume for Halloween or a big cosplay event, here's the winning formula for creating the most exciting outfit of the party! Let's see how to dress up as Daisy Duke from The Dukes of Hazzard.
Costume Guide For COSPLAY & HALLOWEEN
Daisy Duke from The Dukes of Hazzard Costume Guide
Shopping List for Daisy Duke from The Dukes of Hazzard Costume & Outfit
If you're wanting to show some skin and really strut your stuff at the next costume party or dress up event, then Daisy Duke from The Dukes of Hazzard is definitely the character for you. This article will help guide you through creating the perfect costume.
Daisy Mae Duke is the sweet, Southern belle, main female character in the Dukes of Hazzard, an American TV series that ran from 1979-1985 with Catherine Bach playing the part of Daisy. Her character screamed sex appeal and she was immediately one of the major heart throbs of the 1980's.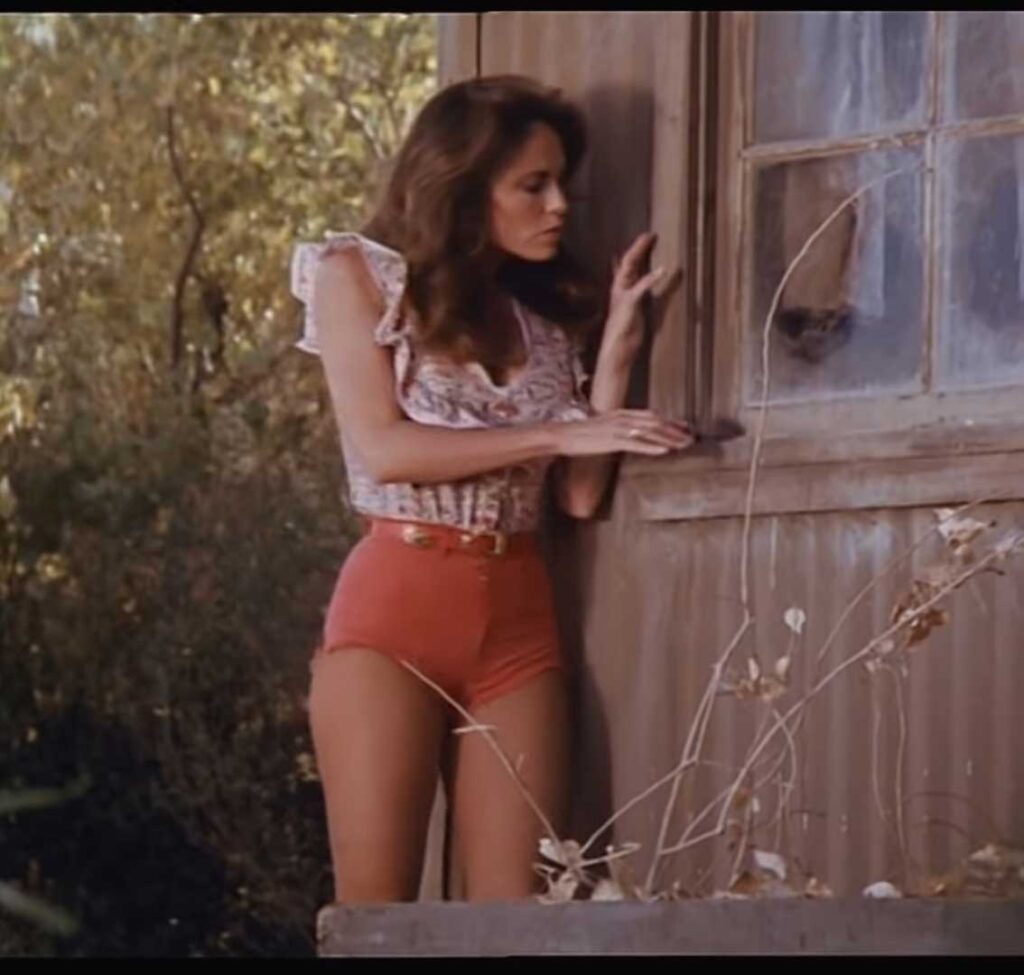 Daisy Duke didn't become the heart throb she was just by having some sweet Southern charm and that beautiful hair. It was her clothing that put her in a class all her own and created a stir around her. Though there were several costume supervisors throughout the course of the series including the two longest acting supervisors, Darlene Engle and Hope Slepak, Catherine Bach told Closer Weekly that she was responsible for the short shorts worn by Daisy. Shorts that became iconic and wildly popular in the American south where the term "Daisy Dukes"  still refers to a pair of short denim cutoff shorts today. 
Cut-off denim shorts are sometimes referred to as "Daisy Dukes" as often worn by her character Daisy Duke on the television series The Dukes of Hazzard (1979).

IMDB
To create the look of Daisy Duke from The Dukes of Hazzard you'll need the very short form fitting denim shorts, a button up plaid shirt tied up under your chest and a pair of matching high heel slip on shoes. To go one step further add a brown wavy wig and a pair of silver hoop earrings and it's the perfect costume. You've become the sexy and charming Daisy Duke.
Monthly Newsletter
Subscribe and get your Halloween costume ideas from us each year.