Dress Up Like Captain Spaulding from Devil's Rejects
If you are looking for a good Captain Spaulding costume for Halloween or a big cosplay event, here's the winning formula for creating the most exciting outfit of the party! Let's see how to dress up as Captain Spaulding from Devil's Rejects.
Costume Guide For COSPLAY & HALLOWEEN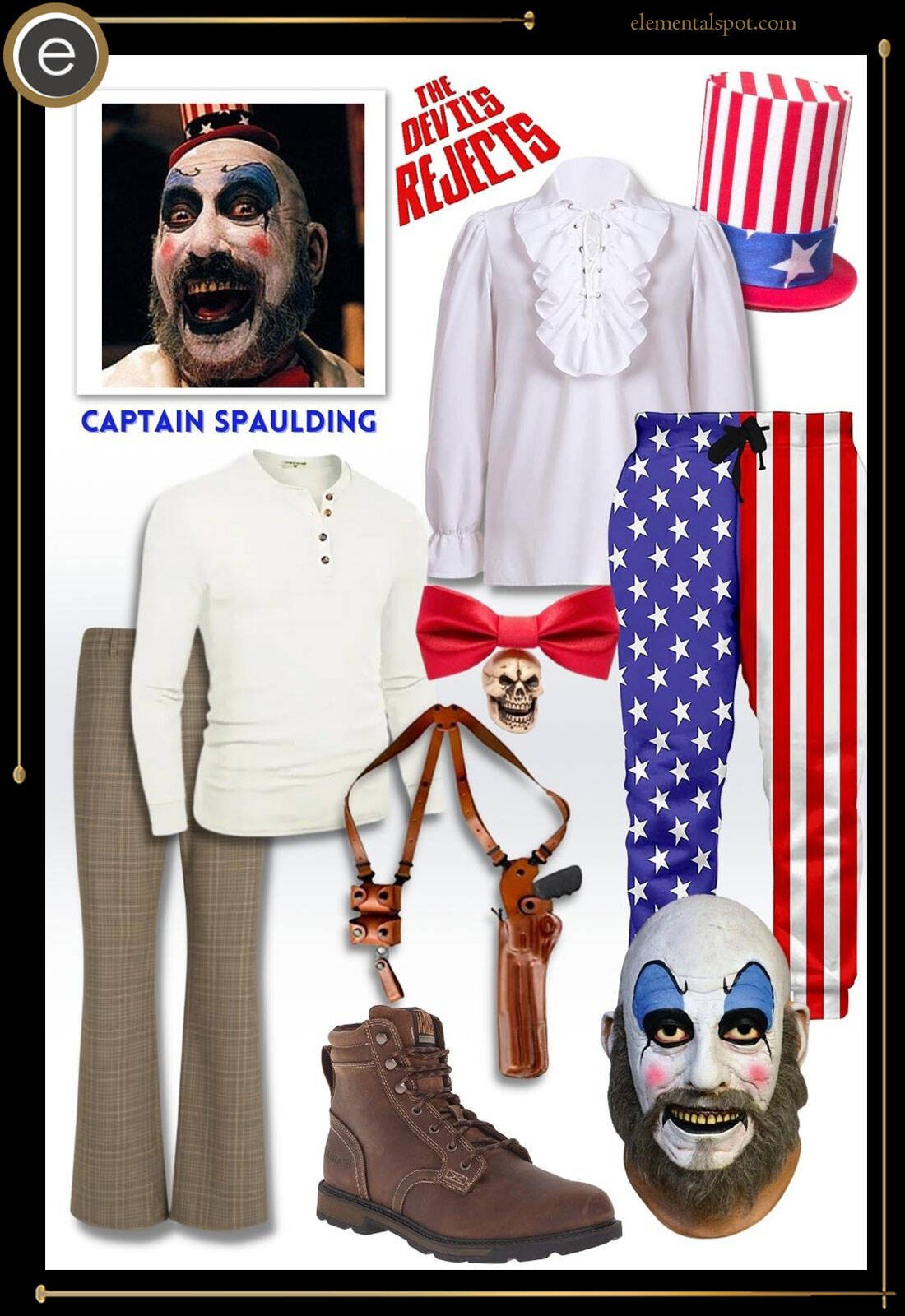 Captain Spaulding from Devil's Rejects Costume Guide
Shopping List for Captain Spaulding from Devil's Rejects Costume & Outfit
All dress up parties, especially those at Halloween, need a scary costume to stir up some frights. Here you will learn what's needed to become the disturbing Captain Spaulding.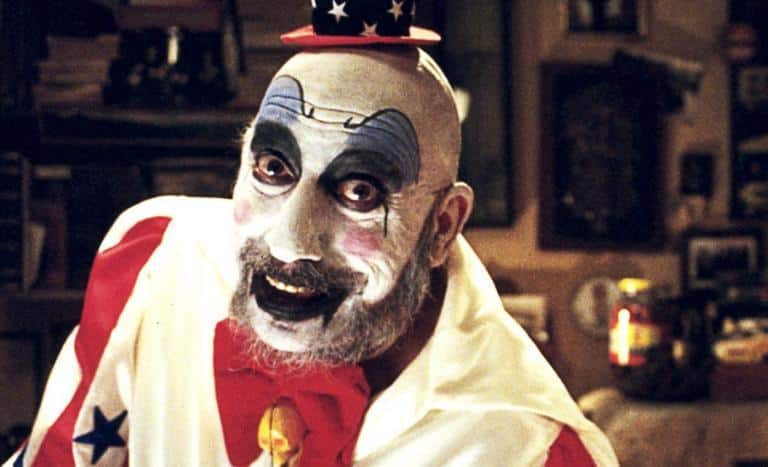 Rob Zombie introduced the world to Captain Spaulding in 2003 with the release of his horror film House of 1000 Horrors and again years later in The Devil's Rejects.
Johnny Lee Johns, who is better known as Captain Spaulding, is a vile and disgusting man often dressed (Costume designer: Yasmine Abraham) as a filthy clown with smeared makeup who runs a roadside tire shop and fried chicken eatery in Texas, along with a horror attraction, Spaulding's Museum of Monsters and Madmen. He is depicted as the leader of his dangerous and murderous family and has a criminal background a Texas mile long. His vulgar ways combined with his dirty clothes and repulsive teeth create a disturbing character, a character who has become known as a modern icon of horror cinema.
Captain Spaulding had his final appearance in Rob Zombie's film 3 from Hell. His role in the film was cut short by the failing health of the actor portraying him, the late Sid Haig. Though Haig has now passed on he will forever live to be known as an icon in his own right for his portrayal of the deranged, sickening character of Captain Spaulding.
To become the vile character Captain Spaulding for your next dress up event you can choose between two looks. The everyday attire consists of a henley shirt, brown pants and brown work boots topped off with a shoulder gun holster and a fake handgun and shotgun or go all out in the creepy clown attire. You'll need some red, white and blue pants and a small top hat to match, a white clown style shirt with a red bowtie along with some stage makeup, nasty false teeth or a full Captain Spaulding face mask. Your costume is sure to impress and is sure to make people think twice before stopping at roadside haunted house attractions in the middle of nowhere.
Missing an Outfit Inspo? Submit your idea and we'll make it happen!
Monthly Newsletter
Subscribe and get your Halloween costume ideas from us each year.