If you are looking for a good Caillou costume for Halloween or a big cosplay event, here's the winning formula for creating the most exciting outfit of the party! Let's see how to dress up as Caillou from .
Costume or Outfit Guide For COSPLAY & HALLOWEEN
Caillou from Costume or Outfit Guide
Shopping List for Caillou from Costume & Outfit
Embrace the Caillou Costume: Let's make a friend!
Many people remember the charming and unique style of the kid named Caillou, who the world's smallest adventurers just couldn't get enough of. Caillou traveled around the world as one of the most interesting children's shows with such a simple concept. It's a no-brainer why you'd want to breathe life back into his memory through a cosplay. Here is how to get a Caillou costume.
Unveiling Caillou: The Iconic Bald Protagonist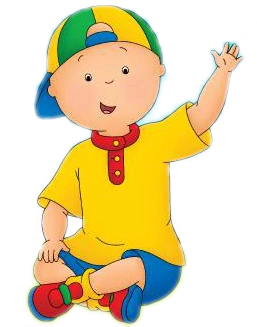 As he says several times throughout the show, Caillou is just a four-year-old little boy but the protagonist of the series that is just as curious and adventurous as any four-year-old boy you might know. Something that has always been a little interesting about Caillou in particular is that he's completely bald and even as he ages just a little bit, he doesn't produce any hair. This was a unique decision made by the creator, in hopes of keeping him recognizable and encouraging diversity.
Assembling the Perfect Caillou Costume: Add a cap and that's a wrap!
The Legacy of Caillou: Creators and the Beloved Series
The series was created by uniquely talented and devoted child psychologist Christine L'Heureux and illustrator Helene Desputeaux. They had a fantastic style that's really hard to forget. Caillou was honestly memorable for its lessons, the art direction that it was set in, and the characters. Himself is hard to forget and in this Caillou costume, you'll definitely make him relevant again.
Caillou Costume Ideas for Your Friends
Some characters that are matching as a costume to Caillou's costume are:
Rosie, Caillou's younger sister. You can wear a pink dress, white socks, pink shoes and a red headband. You can also carry a doll or a teddy bear as props
Leo, Caillou's best friend. You can wear a green shirt, blue jeans, brown shoes and a red cap. You can also have a blonde wig or dye your hair blonde
Clementine, Caillou's other friend. You can wear a purple shirt, orange skirt, purple shoes and a yellow hairband. You can also have a black wig or dye your hair black
Gilbert, Caillou's pet cat. You can wear a gray jumpsuit with a tail and a hood with ears. You can also paint your face gray and add some whiskers
Rexy, Caillou's toy dinosaur. You can wear a green jumpsuit with a tail and a hood with spikes. You can also paint your face green and add some teeth
To see more creative costume ideas, check out our main costume page.
Missing an Outfit Inspo? Submit your idea and we'll make it happen!
Monthly Newsletter
Subscribe and get your Halloween costume ideas from us each year.