Dress Up Like Aragorn from Lord of the Rings
If you are looking for a good Aragorn costume for Halloween or a big cosplay event, here's the winning formula for creating the most exciting outfit of the party! Let's see how to dress up as Aragorn from Lord of the Rings.
Costume Guide For COSPLAY & HALLOWEEN
Aragorn from Lord of the Rings Costume Guide
Shopping List for Aragorn from Lord of the Rings Costume & Outfit
If you're wanting to dress up as an epic character for your next cosplay event or costume party consider using this DIY guide to create a great Aragorn from The Lord of the Rings costume.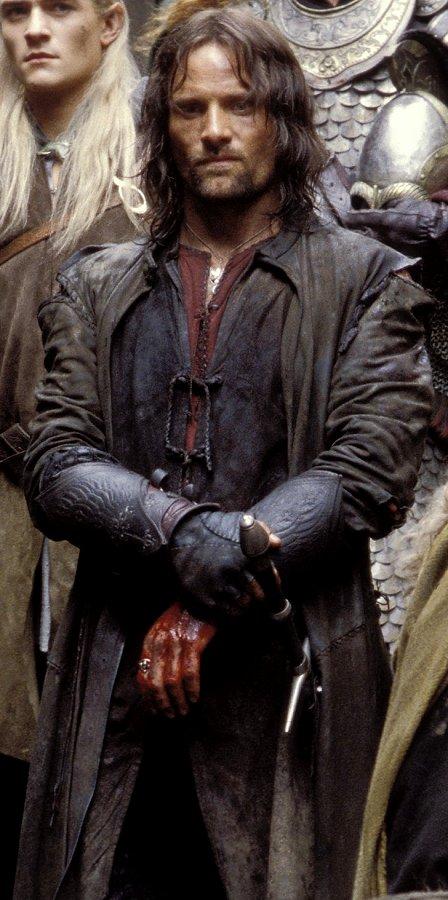 Aragorn is a major character in The Lord of the Rings created by J.R.R. Tolkien. Throughout the series of films Aragorn has played many important roles from a rancher and tracker to a member of the Fellowship of the Ring to king. 
In this behind the scenes look at the costumes from The Lord of the Rings,  costume designer, Ngila Dickson, talks about the creation of the characters of this epic fantasy. Richard Taylor was also a costume designer for the trilogy of films. 
To create your own version of Aragorn from The Lord of the Rings you'll need to have some specific items. You'll need a pair of Renaissance style pants in black or brown and a tunic of the same style in a burgundy color. Next, a black or brown medieval vest and long coat along with a pair of costume boots from the same time period. Add some leather arm gauntlets and a scabbard attached to your belt. Don't forget a fake sword. To go a step farther, a long shaggy dark brown wig can be worn.
That's all you need to dress as Aragorn from The Lord of the Rings for cosplay and costume parties. Enjoy!
For a wide range of costume ideas and inspiration for various characters, check out our main costume page featuring a diverse collection of costumes for every occasion.
Missing an Outfit Inspo? Submit your idea and we'll make it happen!
Monthly Newsletter
Subscribe and get your Halloween costume ideas from us each year.