Dress Up Like Ace Ventura from Pet Detective
If you are looking for a good Ace Ventura costume for Halloween or a big cosplay event, here's the winning formula for creating the most exciting outfit of the party! Let's see how to dress up as Ace Ventura from Pet Detective.
Costume Guide For COSPLAY & HALLOWEEN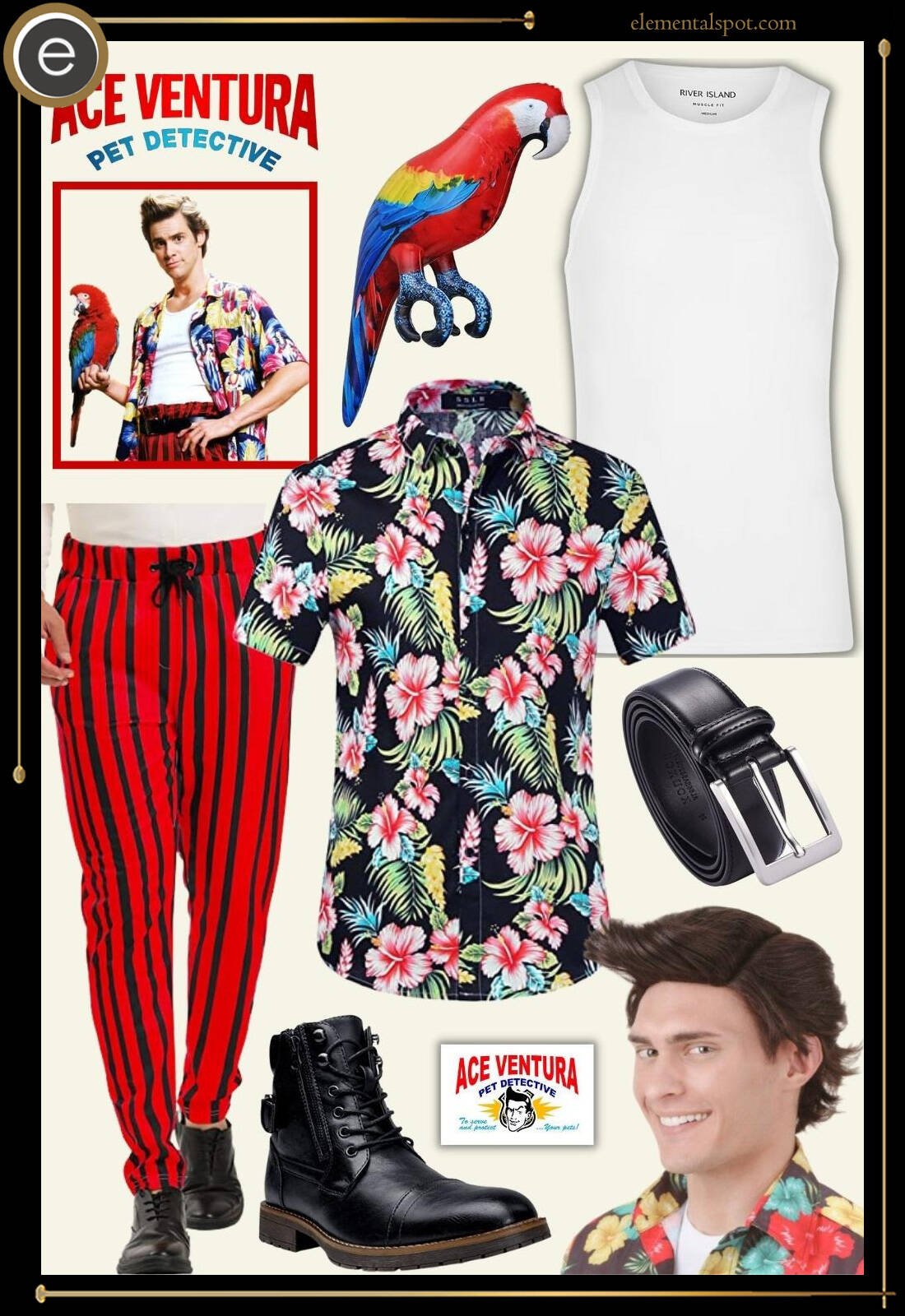 Ace Ventura from Pet Detective Costume Guide
Shopping List for Ace Ventura from Pet Detective Costume & Outfit
The 1994 comedy, Ace Ventura: Pet Detective, only has one character who would be the perfect inspiration for your next dress-up or cosplay event and that is our movie protagonist. So with plenty of laughs and mis-adventures to be had, why not follow our guide to creating the perfect Ace Ventura costume and you too can transform into the crazy pet detective.
Who is Ace Ventura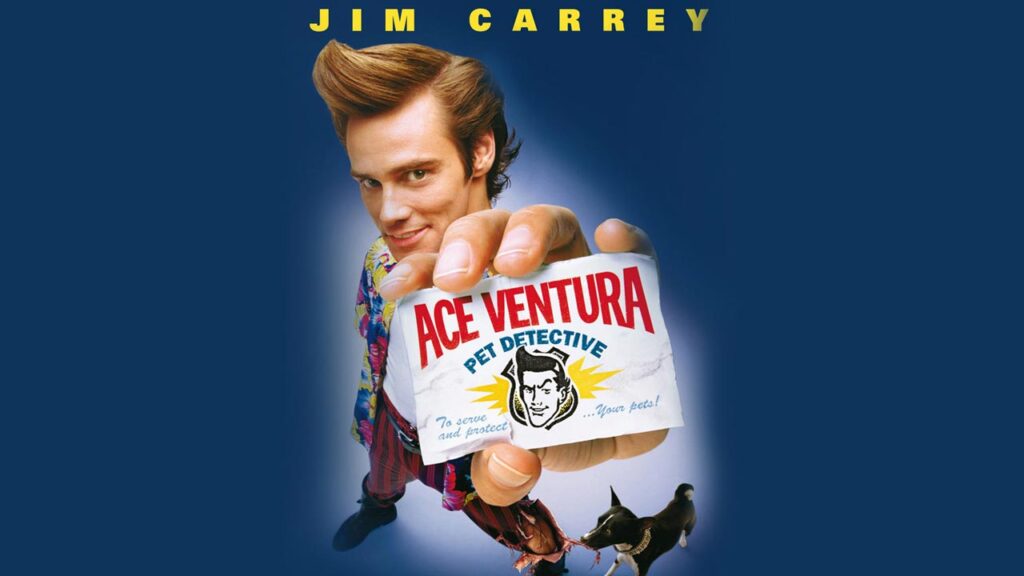 The 1994 American comedy, Ace Ventura: Pet Detective, might have just been the start of the franchise with a sequel, an animated television show and an Ace Ventura Jr television movie all following. But the original story where it all started was the career breakout role for Jim Carrey who played the movie protagonist, and would go on to gain a cult following for his portrayal of the Pet Detective. 
Set in Miami, the story follows the unconventional private investigator Ace Ventura who specializes in finding and returning missing animals. The eccentric detective with a keen sense of observation and deduction is often the laughing stock of the police but when he is hired to find the missing Miami Dolphins mascot things take a turn when the NFL teams players start going missing too.
Getting The Ace Ventura Look
With Bobbie Read in incharge of the wardrobe on the original Ace Ventura movie, it was her job to create the look of our zany pet detective that would continue through the whole franchise.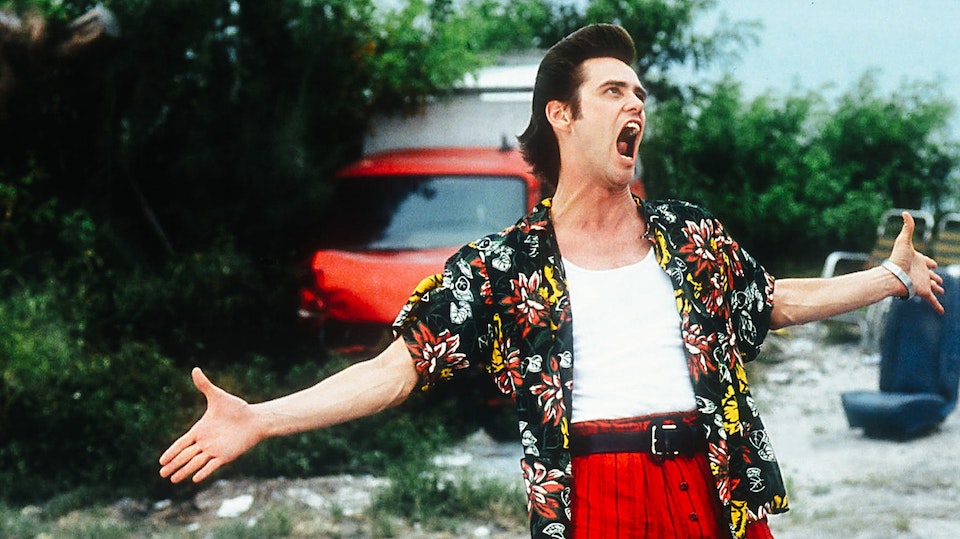 So for your dress-up or cosplay event you will want to start your Ace Ventura costume by getting a white round neck tank top and a bright colored button-up short sleeved Hawaiian shirt to wear on top. Go for a bold color and pattern for your shirt, and leave it open and unbuttoned.
Pair your tank and shirt with some black and red striped pants with a slim fit, that are definitely going to clash with your Hawaiian shirt, and some black leather lace-up boots. Add a black leather belt with silver buckle to the trouser waistband and tuck your tank top in.
To really get that authentic look for your Ace Ventura costume you want to make sure you nail his crazy yet styled hair, and the easiest way to do that is by getting a wig. You are looking for one that is dark brown, side parted and has the long top hair swept into a right side pointed quiff. Don't do anything extra to the wig, the back and sides should look messy and unbrushed with only the quiff neat.
Accessories
Alrighty then! Your Ace Ventura costume is almost done, all you need is a couple of finishing touches.
First the official Ace Ventura pet detective license, which you can get online, for flashing around when you are called on to do any investigating, and no Ace would be complete without a parrot.  Go for a beautiful replica macaw parrot, to perch on your finger and really make you look the part. Add in a little bit of flamboyant behavior and some cheeky responses to people and your costume is finished.  
Missing an Outfit Inspo? Submit your idea and we'll make it happen!
Monthly Newsletter
Subscribe and get your Halloween costume ideas from us each year.