ID Request: fluffy pink backrest chair From the "Mine" on Netflix
Today we stumbled across this question on the Reddit forum, about the adorable and comfortable pink armchair from the Korean series that also aired on Netflix. The user named @mnyp could not identify the armchair and posted the question here:
The stylish armchair looks like a masterpiece of luxurious furniture, perfectly designed by a connoisseur. We were thrilled just like these people and also needed to find out more about it.
So we set out to hunt!
The searching was a lot of fun, and here we also uncover the creator and the story behind it. Enjoy it!
Pipe Chair from Mine (Netflix)
Yes, that's the name: The Pipe Chair! It sounds like a rusted machine but is a name of a fluffy delicate pink and yet very stable seating
The chair was designed by a young German designer – Sebastian Herkner. The video below shows him at the workshop for prototypes at Moroso in Italy where he introduces this awesome fluffy armchair and names it "pipe chair", which seems a bit ironic at first glance. But such a name is fully appropriate.
The idea was not to use thin metal, as is common today, but really thick tubes. So these tubes have a diameter of about eight centimetres. This metal structure gives the chair a very strong identity and it is like a sledge.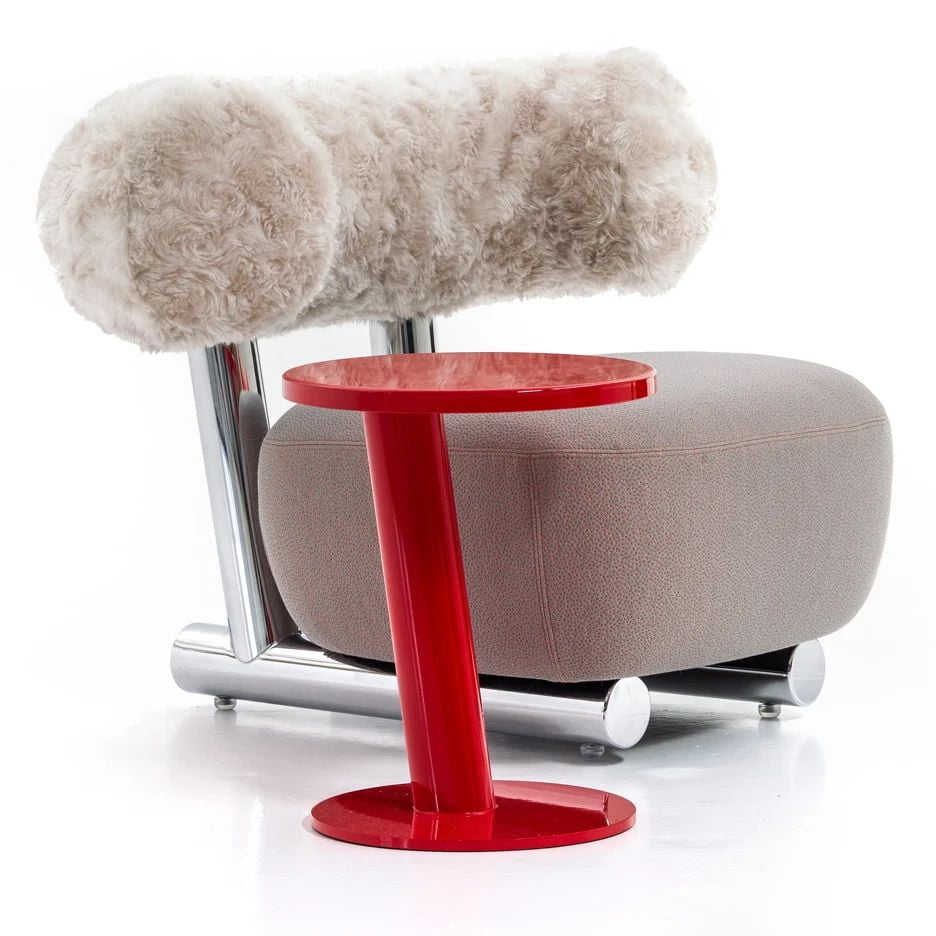 Pipe Chair as seen in Korean Netflix Series "Mine"
The pipe chair looks very delicate at first glance, but it is a very strong product with a very strong identity based just on these very simple shapes
It has a very strong "pipe" character and the foam elements are super soft – a winning combination!
Pipe Chair by Sebastian Herkner for Moroso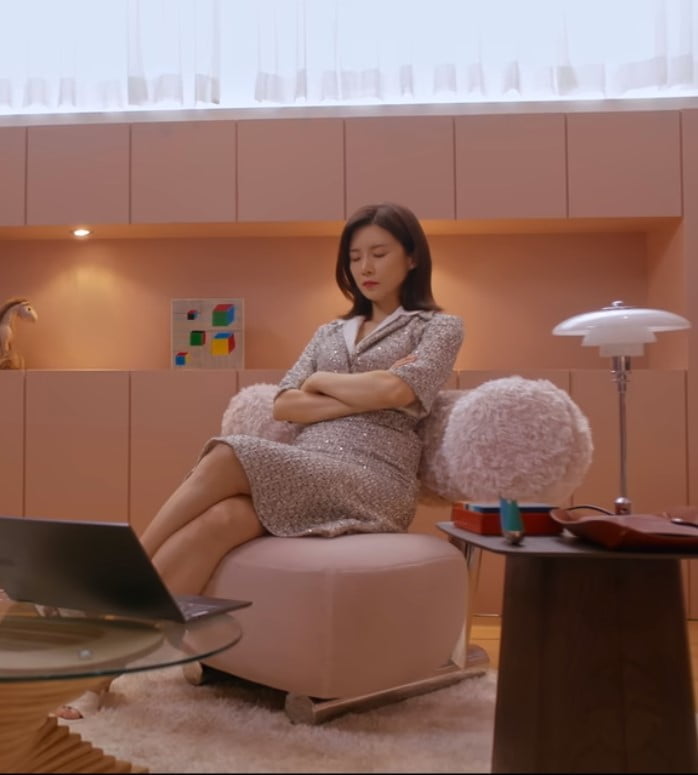 Thick instead of fine! A very smart choice and a real refreshment as opposed to the trend of slim shapes. And yet the designer has managed to remain light and unobtrusive with this armchair, so this design evolves around the calming aspect of oversize: simplicity.