Criminal Minds: Spencer Reid Outfits
Almost everyone was a fan of crime TV shows at one point, but those who saw Criminal Minds (2005) never stopped loving them! This classic American police drama by Jeff Davis combines mystery, action, humor and love. While some fall in love with the interesting cases, others became fond of the cast – we are simply here for the fabulous Spencer Reid outfits.
How to dress like Spencer Reid?
Although the role of a supervisory secret agent might sound intimidating, Dr. Reid makes the job look like a piece of cake. This socially awkward prodigy has a particular style many are jealous of, so let's analyze how to dress like Spencer Reid. Don't worry, it's not that tough. All you need is a nice, formal shirt – well, many shirts. He pairs them with a tie, and isn't shy when it comes to colors. Pale and full versions of green, purple, blue, beige, and gray are most often his choices.
A nice watch and fancy, dark pants might make him look professional, but his messy hair gives him a true boyish charm. Spencer isn't too keen on wild patterns, but you can go with subtly textured shirts. Don't forget the glossy shoes – they tie all of his looks together.
Spencer Reid's blue collared shirt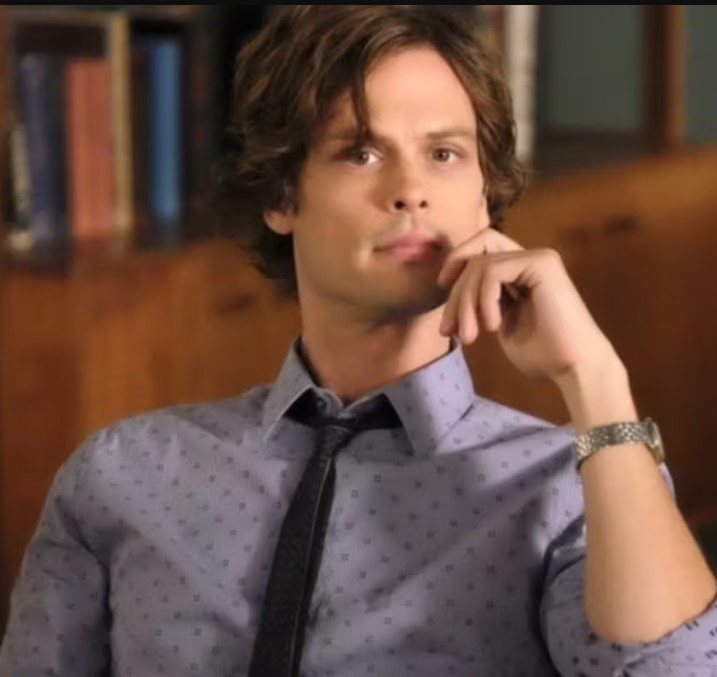 We all know that a doctor must look like a doctor. He doesn't practice medicine though – he studied Mathematics, Chemistry, and Engineering, which all proves to be very useful when he's catching the bad guys. Dr. Reid likes formal shirts, and cool tones are the ones we see most on him. Don't forget to pair the shirt with a fancy tie and a watch.
Dr. Reid's vest from Criminal Minds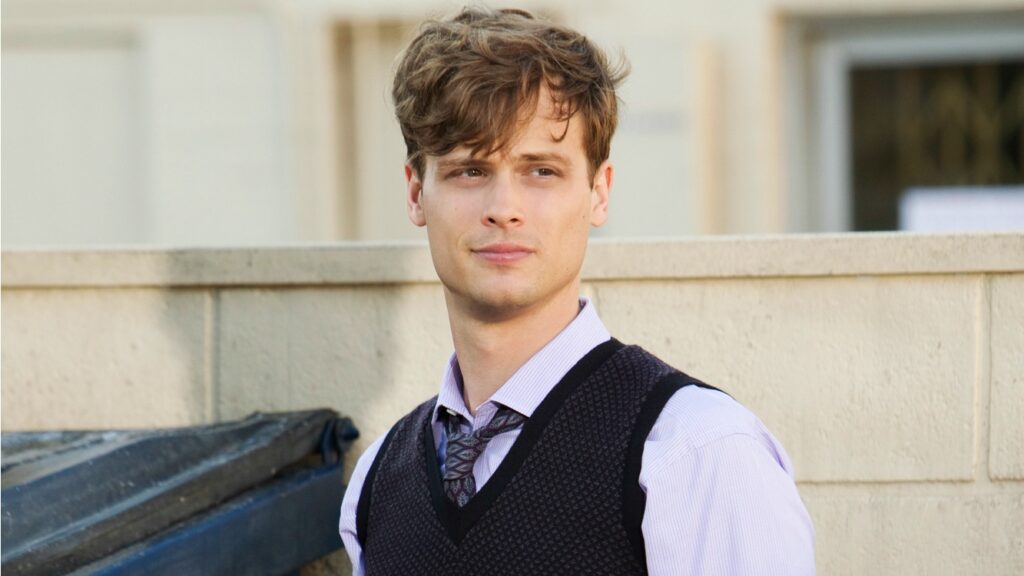 B.J. Rogers had a lot of fun styling this quirky genius, and you might know Rogers from the fantastic work he's done creating the styles of Mr. & Mrs. Smith. Although he might look a little eccentric with his layered outfits, Spence manages to be humble at least most of the time – other times, he gives extensive commentary on everything and anything. We forgive him, since this V-neck vest looks so smart on him.
Spencer's dark cardigan from Criminal Minds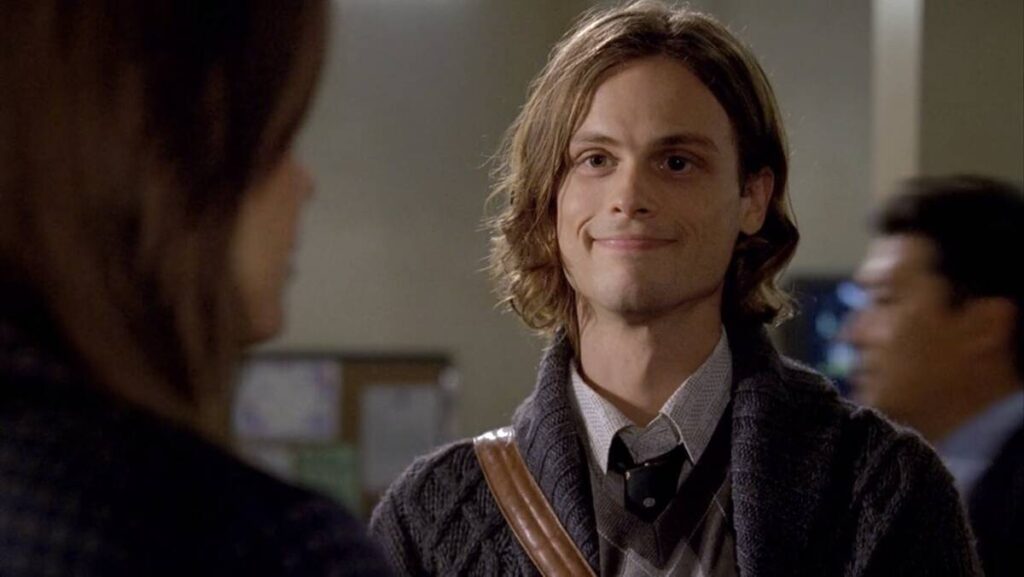 Can you already tell Spencer really likes collared shirts and cardigans? It might seem like his style is a bit old-fashioned, but his brain keeps in touch with all the latest technologies in the world of science. While some describe his style as soft, we would definitely say that sophistication is a good look on the actor, Matthew Gray Gubler.
Spencer's messenger bag from Criminal Minds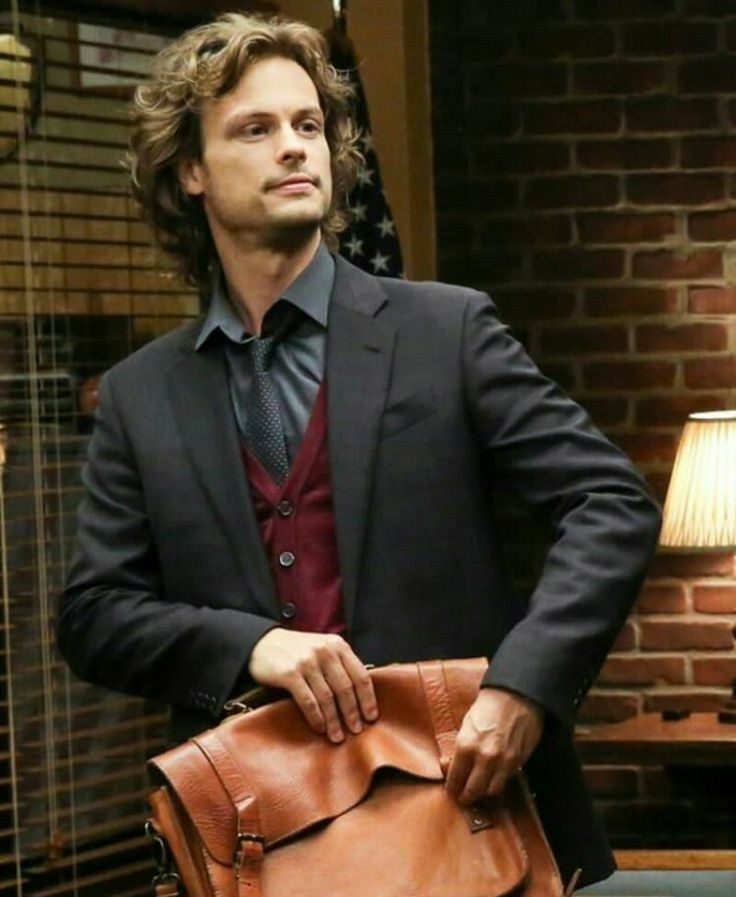 When you're smart and busy, a premium-looking bag is a must! This brown, leather bag contains all the most important information Dr. Reid is currently working with. Although it has an old, vintage look to it, we'd say it is most definitely a universal, timeless choice that suits many outfits.
Spencer Reid's sleeveless pattern shirt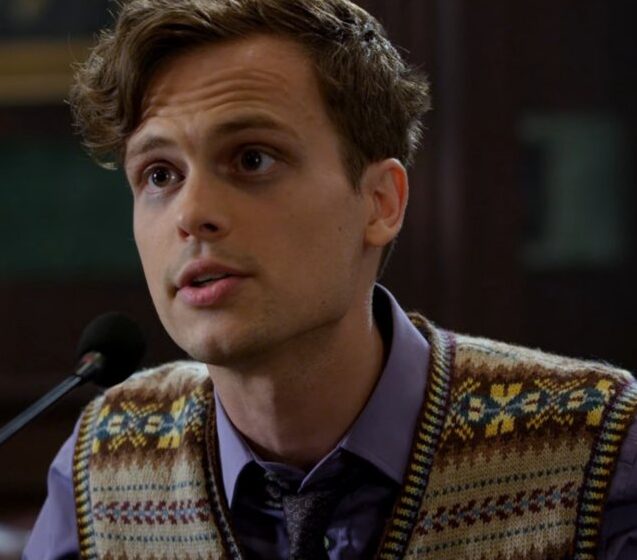 Although we couldn't find the exact texture of the sleeveless shirt Spencer is wearing here, we simply had to include it – we bet you could find something similar in a local thrift shop. When he chooses a bold fashion item, Spencer makes sure the rest of the outfit is very mild and calming.
Spencer Reid's accessories in Criminal Minds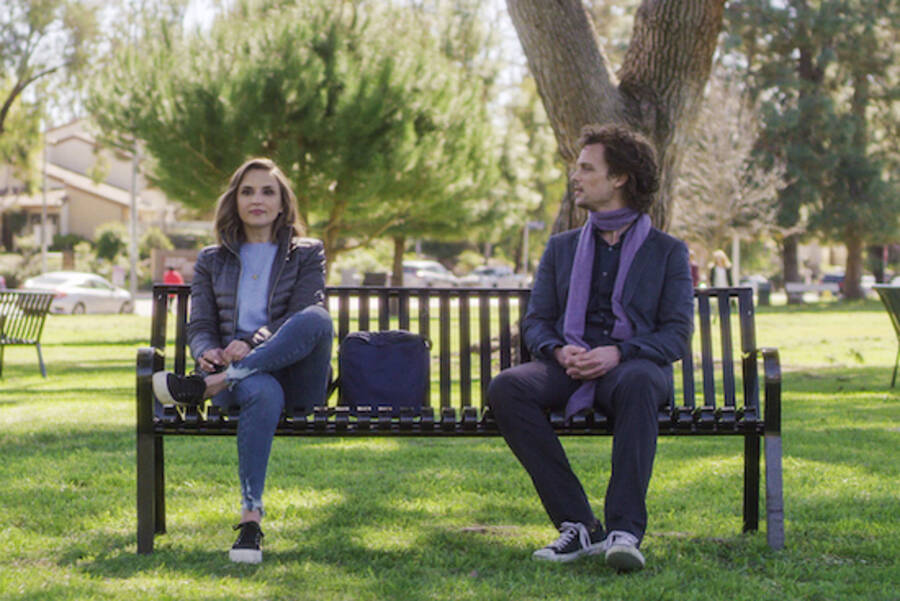 Although he is a true wallflower, Dr. Reid often has interesting love interests. CBS Television Studios.
What we particularly love about Spencer is the fact that he's not afraid to wear a bold scarf, a textured tie or aviator glasses. Some of his style choices are explained by his undercover characters, while others are simply a reflection of his own goofiness. In the end, he still enjoys a classic black belt – you can't say he's not a professional.
We hope you've enjoyed these Spencer Reid outfits as much as we did – why not use the chance to dress up formally? Maybe you can convince your friends to dress like the rest of the crew from Criminal Minds! Either way, we hope you come up with some great ideas while embodying the Criminal Mind's mastermind, Dr. Reid.
*featured image: "Tabula Rasa" — OSC from ABC Studios of the CBS series CRIMINAL MINDS.
Photo: Michael Desmond/ABC Studios
©2008 ABC Studios Television. All Rights Reserved.